Our skilled artisans in Italy bring you the luxury layflat photo book, crafted from the finest woven viscose. An heirloom-worthy keepsake for life's biggest chapters: weddings, milestone birthdays, once-in-a-lifetime travels. Each page is double board mounted for a delightfully weighted finish. And the seamless layflat pages allow you to create double-page spreads without any image loss in the centrefold.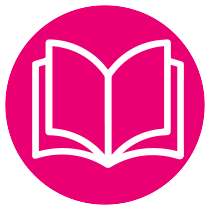 Extra-thick, double-board mounted pages; 430gsm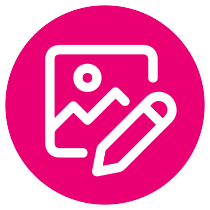 Upgrade to 475gsm photo paper; silk finish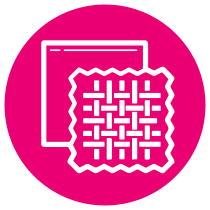 Choose from full fabric or acrylic window covers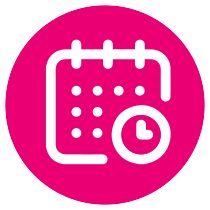 Save Project, Finish Later
Upload
1 Easily upload your images from your device or social media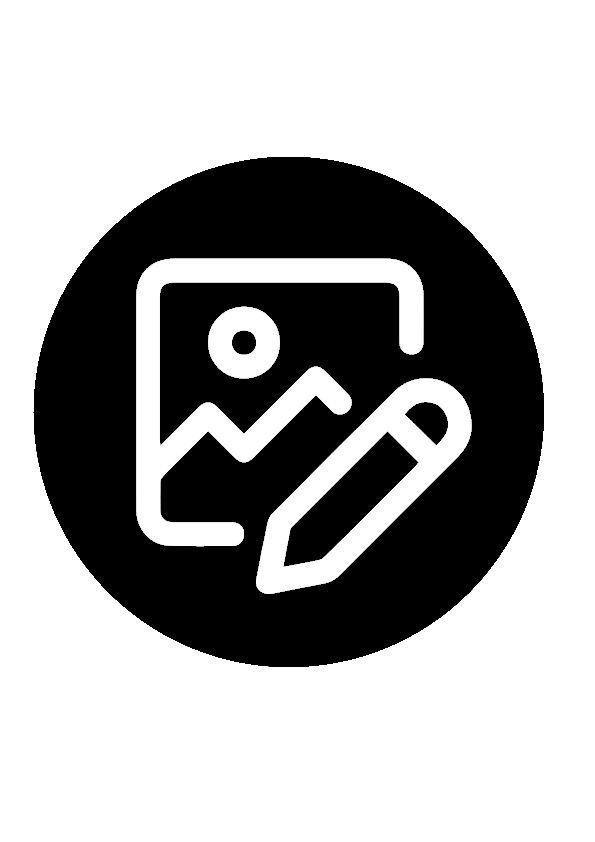 Customize
2 Personalize your product with borders, colors, shapes etc.
Check out
3 Confirm secure payment then sit back and relax.
Your data, including all payment details and images uploaded, will be held to a GDPR standard. Your privacy and security is our priority.
Our 100% Satisfaction Guarantee
means if you're not happy, we won't rest until you are. We know how precious your photo memories are. That's why we're committed to your satisfaction.
Timeless Fabric Covers
We offer a variety of fabric colors for our luxury layflat photo book, allowing you to select the one that speaks to you the most and suits your special occasion perfectly. Whether you choose timeless beige or modern gray, rest assured that your luxury layflat photo book will find pride of place on your coffee table and in the hands of the people you love. For a sophisticated, glass-like finish, add an acrylic cover of your choice: full, square or rectangular. Give your photos the exquisite presentation they deserve – and protect your album.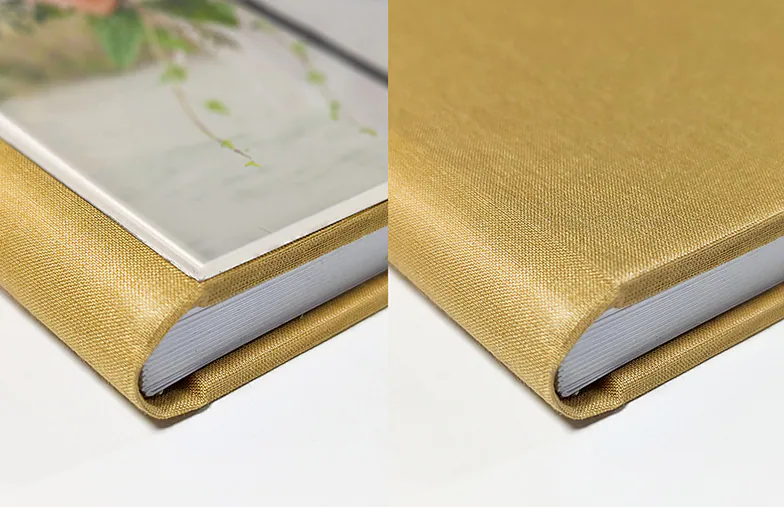 Premium Paper Quality
We have carefully chosen two elegant paper options for you: standard high-gloss photo paper and premium silk photo paper. Both of these papers ensure a flawless finish for your photos. However, the extra-thick silk paper stands out with its stunningly soft texture and smudge-proof finish. Impeccable photo printing in each photo book ensures every color, detail, and emotion is beautifully preserved for generations to come.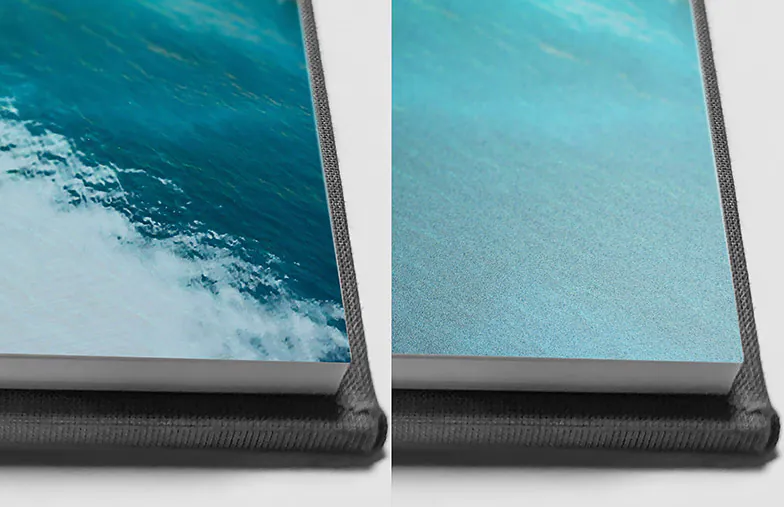 Diverse Size Options
Whether you're looking for a one-of-a-kind gift or a wedding memento, you're sure to find what you're looking for in our catalogue of luxury layflat photo books. Print your greatest memories inside our compact square photo book (8 x 8"), or see your photos elevated in our largest format (16 x 12"). The latter is the perfect canvas to display your sweeping panoramic shots in high-definition detail.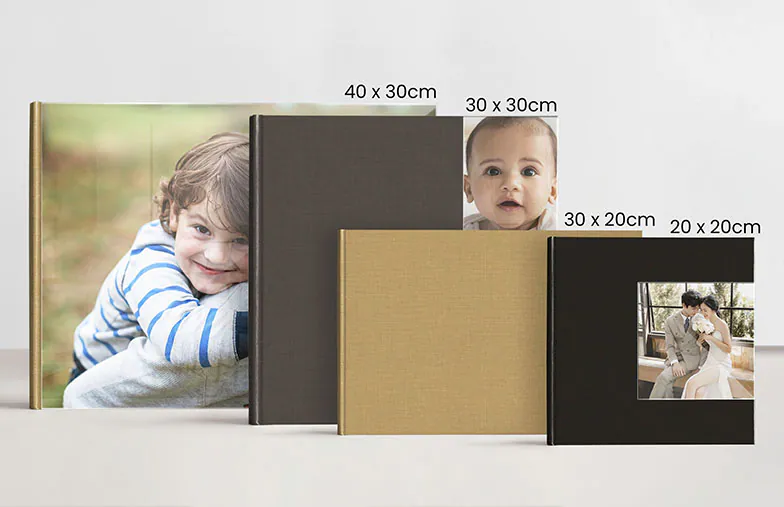 Celebrate Life's Best Moments
With radiant photo printing and a cover that's as inviting to touch as it is to look at, these fabric photo books are designed to hold your favorite memories for years to come. From loving 'I do's' to life-changing travels, tell your story with custom layouts, text, backgrounds and more.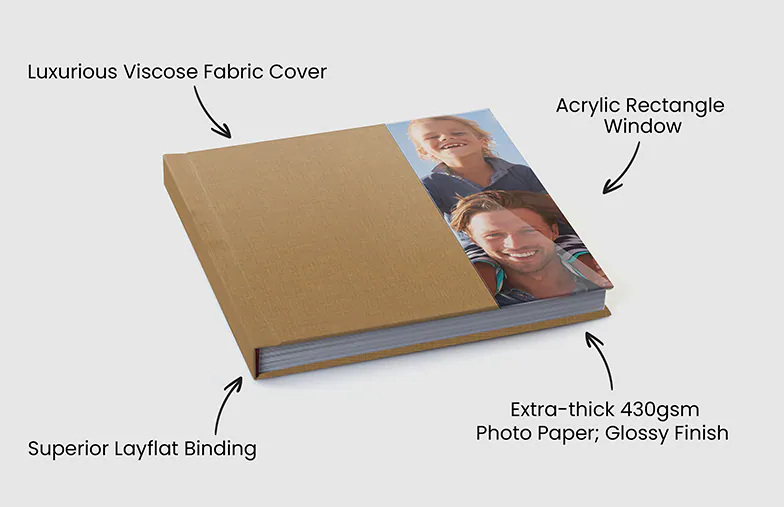 Why make a photo book?
If this is your first time making a photo book online then we've got you covered. These custom photo books with their premium covers are perfect for holding up to 200 silky pages (except for our mini layflat photo books) of your favorite stories. These timeless photo books not only offer protection but also showcase your cherished moments on our high-quality glossy photo paper. Perfect for making a book from pictures of the family, but also a photo album filled with travel snaps, baby photos, and more.

But wait, there's more you can do with our digital photo album maker! Get creative by customizing the cover and spine with a sweet or fun message for that extra unique touch. Whether it's the family name, your initials, or your wedding date, rest assured they'll appreciate this personal gesture. Making a photo book is a wonderful way to gain a keepsake that'll be treasured forever.

Think about all those special moments that deserve to be pulled out from the camera roll and printed inside a beautiful photo album. Maybe it's your little one's first year, full of smiles, giggles and wobbly steps. Or perhaps you're a food lover with a bunch of family recipes that deserve the spotlight. Whether it's your epic cross-country road trip or that peaceful cabin getaway, a photo book is where you can keep those awesome memories. These were moments filled with people and experiences you'll want to remember forever, so a photo book to grace your coffee table or bookcase is the way to go. And if you want to add a bit of extra style to your photo album, you can upgrade to 190gsm luster paper for a small extra cost. Your photos, your style – make a photo book that you can call your own.
How do I take care of my photo books?
Taking care of your photo books is crucial to ensure that they last for years and continue to preserve your cherished memories in pristine condition. Here are some essential tips for maintaining your photo album! Store your custom photo books in a cool, dry place, away from direct sunlight and extreme temperatures, as prolonged exposure to sunlight and humidity can cause fading and damage to the pages over time. Handle your photo books with clean hands to prevent transferring oils and dirt onto the pages. If your custom photo books become dusty, use a soft, clean cloth to gently wipe the covers and pages, avoiding harsh cleaning chemicals or abrasive materials that could scratch the pages. And when showcasing your photo albums, choose a spot where they won't be exposed to direct sunlight or excessive moisture, such as bookshelves, coffee tables, or display cabinets with glass doors. By following these care tips, you can ensure that your high-quality photo books remain in excellent condition for years to come. That's right: making a photo book is easy, and taking care of your custom creation is even simpler.
Is this photo book suitable for wedding album printing?
Absolutely, our photo books are perfect for wedding album printing. A wedding album is a beautiful way to immortalize one of the most special days of your life. Our high-quality printing and customization options make it easy to make a book from pictures of your special day. You can choose from various sizes, paper types, and cover materials to match your wedding's theme and your personal style. Plus, the option to add custom captions and designs allows you to tell the story of your special day in a unique and personalised way. Whether you want a classic and elegant wedding photo album or a more contemporary and artistic design, our photo albums are versatile enough to suit your preferences.

And if you want luxury, we've got you covered. Our latest addition, the fabric photo book, is an excellent choice for wedding album printing. Available in three colours, the lightly textured fabric of our viscose covers gives your luxury photo albums an effortlessly elegant feel. Each page of this meticulously designed luxury photo book is a canvas for your treasured moments, carefully printed to capture every detail. Whether it's a wedding, a family holiday, or any special occasion, our luxury fabric photo books make for heirloom-worthy keepsakes. For a seamless viewing experience, opt for a layflat photo book and for a unique tactile feel, choose our leather cover. If you want a photo book that's lightweight then go for our softcover photo books, featuring a lightweight cover.
What is the easiest site to make photo books?
Printerpix! Yes, our photo books are incredibly easy to make, even if you're not a design expert. Thanks to our digital photo album maker, creating a custom photo book is an easy breezy process. Simply select the photos you want to include in your photo book. You can upload them from your computer, mobile or even import them from social media accounts. Next, select a template to make a photo book online. We offer a range of templates to suit different occasions and styles. You can choose one that fits your vision or start from scratch if you prefer. The next thing to do is add your selected photos to the template, arrange them as you like, and include captions or text if desired. You can also choose background colors, layouts, and other design elements to make a photo book online that's one-of-a-kind! Whether you're interested in wedding album printing, a travel scrapbook, or a family memory book, you can easily make a book from pictures with ease. Check out our article on ideas for your next photo book, once you're finished with your current project.
Can I make my photo book anywhere?
Yes, you can create your photo book from anywhere and any device including mobile, desktop, or social media accounts! This means you can work on your photo album from the comfort of your own home, a coffee shop, or even while traveling. Use our platform's user-friendly design tool to make a book from pictures. You can arrange photos, add captions, choose layouts, and personalize every aspect of your photo book. Whether you're at your friend's house, on vacation, or anywhere else, you can make a photo album and relive your cherished memories with ease. What's more, the same applies for all our custom photo gifts.
Why Printerpix?
With millions of happy customers worldwide, we're experienced at what we do, and we guarantee our photo gifts will spread joy to you and your family.
Our 100% Satisfaction Guarantee means if you're not happy, we won't rest until you are. We know how precious your photo memories are. That's why we're committed to your satisfaction.
Our customer support team are always on hand to help and we'll do whatever it takes to make it right, whether that's a reprint of your order or your money back. That's guaranteed.
At Printerpix, our mission is bringing people together with our custom photo gifts. That's why we're constantly working and improving to give you the best-ever quality products that you deserve.