---
Custom Framed Prints
Fully customizable
, Custom Framed Prints,
Landscape

,
10x7
, HD Printing, Ships in 24 hours
Or 3 interest-free payments of

$16.66

with
Offer ends 30th January
Delivery times if ordered within:
16th January

with Rush Shipping

18th January

with Expedited Shipping

19th January

with Standard Shipping

23th January

with Economy Shipping
If you're planning to place an order for more than 10 items of a given product we have amazing special discounts for you. Please visit our
Large Orders Page
to make an enquiry.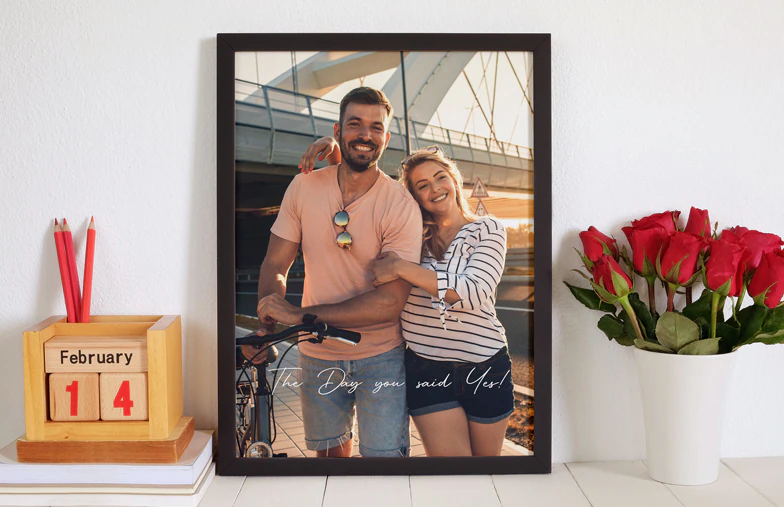 Create Your Home Gallery
Give your partner a lasting memory with our custom framed prints, available in different sizes and three colors.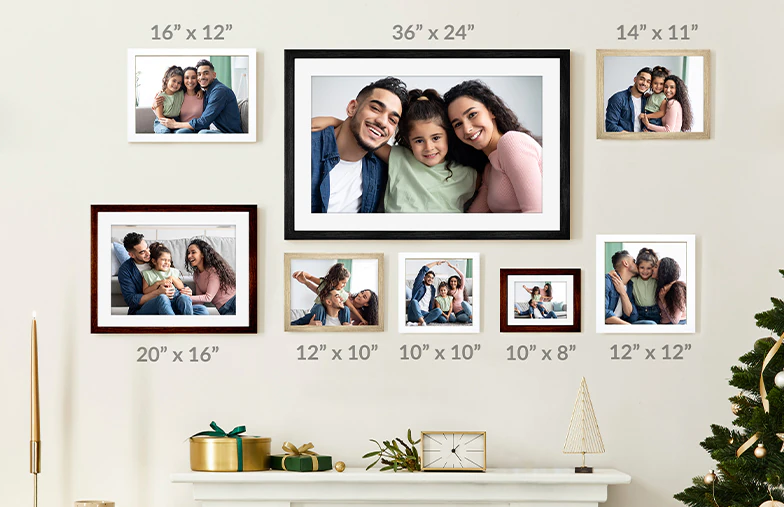 Quality products
Upgrade your gift-giving game with our custom framed prints, made with premium photographic paper, high-quality wooden frame, and high-quality printing for a lasting and beautiful memory of a special moment shared with your partner.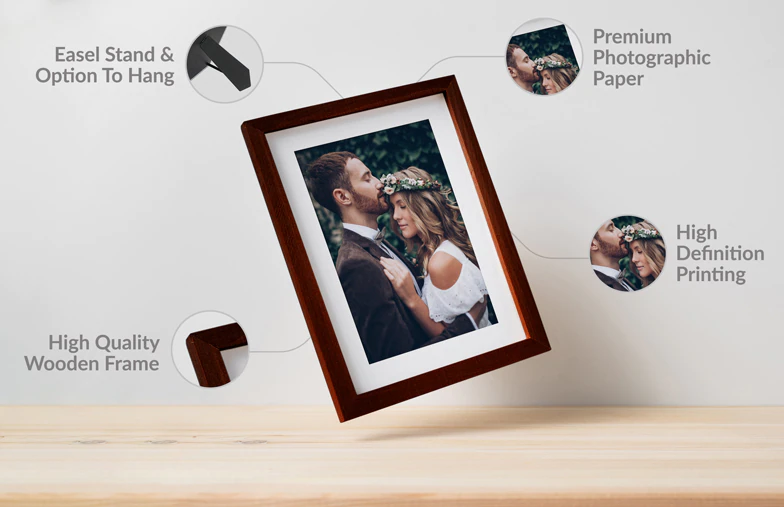 Once upon a time, there was a man named John who wanted to give his partner the perfect gift. He knew that she loved flowers, but he also knew that they would wither away in just a few days. He didn't want to give her something that would be forgotten, so he decided to think outside the box.
One day, while browsing online, he stumbled upon the idea of custom framed prints. He thought, "Why not take some of their favorite photos from dates, trips and other special moments, and turn them into a forever lasting gift?" It was the perfect solution. Not only would it be a constant reminder of their love and affection, but it was also lightweight and portable, making it easy to display in any room.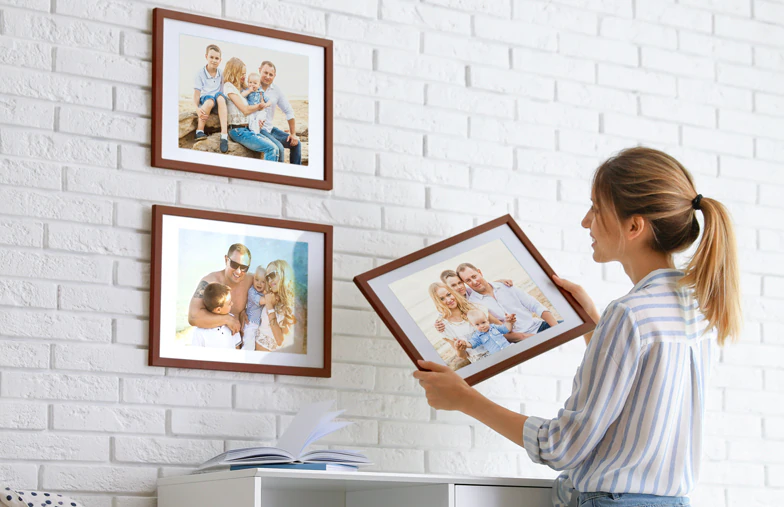 John knew that he wanted the best for his partner, so he made sure to choose a company that used high definition printing and premium quality materials. He was impressed by the final product and knew that his partner would love it too.
When he presented her with the custom framed print, she was overjoyed. She couldn't believe how thoughtful and unique the gift was. It was something she would treasure for years to come, and a constant reminder of the special moments they shared together.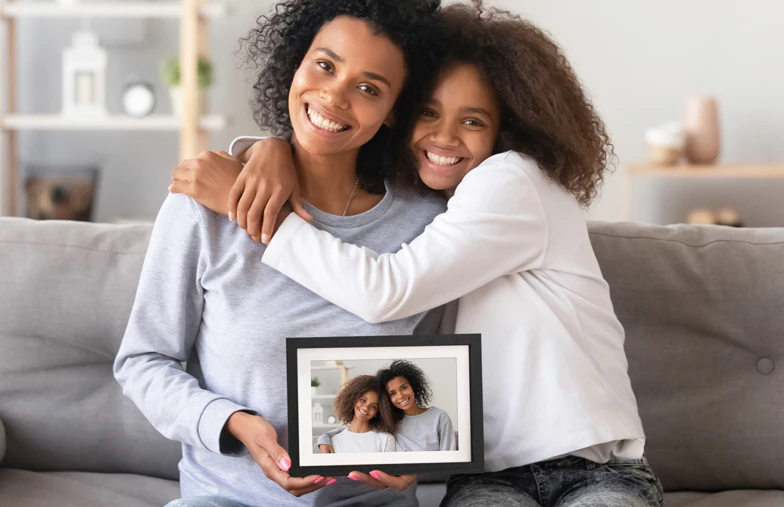 John was happy knowing that he had chosen the perfect gift for his partner and that it would be something that would last for eternity. He learned that sometimes, it's not about buying the most expensive or flashy thing, but about finding something that truly represents your love and devotion.
So, don't settle for a fleeting gift that will be forgotten, give your partner a forever lasting memory with a custom framed print.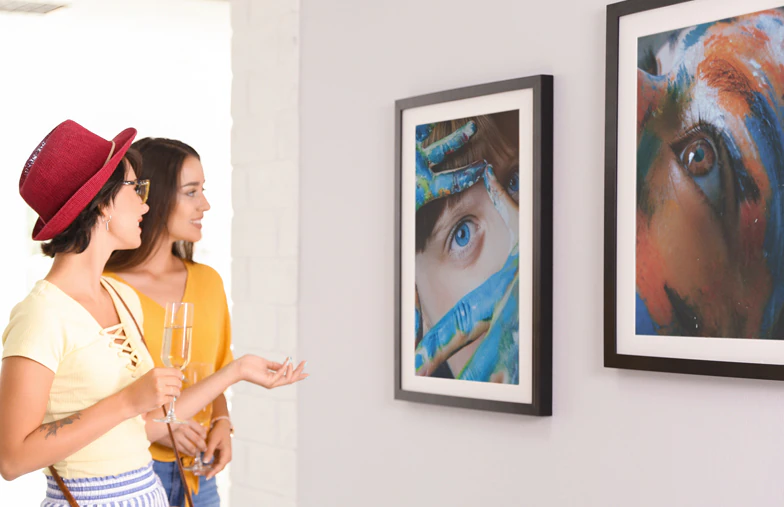 Why Printerpix?
With millions of happy customers worldwide, we're experienced at what we do, and we guarantee our photo gifts will spread joy to you and your family.
Our 100% Satisfaction Guarantee means if you're not happy, we won't rest until you are. We know how precious your photo memories are. That's why we're committed to your satisfaction.
Our customer support team are always on hand to help and we'll do whatever it takes to make it right, whether that's a reprint of your order or your money back. That's guaranteed.
At Printerpix, our mission is bringing people together with our custom photo gifts. That's why we're constantly working and improving to give you the best-ever quality products that you deserve.
---
100% satisfaction guarantee
5M+ happy customers
Responsibly sourced materials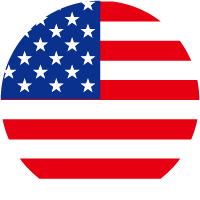 Made in USA
Large Orders
If you're planning to place an order for more than 10 items of a given product we have amazing special discounts for you. Please visit ourLarge Orders Pageto make an enquiry.
How it works
Personalisation made easy, quick and fun!
Upload
Upload your pictures from any device including social media
Create
Personalize and create to your taste from background, layout and text
Check out
Secure and easy checkout
Love
Love your product with 100% guarantee!