Are you sick and tired of everyone having the exact same ideas when it comes to what photos to print out and frame? Then you should look no further than our collection of interesting and engaging ideas for framing photos and pictures, to make your home stand out!
We've all seen the classic choices for framed photos: the family all posing together; a shot taken on a holiday you want to remember; your wedding day. But if you're looking to shake things up next time you buy a framed photo print, then there are some cool ways to arrange your extensive library of digital photos on the bare walls of your house.
Of course, if you don't have those classics I've already mentioned displayed on your walls, then there's no time like the present to start! Head over to our brand new custom framed photo prints page here in order to browse our selection.
De-stress with Nature Imagery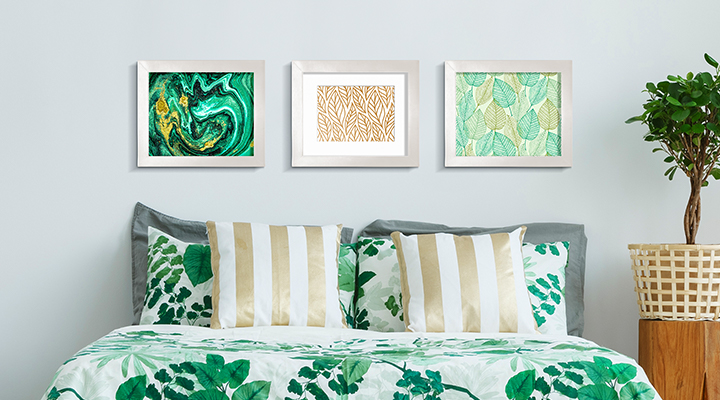 A selection of natural images, whether a photograph or a design, can really transform a room from somewhere you spend your time to somewhere you call home. It's been proven time and again that green spaces and photos are essential for our mental health, so bring some of that green into your bedroom to give you a beautiful natural view every morning. Or brighten up a bare wall in your living room with a printed floral pattern.
The Dynamism of Change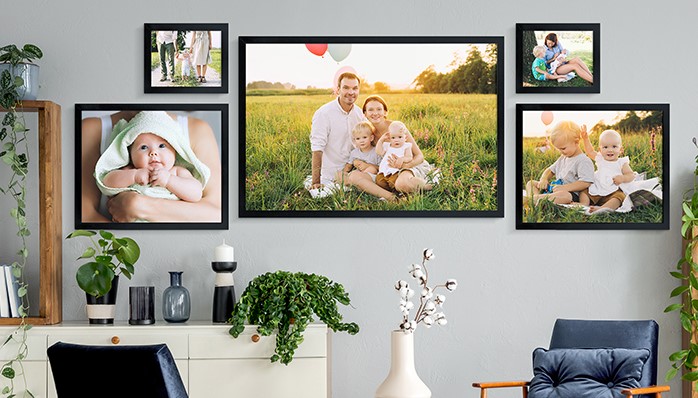 With modern camera technology, we often take multiple shots of the same sequence trying to find the 'best' one, and we will often delete or ignore those that don't reach the high levels we demand of ourselves. But those of us who love our photography know that there are clever ways of using those offcasts. Print out a stage-by-stage of your daughter doing a cartwheel for the first time and place them next to each other to recreate the illusion of movement, or have photos of your kids growing up across the wall. Or, for something a bit more fun and fabulous, print out the whole evening of photos you took with your friends when getting ready to see the progression from laughing messes to glamorous beauty queens!
Inspire Yourself Everyday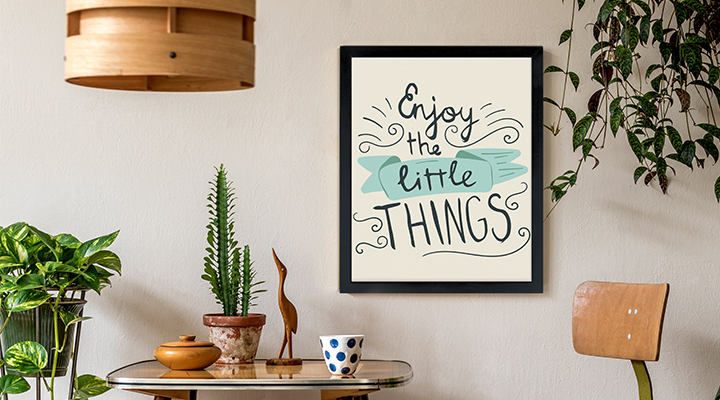 We all have people and ideas which inspire us to push harder and further than we otherwise thought we could, and there's no harm in making a piece of wall-art that commemorates that which fills you with confidence. Whether it a meaningful passage from a book, a quote your nan always told you, or a little mantra to like to repeat to yourself, printing out and framing that message will help remind you of it every time you pass it hanging on your wall.
Practical Ideas for Framing Photos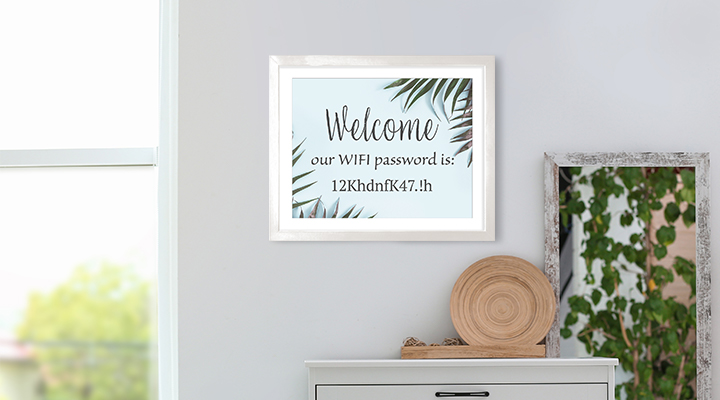 Although it may not be as artistic or creative as the other options on this list, there's nothing wrong with printing out practical framed prints! Let your guests know your wifi password without having to break your back trying to read it on the router, or keep a copy of the children's cleaning rota pinned to the wall for all to see. With our amazing custom framed prints, it couldn't be easier to make something that both helps you organize your life and looks stylish in your house.
We hope that these ideas for framing photos have been enough to spark some creativity and imagination in your mind! We're particularly proud of our new framed prints (as you might be able to tell) but all of our ideas work with anything from our selection of wall art – check it out now!