Miss the summer sun? Winter blues getting you down?
Winter is not for everyone, but we can make it a season to enjoy. Don't let the chill and gloom get you down. Strengthen and refresh yourself for the new year ahead.
Here are our tips to help you get through the chilly Winter months.
---
1. Light Up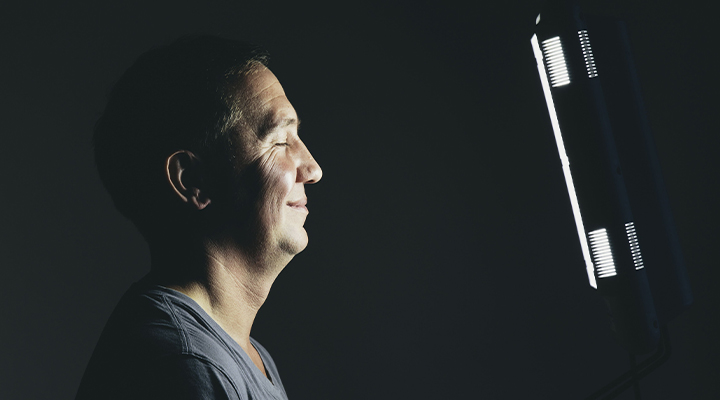 Winter can mean early nights and lack of sun in the early morning. It can lead to sleep disorders and a sense of bleakness. It makes you realize how essential light is to boosting your mood and getting you motivated.
Invest in a sun lamp or sunrise clock. There are plenty of LED and USB rechargeable lights available so you won't have to worry about wasting electricity.
To be even more cost efficient, look into solar panel charged or hand crank lanterns and lights.
---
2. Declutter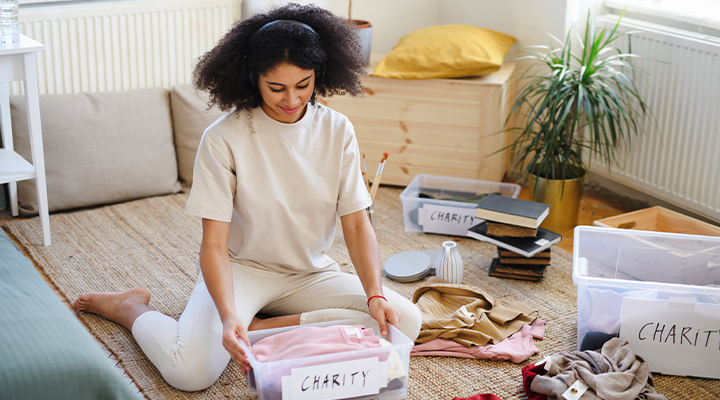 We spend more time indoors during this season and an untidy home will only add to your winter depression. Give yourself peace of mind, why not Mary Kondo it! Reorganize your junk and throw/give away what you no longer need.
We know it's tough to get started, so start off small – give yourself a task to clean up one thing everyday, or focus on one room. While you're at it, redecorate a little too.
---
3. Hydrate
You know the drill. Drink plenty of water – coffee, tea, soup or hot chocolate can be included too.
Get a flask (or two) to store all your hot water in so you'll have instant hot water handy for more hot beverages.
Don't forget to hydrate your skin too! The winter winds can be quite harsh on your skin. Use moisturizing lotions and use sunscreen daily. Yes, even if the weather is gloomy, overcast and you're indoors, your skin still needs protection.
A cared for body is a happy body.
---
4. Exercise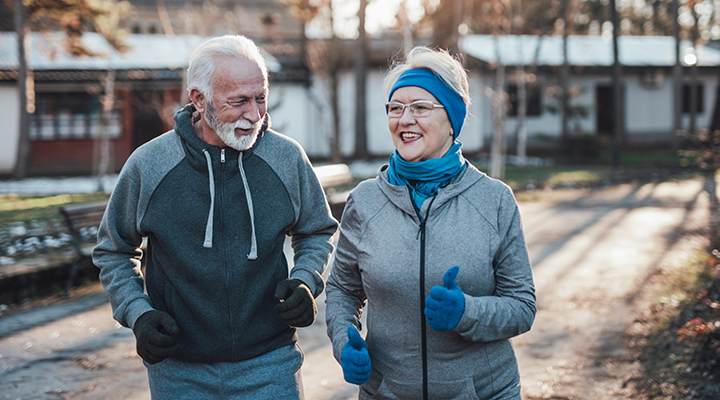 Always a go-to when it comes to helping with your physical and mental well-being.
Exercising indoors with yoga, skipping on a jump rope or weight lifting can help, but we also recommend getting out there, even if the weather is cold and miserable. Being out and about can make all the difference. Take a stroll, go to the shops/take up gardening or take the dog for a walk, any excuse.
---
5. Cozy Up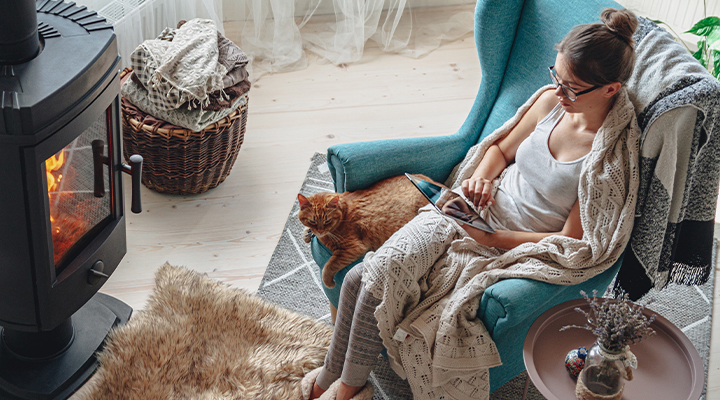 Take advantage and just get into the mood of the season.
Fire up the fireplace (or place a video with a crackling fireplace: https://www.youtube.com/watch?v=6VB4bgiB0yA) for ambience. Cozy up in a fleece blanket, wear thick socks and read a book. Snuggle up with your partner (or pets). Play your favorite music and indulge in some baked treats.
---
We hope these simple tips will help brighten your mood and inspire you to try out this wintertime. If you know someone who is affected by the winter blues, forward this article to them or create a winter care package just for them with socks, a blanket, instant hot drinks and snacks. We're sure they'll appreciate it.