With the arrival of a new season is always the perfect time to redecorate and restyling your home. As the temperatures drop, why not add some seasonal touches to your home by creating a warm living space.
So get cozy and prepare your home this season with our tips on decorating indoors and out.
1 – Changing your cushions to a Fall theme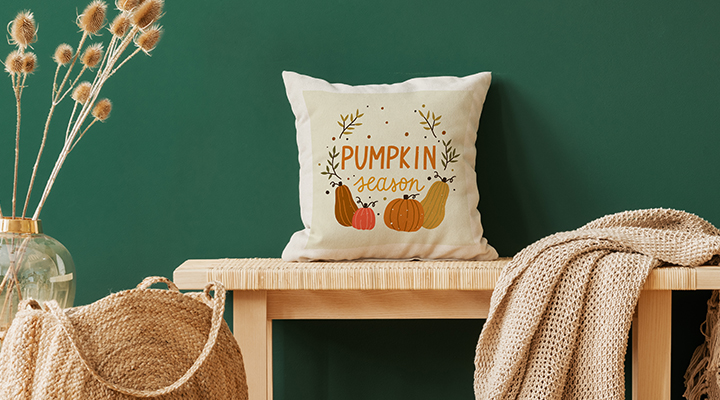 Let's start by switching out the cushion covers that incorporates Fall colors and themes; maple leaves, acorns, tartan patterns, fleece textured, etc. And if you want them to be more special and unique, you can create your own cushion covers. Print your favorite photo/image or use an inspirational quote that's personal to you and gets you through this cooler season.
2 – Make any room cozier with a soft blanket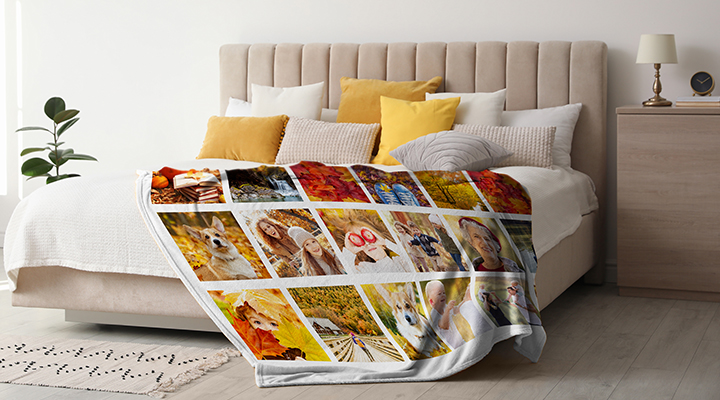 Be it the bedroom, study, or the living room, a personalized blanket is your must-have for the season! Customize a cute photo blanket and relive your memories every time you snuggle up when the room is feeling chilly. Having a blanket in arm's reach can help save your energy bills.
3 – Dried flowers as a centerpiece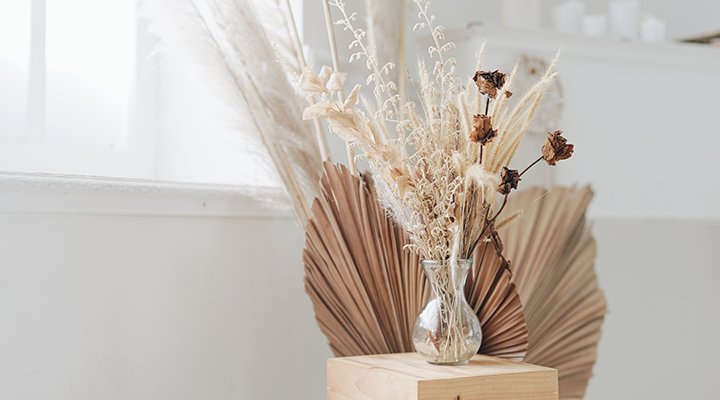 Looking for a simple solution to transform your space this Fall? Then dried flowers are the solution. Dried flowers are a huge interior design trend over the past year. This can be attributed to two reasons: they are inexpensive, and they last longer than fresh flowers. Plus, they will give your home a rustic but chic look that would impress all of your house guests!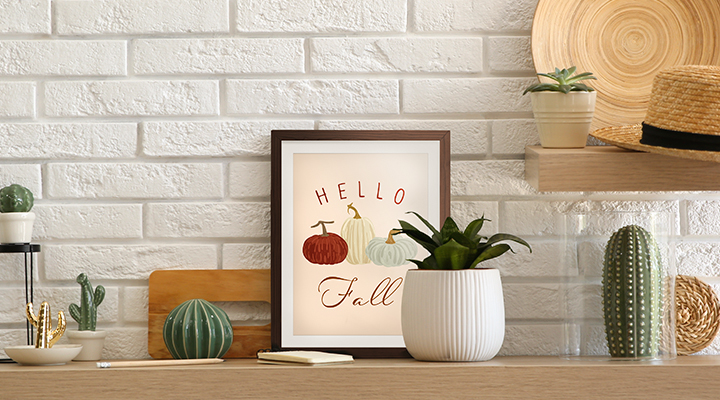 4 – A Fall shelf décor
Add some colorful, seasonal elements to the shelves in your home. From mini pumpkins to scented candles, it takes a few seconds to completely change the atmosphere in your room.
An oak framed photo to your shelf can add that extra seasonal vibe. Displaying your favorite Fall picture/design in a framed photo will have you in the right mood.
5 – Don't forget to decorate your front porch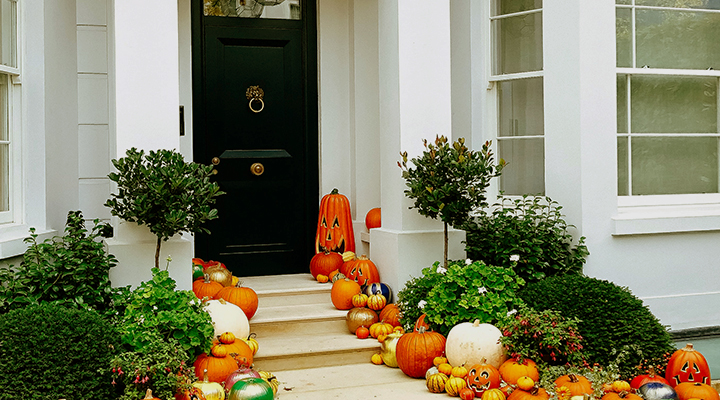 It's October and it's pumpkin season. One of the best way to greet Fall, and get ready for Halloween, is to decorate your porch with pumpkins. If you don't have enough or any space outside, you can still use pumpkins to decorate indoors. A beautiful mini pumpkins centerpiece on your dining table can really set the mood!
We hope you enjoyed reading our home décor tips for this Fall. If you are feeling inspired, check out our home décor products to add warmth and personality to your home.