What to Write in a Valentine's Day Card 101
Valentine's Day is a day of love, romance, and the seemingly unyielding pressure to impress your Valentine. Whether your Valentine is a new love or a long-time partner, Valentine's Day is your chance to let your beau know just how much they mean to you.
When Valentine's Day is done right, it tends to lead to a day of bliss and joy. When it's done wrong, well, there are countless sitcoms and romantic comedies that chronicle the torture of a Valentine's Day gone bad. This year, we're here to help you nail your Valentine's Day card and set the tone for a stellar February 14.
Valentine's Day Cards: A Crash Course
Unlike other greeting cards, Valentine's Day cards come with some pretty lofty expectations. Valentine's Day messages are not always intuitive, but the good news is that finding perfect Valentine sayings is easier than you may think.
To help you perfect your Valentine game, we've put together a list of Valentine's Day quotes that will guarantee you're crowned the king or queen of love this year:
Top Five Valentine Quotes to include in your Valentine's Day Card
1. "Love is Friendship That Has Caught on Fire" (Ann Landers)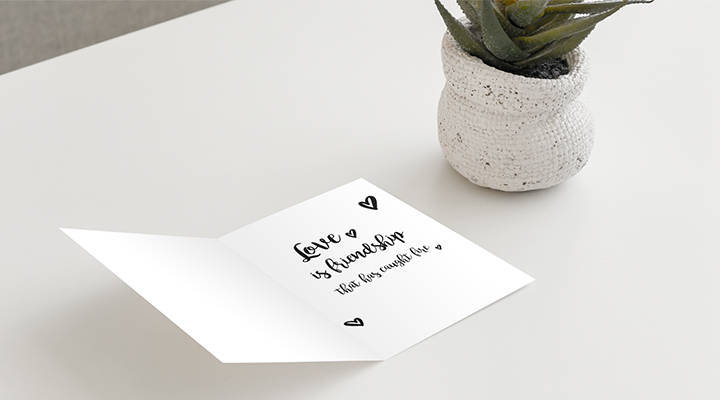 Any good partnership is based on a foundation of friendship and mutual respect. Your significant other wants to know that you're with them because you view them as your ultimate travel buddy, dinner date, and adventure companion.
Life is better because you have your beau, and Valentine's Day is the perfect opportunity to highlight the love and fun you two share with one another. Once your love has read your card, surprise them with a photo book that documents the adventures you two have taken together. This quote, paired with a thoughtful photo book, is Valentine's Day gold.

2. "You and I are Meant to be Together. Period. The End."(Dawson Leery)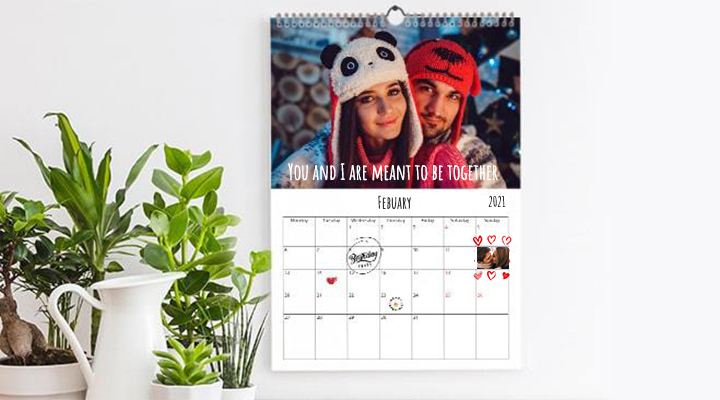 No Valentine's Day guide would be complete without a quote from "Dawson's Creek," one of the most popular rom-com shows of the 90s. When you are writing your Valentine's Day card this year, remember to highlight that you have no doubts that your partner is the person you were destined to be with forever. Throughout the year, we may forget to remind our loves that they are the one thing in life we are 100% sure of.
Valentine's Day is the perfect chance to let your partner know that they are a decision you never have to worry about. If you're looking for a gift to pair with this quote, may we suggest a calendar filled with photos of the two of you over the years? A custom photo calendar will remind your love that you choose them 365 days of the year. You can't get more romantic than that if you tried!
3. "You Complete Me." (Jerry Maguire)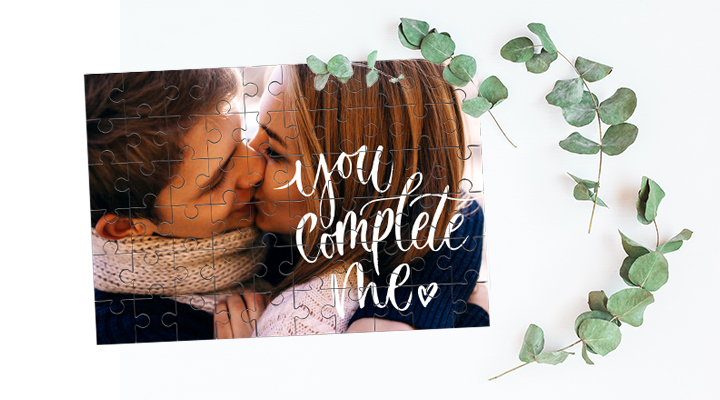 "Jerry Maguire" gave us one of the most utilized quotes on love in existence. It may be well-used, but that doesn't make this sentiment any less romantic. Your partner completes your life, and Valentine's Day is the time to remind them of how incomplete you would be without him or her.
When looking for a gift to pair with this classic movie quote, a photo puzzle is a perfect choice. With these puzzles, you can use your favorite photo of you and your love to create a fun and stunning puzzle that will keep you both entertained while reminding your partner that they're your missing piece. Whenever your significant other takes this puzzle off the shelf, they will be reminded of your beautiful words and your thoughtful gesture. This one is truly the gift that keeps on giving. 
4. "You know you're in love when you can't fall asleep because reality is finally better than your dreams." (Dr. Seuss)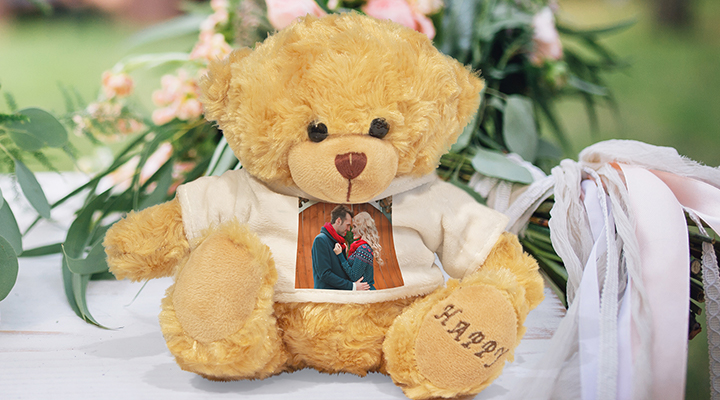 Dr. Seuss has been part of many of our lives since we were little children. While the author has created some of the world's most colorful and amusing characters and stories, he was also a hopeless romantic at heart. This quote would make anyone swoon, and if you include it in your Valentine's Day messages this year, you're sure to elicit a tear or two.
If you want to go the extra mile, pair this greeting with a custom teddy bear featuring a photo of you and your partner. As your significant other cuddles this adorable little friend each night, they will be reminded of your loving words and caring gestures.
5. "Where there is love there is life." (Mahatma Gandhi)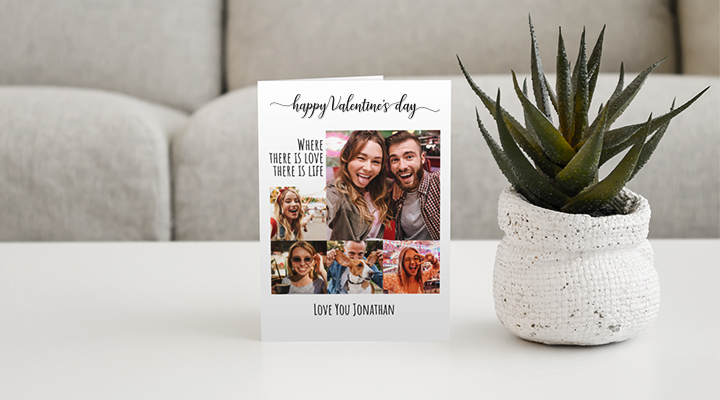 Love is one of the most amazing, thrilling, and treasured parts of life. Life would be dull without your partner, and Valentine's Day is an opportunity to remind your significant other of all the happiness, joy, and brilliance they bring into your life. 
Whether you do this through a card, present, or some combination of both, the important thing is that you use February 14 to let your love know how much you value and appreciate them. Words are some of the best tools we have to express ourselves, so we suggest going with a custom Valentine's Day card where you can tell your story through photos, words, and images. You can use one of these quotes to get the ball rolling, or you can come up with your own quote about love, but whatever you do, just make sure that you put a personal and sentimental touch on the day. 
Be True to Yourself
Valentine's Day is an opportunity to celebrate the love, or loves, of your life. Our guide to Valentine's Day quotes covers romantic love, but as we all know, love comes in all shapes and sizes. Sometimes, our Valentines are our partners. Sometimes they are friends, children, or even parents. No matter who you are celebrating this year, make sure that your gifts and cards come from the heart and reflect who you are.