Looking for Valentine's day gift ideas? Whilst Valentine's Day might seem far off, it'll roll around before you know it, and then you'll be scrambling to get a last-minute gift for your love, AGAIN.
Break the cycle this year and get a thoughtful Valentine's day gift for your partner. Say goodbye to floppy flower bouquets and slightly squashed boxes of chocolates, we're here to give you all the Valentine's Day gift ideas you need.
Why not spread the love this year, when we all need it more than ever, with Valentine's Day gifts for all your loved ones – your mom, dad, sister, best friend, your kids – and not forgetting your special someone, whether that's your girlfriend, boyfriend, husband, wife, fiancé or your dog.
Valentine's Day 2021 is looking like it'll be a little different to most, with many people celebrating at home this year. Make the day special for whoever you're spending it with and make it a quarantine romance to remember. With some stores closed and shipping delays likely, it's worth getting ahead and planning your Valentine's Day surprises now.
Check out our ideas for the best thoughtful Valentine's Day gifts this year.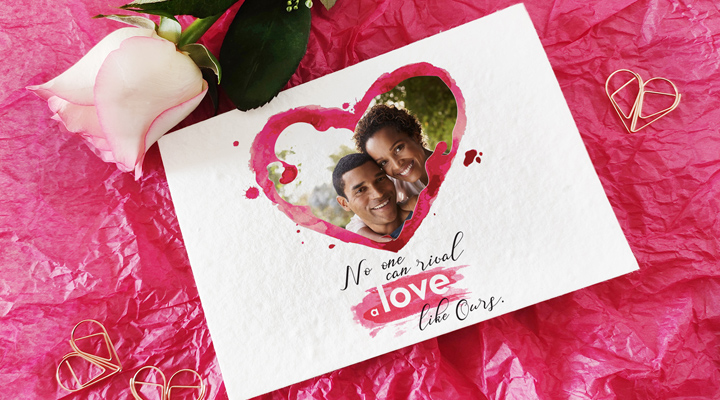 A Valentine's Day card is one of the most thoughtful yet inexpensive gifts you can give to your loved one. Pick a cute Valentine's design that'll show your special someone just how much they mean to you.
Write a heartfelt message of appreciation for your loved ones that will put a smile on your face. In a long-distance relationship? Missing your mom? Why not send them a thoughtful pick me up and write a love-letter in one of our cute Valentine's day cards?
Date Night at Home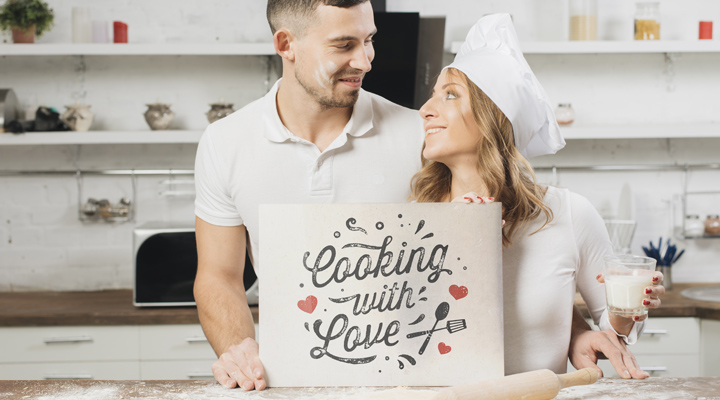 This is going to be a Valentine's Day unlike the rest as many of us will stay at home. But that doesn't mean there's no fun to be had…snuggle up with your boo and make the most of getting to stay indoors in the warm.
There's plenty of Valentine's day ideas for at-home date nights, from movie nights to cooking up a storm to duvet days, or a romantic stroll around your neighborhood.
Single? Make the most of not having to see all the loved-up couples out on their dates and take a day for self-care. Self-love is just as important as showing love to others this year, so spoil yourself with a spa-day and your favorite treats.
Cuddle up with a Teddy
A teddy is a classic Valentine's Day gift idea, and for good reason. We love giving AND receiving teddy bears – who doesn't love a bear hug!
Our personalized bears come with sweet valentine's design t-shirts. Pick a Valentine's design for your teddy and personalize it for your Valentine. They'll love cuddling up with their very own Valentine's day teddy bear.
Care Package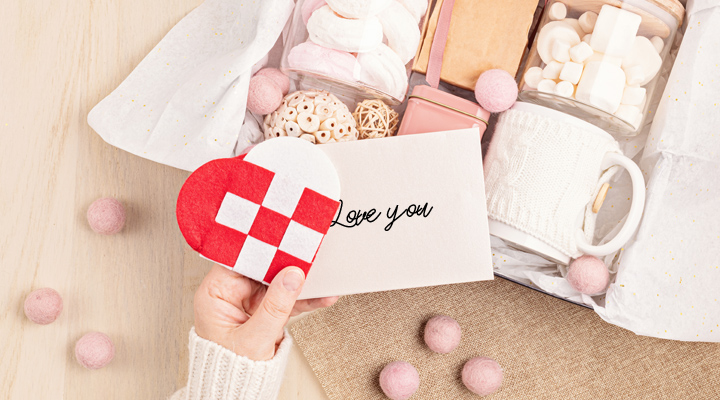 If you prefer handmade gifts to show your love and appreciation, a care package is the perfect Valentine's day gift idea.
Fill a box with your partner's favorite things, like chocolate, socks, snacks, candles, tea, mugs, a teddy bear, and a love-letter.
Decorate it with little paper hearts, love notes or dried flowers for an extra-special gift your loved one will adore.
A Hug in a Mug
In the cold winter months, what beats a warm cup of tea or coffee? Give a hug in a mug this Valentine's day with a cute personalized mug.
Pick one of our love-themed designs or upload a photo to make your special Valentine's day gift.
Bring your loved one a hot cup of tea in this cute Valentine's mug and they'll love you forever.
Perfect Prints
Sometimes, the best gift ideas are right under our noses. Your phone is full of pictures of you and your sweetheart, so why not turn them into a special keepsake gift? Print your favorite picture of a happy day together onto canvas so you can display it proudly in your home.
Not a fan of photos? No problem! With our range of quotes and Valentine's day prints, you can pick a cute design or a customizable slogan for your Valentine's day wall print.
Beloved Blanket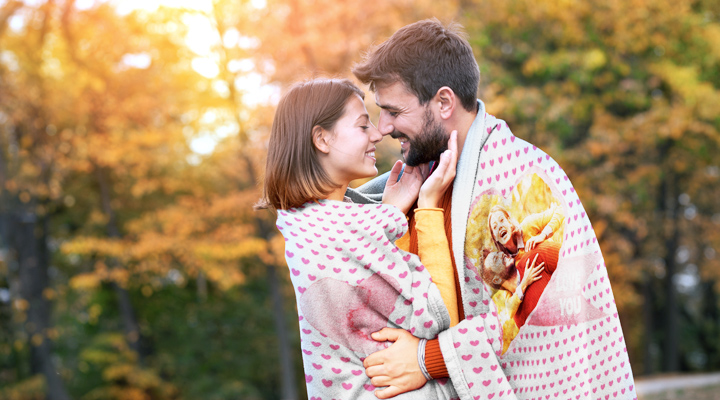 Last, but not least, one of our favorite Valentine's day gift ideas. Give your loved one something to hold and cuddle up to during the cold winter months with a Valentine's day blanket.
Choose one of our adorable Valentine's designs and pick the perfect cozy blanket for the man or woman in your life. Available in a range of sizes and blanket types, from fluffy cozy Sherpa to mink-touch fleece.
Check out more Valentine's day gifts here.