Memorial Day is an important occasion in the United States, where we honor and remember the brave men and women who made the ultimate sacrifice while serving in the military. It's a day filled with remembrance, gratitude, and a sense of national unity – not just BBQs and pool parties! As we pay tribute to our fallen heroes, let's explore meaningful ways to observe Memorial Day and create lasting memories.
1. Create a Photo Book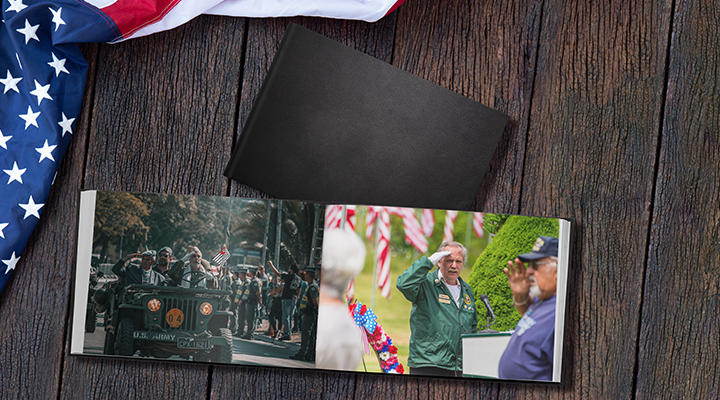 This Memorial Day, create a photo book that honors and celebrates the lives of your loved ones who have served. Personalize your photo book by adding captions and quotes that bring their stories to life and ensure that their legacy lives on. Arrange the photographs in a thoughtful and chronological manner, tracing their journey from their time in service to the moments they cherished with family and friends. 
2. Attend a Memorial Day Parade or Ceremony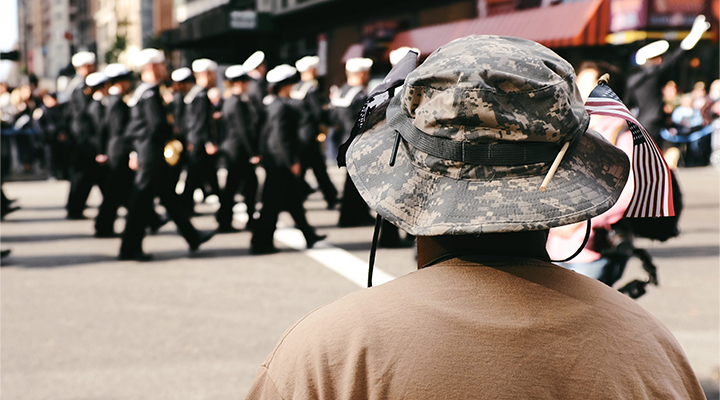 Take time out of your well-deserved three-day weekend by attending a Memorial Day parade or ceremony in your local area. It's an opportunity to come together as a community, show your support, and pay heartfelt respects to the brave soldiers who've sacrificed themselves for our country.
3. Create Inspiring Wall Art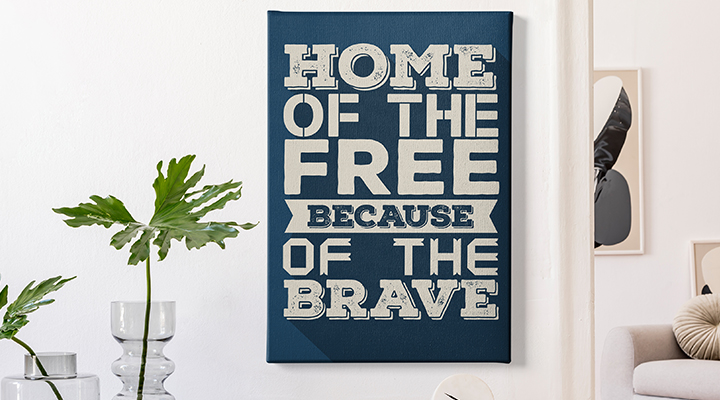 Choose a meaningful quote that reflects the values of honor, courage, and gratitude and put them on canvas print, stone slate or a metal print. We love these:  

"Our flag does not fly because the wind moves it… It flies with the last breath of each soldier who died protecting it." – Unknown
"Courage is contagious. When a brave man takes a stand, the spines of others are often stiffened." – Billy Graham
"The willingness of America's veterans to sacrifice for our country has earned them our lasting gratitude." – Jeff Miller

Hang them in your home, office, or even gift them to a veteran or military family member as a token of appreciation this Memorial weekend.
4. Volunteer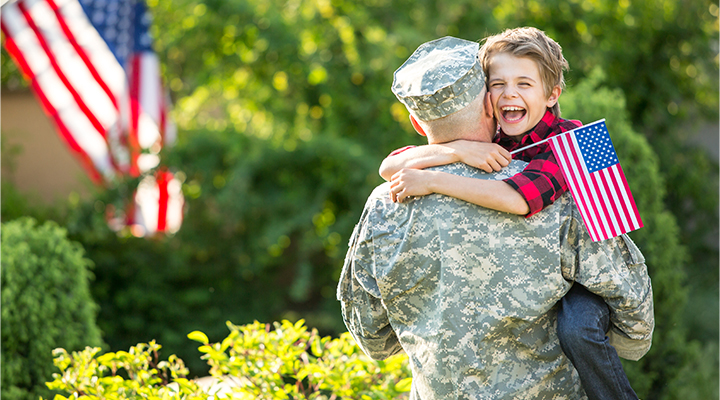 From assisting with community events to maintaining flower beds and serving as guides, there are numerous ways for you to offer your support by volunteering on Memorial Day. To see how you can help, visit the U.S. Department of Veterans Affairs website.
5. Write Thank You Cards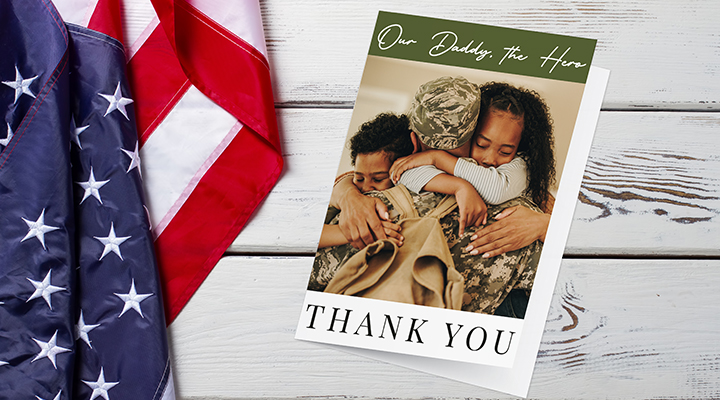 While Memorial Day is a time to remember our fallen soldiers, it's also a moment to express gratitude to the active-duty military personnel and veterans in your life. Send them personalized thank you cards. Share your appreciation for their service, sacrifice, and dedication. Don't know a veteran but want to give thanks? Check out A Million Thanks for more information on writing letters to the military.
This Memorial Day Weekend, do your part to keep their memory alive for generations to come.