With Father's Day inching closer and closer, it's time to think about an extraordinary gift for the extraordinary man in your life. This year, level up your gift game with a personalized twist. Here's our unique selection of top 5 personalized gifts, each with its own charm, ready to make your dad's day.
1. Canvas Print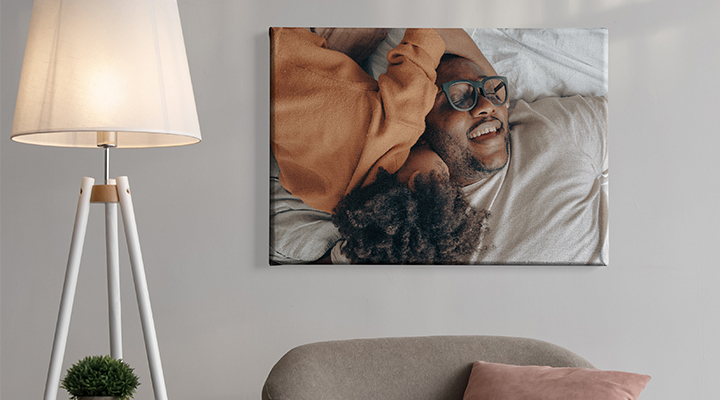 Whether it's a snapshot from your family's "everyone-look-surprised" Christmas photo or a picture of his favorite place, a canvas print is a personalized gift he'll love forever. Or, go bold with a custom piece of wall art that features a Father's Day quote of your choice. Our top picks are:
"Fathers just have a way of putting everything together." – Erika Cosby
"A father's smile has been known to light up a child's entire day." – Susan Gale
"No music is so pleasant to my ears as that word―father." – Lydia Maria Child
2. Photo Book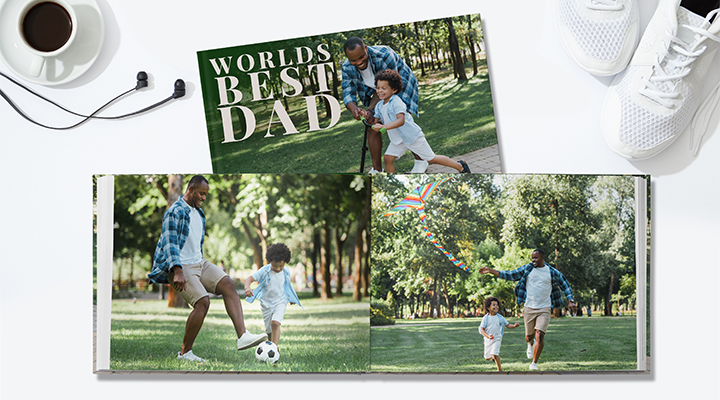 If your dad can spend hours getting lost in old photos, then this gift is an absolute winner. Gather up all the best memories with dad and create a personalized photo book. Fill pages with snapshots of his birthday bashes, those fun-in-the-sun beach vacations, or the memory of that first baseball game you both cheered on, popcorn in hand. Throw in your own captions and messages to make his favorite stories extra special.
3. Personalized Photo Mug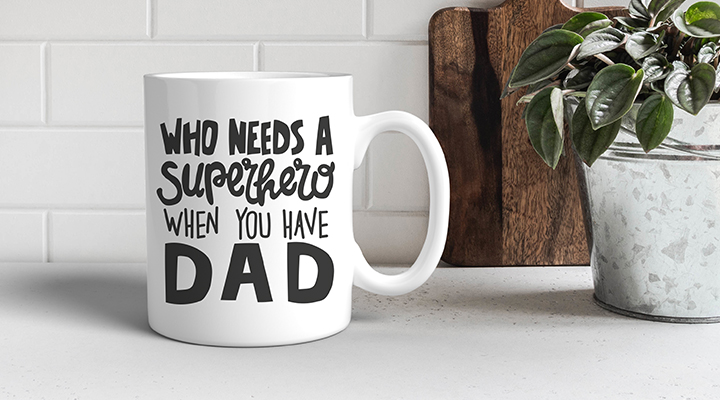 For the coffee or tea-loving dad, a personalized photo mug is a perfect Father's Day gift. Add a funny quote to bring a grin to his face each morning as he enjoys his morning brew. Need inspiration? Here's some dad jokes that we can't get enough of:
What do you call a sad cup of coffee? A depresso.
Why was the coffee filing a police report? It got mugged.
You guys know where I keep all my jokes? In a dad-a-base.
4. Metal Print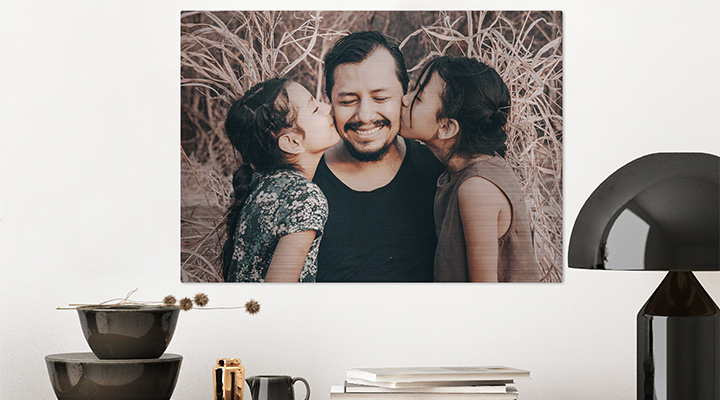 If Dad's super obsessed with photography, then why not surprise him with his favorite photos on metal prints? Whether it's a photo of a fishing trip with his buddies, a family camping getaway snap, or a countryside panorama, a luminous metal print is a Father's Day gift that will stand out on his wall for years to come.
5. Personalized Blanket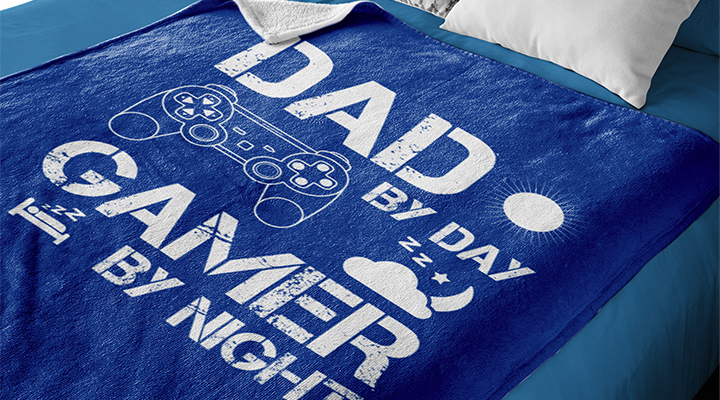 For the dad who's a couch potato (we can certainly relate), a personalized blanket is the best Father's day gift. Add his name and a special message to make it truly unique .This snug keepsake is just the thing for dads who relish nestling into a cozy corner with a steaming cup of coffee, all set for a fun movie night!
And there you have it! No matter which route you choose to take, remember that the best gift is one that comes from the heart. So, this Father's Day, celebrate the dads in your lives with gifts that capture the greatest moments in life.

Need Inspiration?
Check out our Instagram!