It's graduation season, and you know what that means: it's time to celebrate the class of 2023 and all their hard work. Whether you're a proud parent, a doting friend, or a close family member, you'll want to make sure their big day is one to remember. That's why we've put together the ultimate guide to graduation 2023, complete with party décor ideas and personalized graduation gift ideas that will make their day a smashing success.
Graduation Party Décor
1. Graduation Yard Sign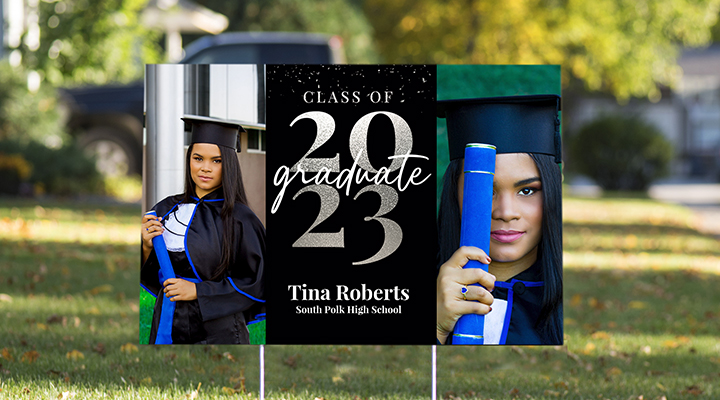 A personalized graduation yard sign is a must-have accessory – it's like rolling out the red carpet for your graduate! Print your graduate's name, photo, and even their graduation year to truly mark their epic milestone.
2. Graduation Vinyl Banner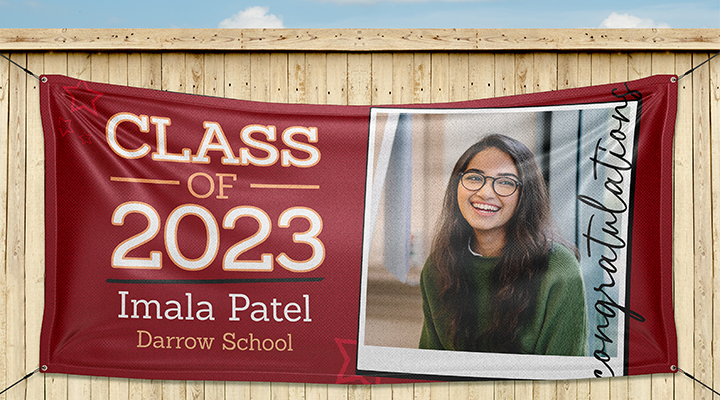 Make a bold statement with a personalized graduation banner. Hang it up at the graduation party venue or even at home to let the whole neighborhood know that your graduate is ready to take on the world.
3. Personalized Graduation Napkins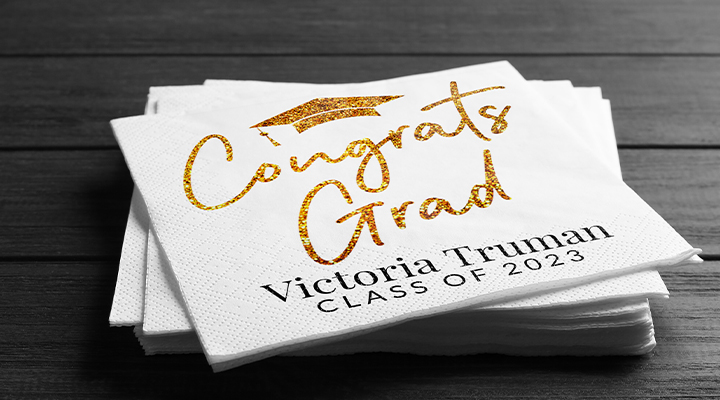 No graduation party is complete without delicious food, and there's no better way to elevate the dining experience than with personalized graduation napkins. Match them to your graduate's school colors or theme and get ready to wow them and the guests with your attention to detail.
Personalized Graduation Gifts
Now, let's move on to gift ideas. We know finding the perfect graduation gift can be tough – that's why you're in safe hands.
Graduation Gifts For High School Students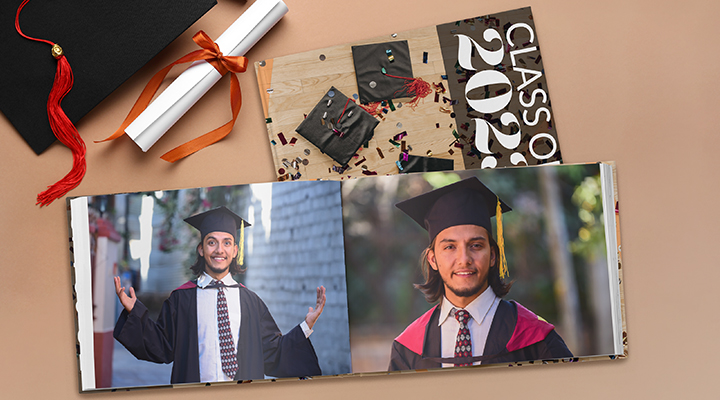 From photos with friends to senior portraits to school events, your graduate's academic journey is full of memories worth cherishing. As your grad moves on to college or a new job, they'll love having a graduation photo book that tells the story of their high school years and all the hard work that led them to this moment.
2. Photo Blanket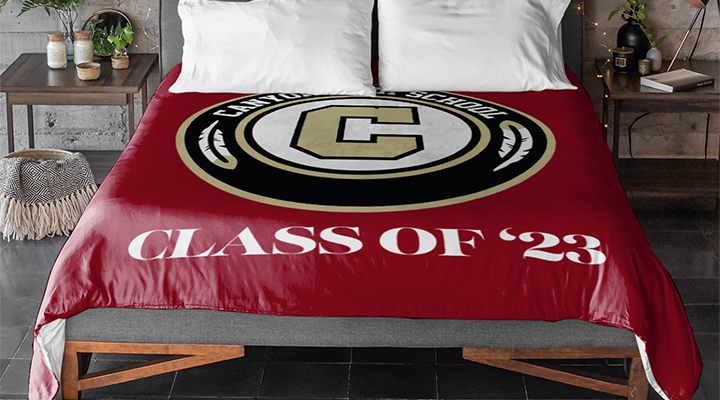 Photo blankets are the best personalized graduation gifts– they're snug keepsakes and stylish throws, all rolled into one. Your high school graduate will love having a tiny piece of home in their new dorm or apartment. Add their school logo and graduation photos so they remember the incredible chapter.
3. Metal Print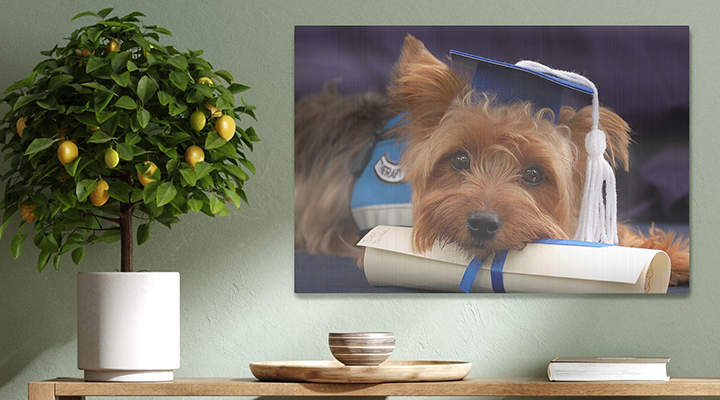 Want to make your graduate truly shine? Go for a metal photo print. They're sleek, modern, and make a statement on any wall. If your grad participated in sports, debate, or other extracurricular activities, pick a photo that highlights their passion and dedication.
Graduation Gifts For College Students
1. Canvas Print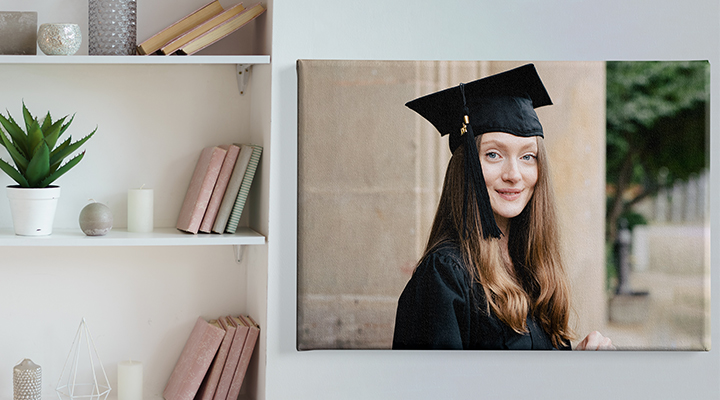 Give the college grad in your life a personalized canvas print that celebrates their favorite memories. Whether it's a group photo with friends, a scenic campus shot, or a special graduation moment, this artistic keepsake will grace their walls for years to come.
2. Photo Tile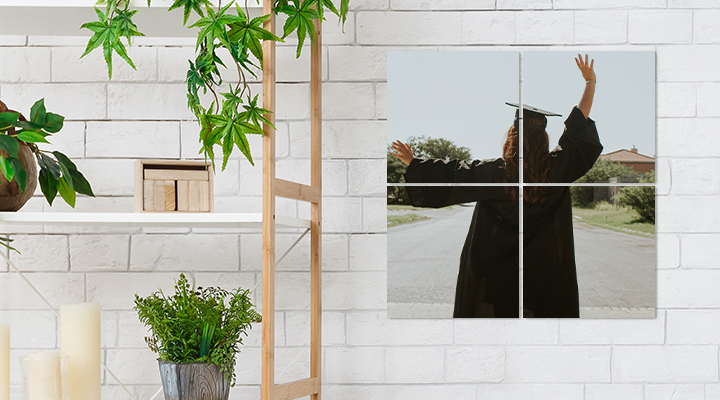 Turn their treasured photos into versatile tiles that can be arranged in endless patterns, perfectly matching their mood. With their lightweight and re-stickable design, photo tiles are ideal personalized graduation gifts for college grads since they can easily pack them up and display them in their new space.
3. Stone Slate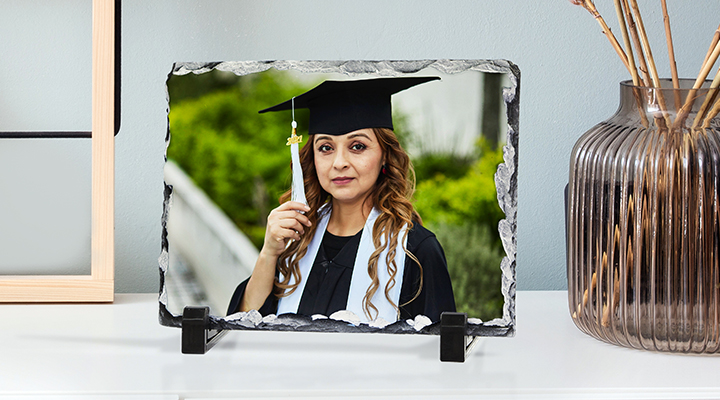 For a unique yet timeless graduation gift, consider stone photo slates. The natural beauty of the slate serves as the perfect canvas for a cherished memory and the finishing touch to your college graduate's new home.
Graduation Gifts For Middle School Students
1. Photo Jigsaw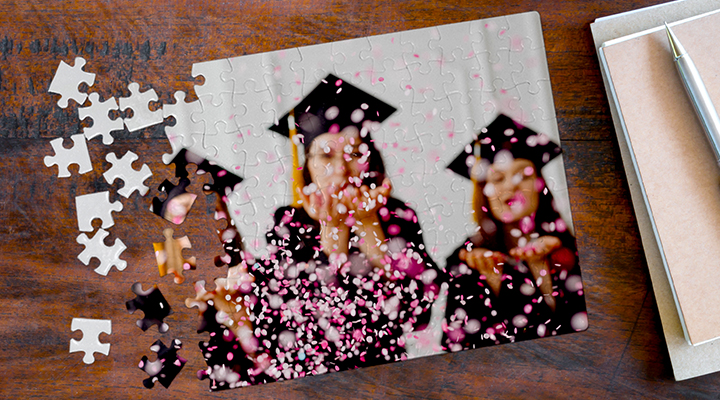 Graduating from middle school is a big deal, and they deserve a big reward for all their hard work. A personalized photo puzzle is the perfect addition to your graduate's room and will give them hours of fun when they need a break from the books.
2. Photo Magic Mug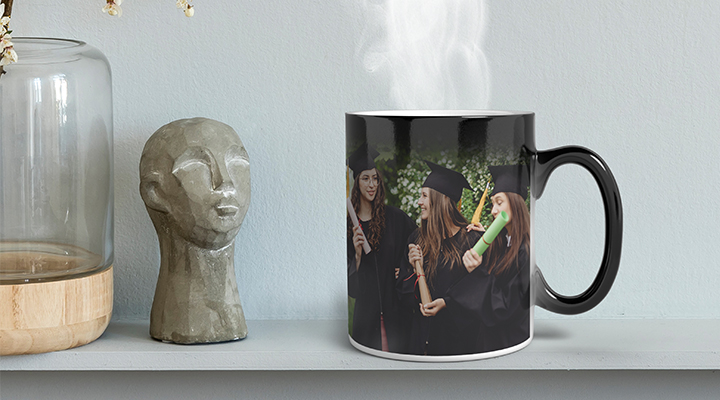 For a truly magical personalized graduation gift, design a photo magic mug for your middle school grad. This innovative mug reveals a hidden photo or design when hot liquid is poured into it, creating a delightful surprise. Choose memorable pictures from school dances to class portraits.
And that rounds up our ultimate guide to graduation 2023. Whether they're graduating from high school, college, or even middle school, there's no better way to celebrate their once-in-a-lifetime milestone than with a thoughtful personalized gift and an awesome party – but don't forget to send them a custom graduation card!