As the weather warms up, flowers begin to bloom, and new life emerges all around us, many couples choose springtime to tie the knot. If you're planning a spring wedding, you might be looking for fresh ideas to make your big day extra special.
Get inspired and step into the planning process with a clearer mind for your perfect spring wedding.
Outdoor Spring Wedding
Planning a spring wedding outdoors? Check out our tips to make the most out of nature's beauty for your big day. 
1. Pretty Pastel Shades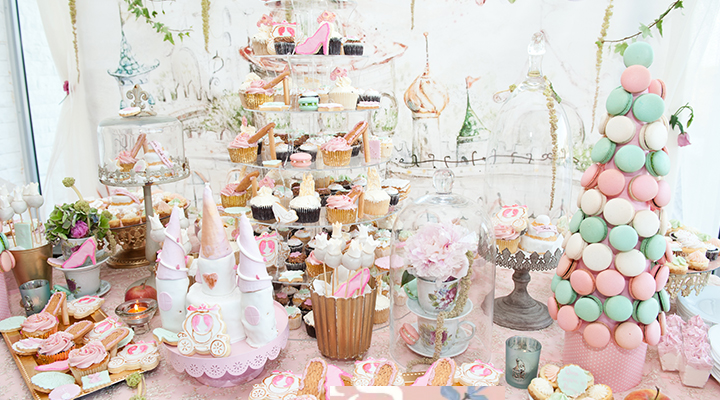 Consider adorning your gazebo or line your walkway with baby blue, soft pink, or lilac blooms like hydrangeas. Create the perfect romantic backdrop for when you exchange vows!
To add more depth to your spring wedding palette, consider mixing several pastel hues for a soft yet sophisticated look. You could experiment by combining lemon with peach, or mint green with lavender to achieve a warm and dreamy ensemble that'll turn heads.
2. Rustic Wedding Venue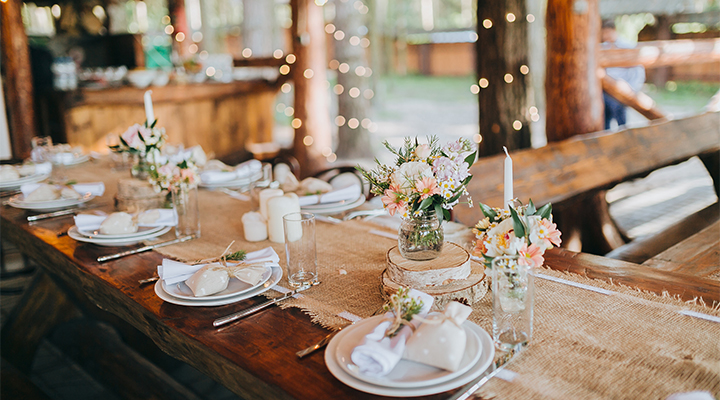 To fully embrace the rustic setting, consider incorporating natural elements like wood, burlap, and greenery into your outdoor décor.
A magnificent table centerpiece could be fashioned by placing wildflowers in mason jars on tree slices. Consider suspending lanterns with candles inside from tree branches or arranging them along the aisle to create a cozy, enchanting pathway for your ceremony. 
Think about covering hay bales with blankets or burlap and use them as seating for your guests. You could add cushions or pillows to make them more comfortable!
Indoor Spring Wedding
A little worried about the weather? Check out our ideas for bringing the magic of the season inside to make your spring wedding unforgettable!
1. Romantic Wedding Arches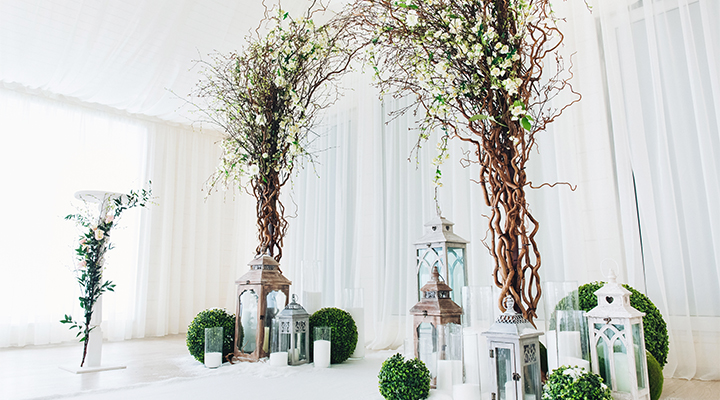 Bring a touch of nature into your wedding décor by installing a stunning arch. Whether you opt for a wooden arch adorned with fresh flowers, or a sleek modern arch made of metal and adorned with cascading vines, a floral arch can add a beautiful natural element indoors.
However, if you're feeling bored of flowers, think about installing an arch adorned with fairy lights or a gauzy material to achieve an otherworldly effect. The possibilities are endless!
2. Rosemary Place Cards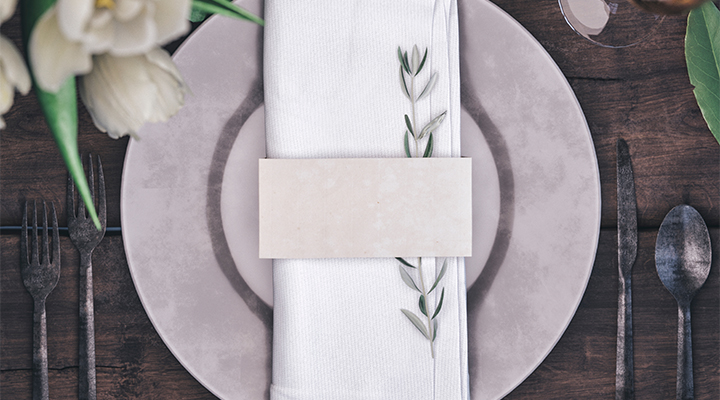 When it comes to planning your wedding, you don't want to forget about the little things. One aspect that often gets overlooked is the place cards  but this small detail can have a major impact on the overall look and vibe of your spring wedding. 
You can bring spring inside your wedding by tying freshly trimmed rosemary sprigs to tags or cards using twine or ribbon. By displaying them on each guest's plate or napkin, you'll add an elegant and aromatic touch to your table setting. Guests can even take them home as wedding favors!
Bonus Ideas
1. Flower-themed Invitation Cards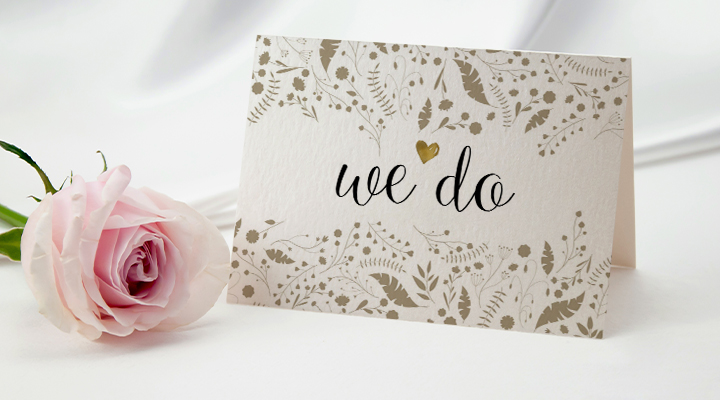 Embrace flower-power and give your guests a little sneak peek into your spring wedding décor with a floral-focused invitation card. Whether you choose to add wispy leaves to the borders, bold blush petals in the corners, or an abundance of amaryllis sprinkled throughout, establish the light and airy tone for your big day. 
2. Tell Your Love Story with a Wedding Photo Wall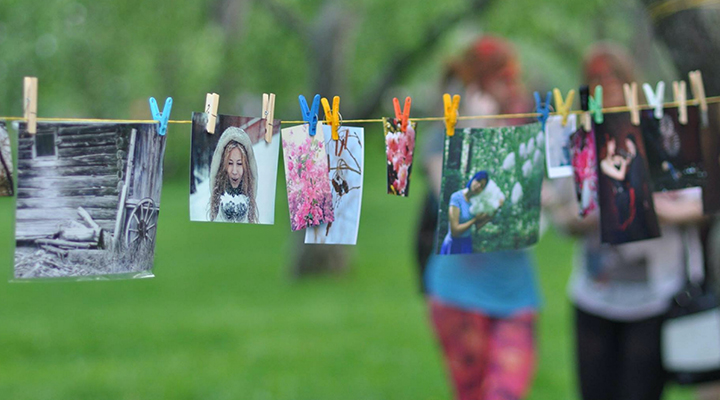 If you want to make your special day even more personal, you can create a photo wall for a charming display of your favorite couple pictures, from romantic dates to candid moments.  Using twine and clips, you can effortlessly create a photo wall that exudes personality. For a more whimsical touch, incorporate some blooms into the eye-catching arrangement. 
We hope our spring wedding ideas have given you some inspiration for your big day. Happy planning!