Gifts to Give Thanks For
Thanksgiving is a time for gratitude, family, friends, and usually too much pie. It is the start of a season filled with cheer and reminders of how much you truly value the people in your life. While this beloved holiday is not often associated with gift-giving, personalized Thanksgiving gifts can make a special holiday even more meaningful.
With our easy-to-use templates, creating fun, memorable Thanksgiving gifts will take less time than trying to find your long-lost stuffing recipe. From wizard pillows for the fantasy lovers in your life to flip flops featuring your favorite photo from your vacation, personalized Thanksgiving gifts offer a unique way to kick-off the holiday and gift-giving season.
---
Planes, Trains, and Automobiles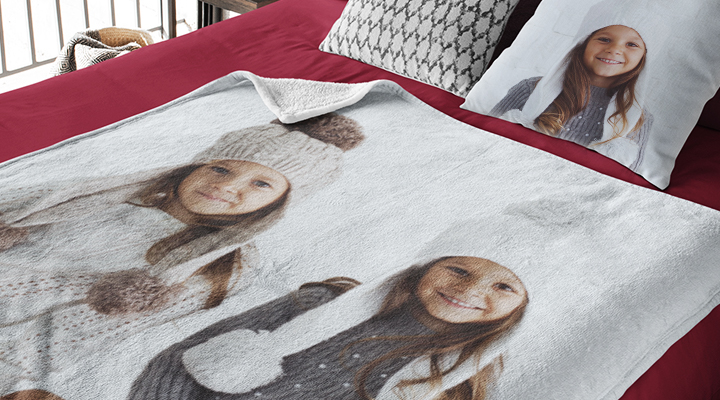 For many of us, our family and friends are spread out across the country, and possibly across the world. Some of our Thanksgiving guests travel for hours, or even days, to spend time with us, share meals, and make memories that sustain us all year.
What better way to show your gratitude and appreciation for all that our guests go through to share Thanksgiving with us than with a personalized Thanksgiving gift? Your parents might brave airports, crowded flights, and public transportation nightmares to make it to your Thanksgiving table. So why not surprise them with a custom blanket featuring photos of you and their grandkids? This Thanksgiving gift will not only warm their hearts, but it will keep them warm on the flight home and give them a way to have their family around them all year long.
---
Far Apart, But Still Together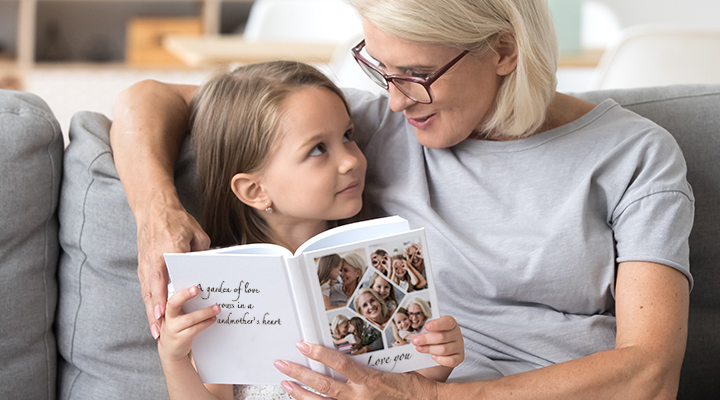 Sometimes, as much as we want to be with our friends and family, life gets in the way and we simply can't be together. While video calls and messages can help us feel connected, even when we are far apart, personalized Thanksgiving gifts add a personal touch.
If you have a college student in your life who is spending their first Thanksgiving away from home, a custom puzzle featuring some of your family photos may soften the blow of missing out on that homemade feast. Is one of your loved ones in the military or stationed far from home? A photobook with all of their favorite people and memories is a great way to make the holiday season brighter and merrier. Personalized Thanksgiving gifts offer the perfect way to bridge the distance between you and the people who matter most.
---
Socially Distant Holidays
Let's face it, masks will probably be a part of our lives for longer than we would like. While they can be cumbersome and impersonal, the holidays are the perfect excuse to create a memorable Thanksgiving gift. Start by designing a face mask using your favorite photos and images.
If you have a large family, why not create a tradition of making masks with last year's Thanksgiving photo on them? Over the years, you will end up with a great collection of face masks with photos that you will treasure for generations to come. Meanwhile, are there a lot of little ones gathered around your Thanksgiving table? A princess or superhero face mask would be a great surprise to start the evening.
---
Personalized Thanksgiving Cards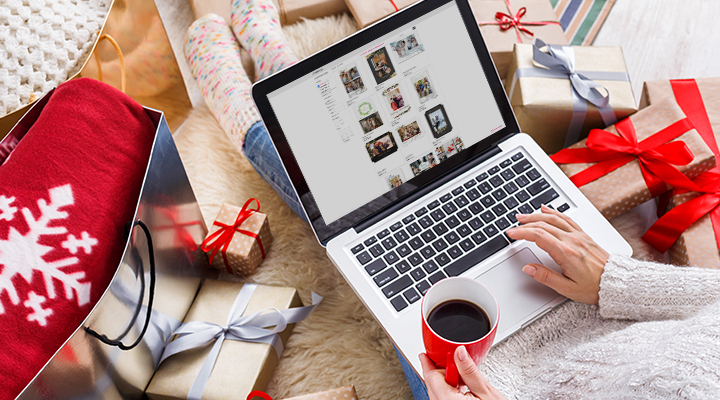 While December gets most of the holiday card glory, November is the perfect month for sending personalized Thanksgiving cards. Think of the benefits. Your friends and family will receive your cards before the holiday rush, ensuring prime fridge or windowsill position.
As an added bonus, with custom Thanksgiving cards, you can create your own unique cards using your favorite photos and images. You can design heartfelt cards made with images of your friends and family and create nostalgic cards using childhood photos. You can even make fun, lighthearted cards featuring those coveted images of your dog asleep in front of last year's leftovers.
---
Pets Deserve Thanksgiving Joy, Too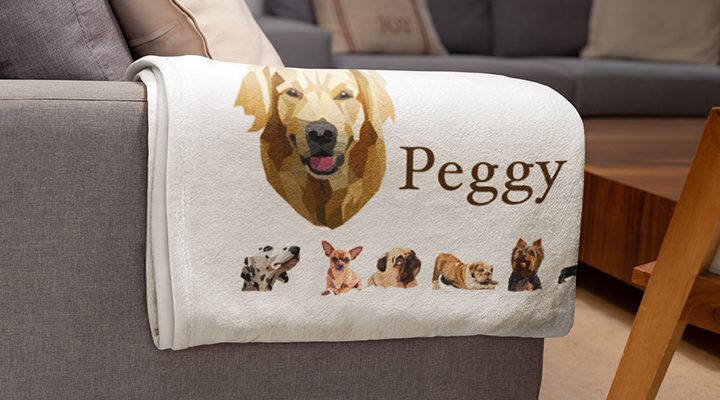 For humans, Thanksgiving brings delicious food and much needed time with friends and family. For our beloved pets, Thanksgiving often involves waiting under the table, hoping for a dropped drumstick or misplaced potato slice.
Many of us include our pets on the list of things we are most thankful for, so don't they deserve some Thanksgiving love of their own? With a personalized Thanksgiving gift for your pets, you can make Thanksgiving a special day for all of the beloved pets in your life. From dog blankets featuring a photo of your dog's favorite toy to cat blankets covered in images of kittens, we have everything you need to surprise your favorite four-legged friends this November.
---
Gifts From the Heart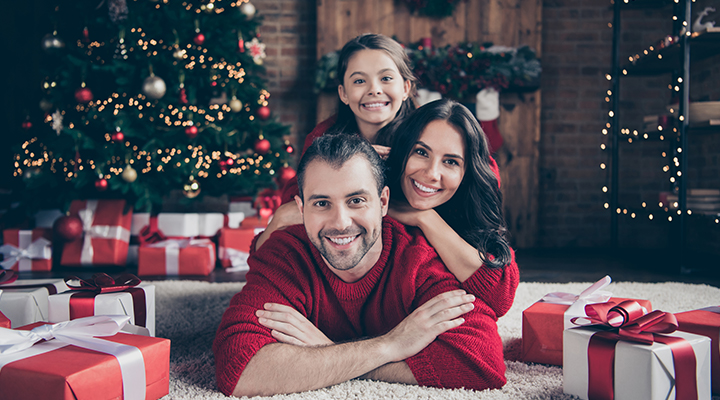 Photographs tell our stories and help us remember the love and joy that we have in our lives. It's only fitting that on Thanksgiving–a day when gratitude takes center stage–we use photographs to create personalized Thanksgiving gifts and cards. Whether you're creating a fleece blanket for your cousin who's always cold or a mug for your coffee-loving best friend, Thanksgiving gifts are a thoughtful way to let the people in your life know how much you care.
While the way that we connect this year may look and feel brand new, the indescribable feeling of being surrounded by friends and family–whether that is on a screen or around a table–remains the same. Honor the goodness and joy in your life with Thanksgiving gifts that bring everyone back to the connections and people that make this holiday so special.