Personalized Christmas Gifts for Him in 2020
Ah, the holidays: family, food, and the crushing pressure of finding the perfect gift for everyone. Christmas is the time when our gift-giving abilities are meant to shine. It doesn't matter if you're shopping for your dad, boyfriend, or husband of 40 years; finding the ideal gift for the men in your life can sometimes feel like an uphill battle. At Printerpix, we are here to help with our customized gift recommendations.
Our personalized Christmas gifts for men will take your gift-giving up a notch. From mugs and blankets to backpacks and facemasks, some things are simply better when you personalize them.
Take a sip of some eggnog, turn on your favorite holiday movie, and let us help you blow your holiday gift-giving out of the water.
What to Get Him for Christmas in 2020: Eight Christmas Gifts for Him
Whether you're holiday shopping for your best friend or nephew, finding a unique Christmas gift for him isn't always easy. It can be tricky to find a gift to wow the "thanks, but I don't need anything" or the "sports are my personal style" man in your life. Lucky for you, at Printerpix, we love a good challenge.
To help you figure out your 2020 Christmas gifts for him, we've created a handy gift guide filled with some great gift ideas for guys.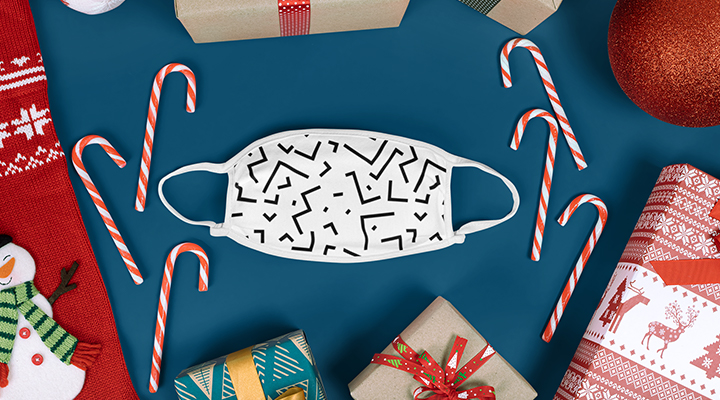 Face Masks: In the year 2020, we've become more familiar with facemasks than ever before. From subways to restaurants, face masks are everywhere. They are the new accessory we didn't realize we needed. While they have major public health benefits, face masks can be a boring accessory–until now. With Printerpix, you can gift your male friends and family with personalized face masks outfitted with their favorite photos and images. If your husband has a prized photo of him and his favorite quarterback, how about making him a facemask featuring this ultimate claim to fame? He'll love showing off this moment to everyone he comes into (safe) contact with. The possibilities are endless.
Puzzles: Puzzles have been around for a long time, but months of quarantine and work from home mandates have highlighted their value. If your brother or cousin has recently acquired a love of puzzles, he would probably enjoy one featuring his favorite images. From photos of him with his pets to pictures of family and friends, personalized puzzles provide hours of entertainment with the added benefit of seeing familiar faces or favorite memories once you finish.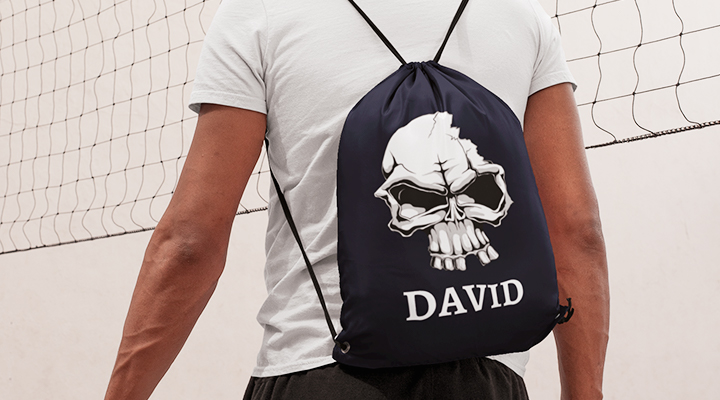 Drawstring Backpacks: Do you know some exercise-obsessed men? We all do. If your partner, son, dad, or even good friend is constantly forgetting his keys or phone at the gym, a nice personalized drawstring backpack is a unique Christmas gift for him that is sure to impress. Did your dad recently lose some weight from all of the weights he's been lifting at the gym? A drawstring backpack featuring a before and after photo seems like a great way to keep the motivation flowing while giving him a practical way to carry his essential items to his daily workouts.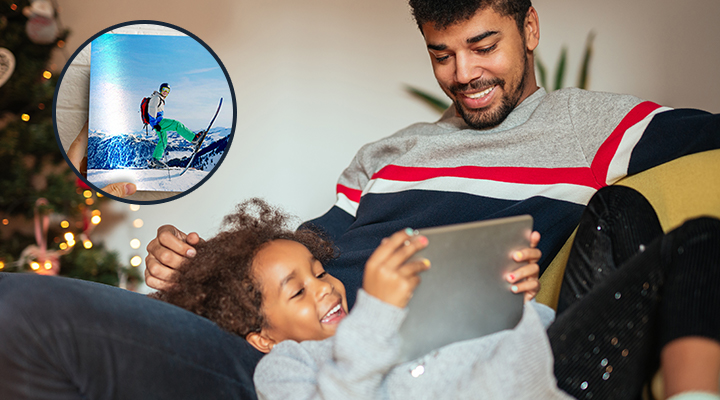 Metal Photos: If you know a photo-obsessed guy, metal photos are the perfect Christmas gift idea for him, which allows him to transfer his favorite photos from his phone to his dining room. Did your son recently return from a hiking trip with stunning nature shots? Metal photos will bring those shots of the Grand Canyon to life while adding style and sentimentality to any room in the house. Meanwhile, did you and your husband take an amazing honeymoon selfie that you both wish lived in the nonvirtual world? Two words: metal photo. While paper gets most of the photo glory, metal offers a great backdrop for your favorite images and brings your best online photos to life.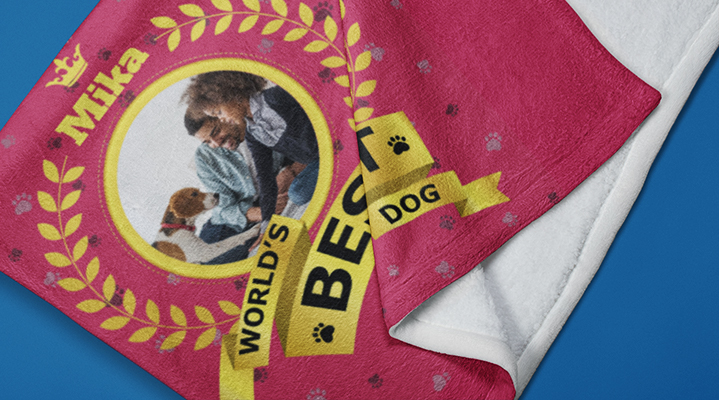 Pet Blankets: Do the guys you know love their pets? If so, we have the perfect gift idea: personalized pet blankets. Create a blanket for your boyfriend's dog from the picture you took when he first brought him home. Or you make a cat blanket featuring that image of your brother's kitten hilariously stuck in the window blinds. Pet blankets provide a special way to really wow male pet-lovers this holiday season.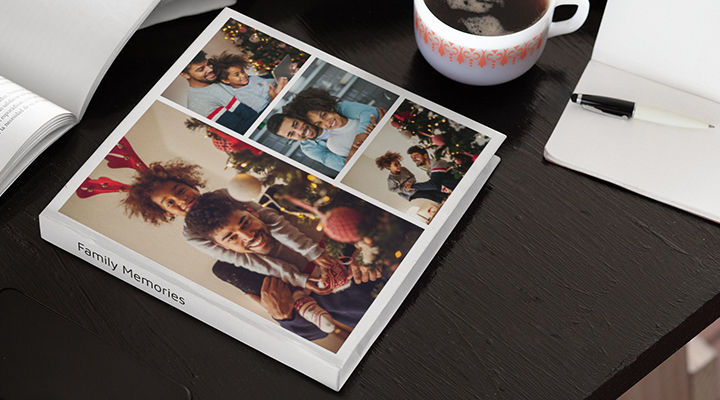 Photo Albums: A photo album always makes for a classic, sentimental, and thoughtful gift. Photo albums have long been treasured parts of our lives. This holiday season, why don't you gift the men in your life with a collection of memories and images that remind them of how loved they are? Did you recently get married? How about creating an album of pre-wedding memories to remind your new husband of the joy and laughter that got you to this point? Is your son graduating this year? An album documenting his progression from kindergartener to high school is a great way to connect him to his past and make him excited for his future.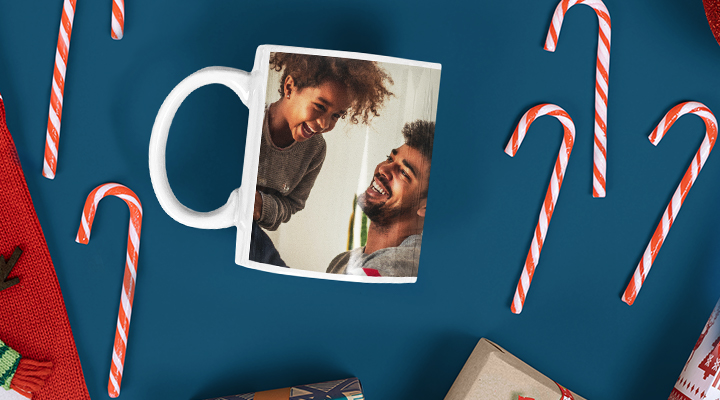 Coffee Mugs: Who doesn't love a good cup o' Joe in the morning? Or in the afternoon? Or all day? If you know some coffee-loving men, a personalized coffee mug is a great Christmas gift idea for him. Photo mugs turn coffee time into an opportunity to connect with images of the friends, family, and memories that make him happiest. While caffeine can be a gift within itself, personalized mugs enhance the whole coffee experience.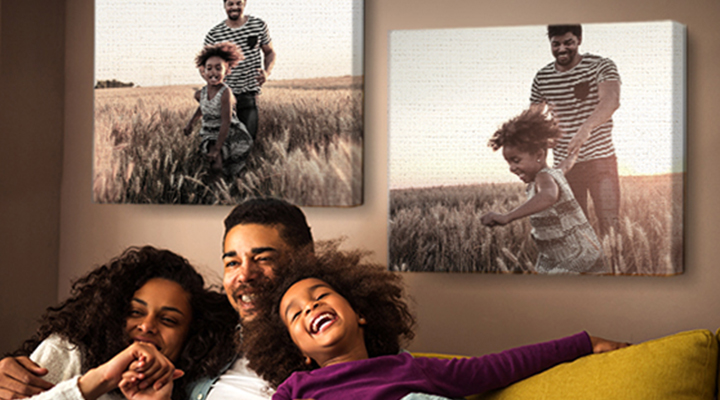 Photo Canvas: Some images are iconic and deserve to stand out. Forget movie posters and album covers: print some pop-culture on a canvas for the guy in your life! Looking for something more sentimental? Create a canvas for grandad with all the grandkids on so that he can be reminded of their smile whenever he likes.
Shop for Personalized Gifts at Printerpix for Christmas This Year
Finding the perfect Christmas gifts for him can turn you from Santa-in-training to a Grinch-loving grump real fast, but don't let it. With Printerpix, you can find hundreds of personalized gifts to impress the guys in your life. Check out our website and our easy-to-use templates to create unique, customized gifts that will be treasured (and talked about) for years to come. The only risk? You may set the gift-giving bar high for next Christmas!