Summer is here and if you are stuck at home, you may want a nice outdoor space to unwind and have a breather from the hustle and bustle of everyday life.
Whether you already have a space outdoors or you are planning to dedicate a space in your backyard, a wonderfully decorated outdoor space can add to your homelife.
Yard, patio, porch or conservatory – let's get decorating!
---
Make it cozy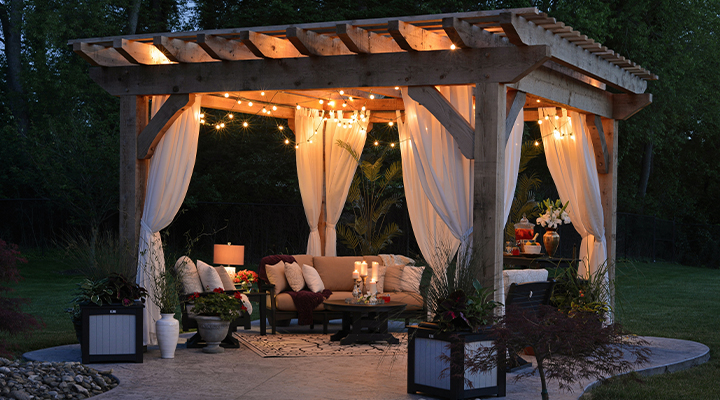 Have an outdoor bench? You can make it look more comfortable by adding a seat padding and cushions, add a little side table to place your drinks and reading material on.
If you want to go the extra mile, look into a bistro set.

If you have a shaded outdoor space or conservatory, buy a modern outdoor rug for an extra cozy and welcoming feel. Place under your table and by your seating.

Consider a canopy or parasol, if your space is unshaded, above your main table/seating area so when it does suddenly rain, you won't be caught off guard. 
Finish up by adding lighting – floor lanterns, hang a large lantern or a group of fairy lights.
---
Have some personality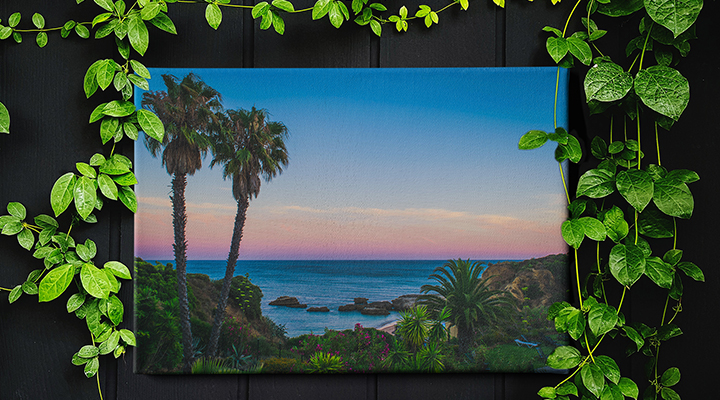 Add a little more personality to your outdoor space – add your favorite personalized cushions and blankets on your outdoor seats. Put up cool metal prints or canvas up on the walls with motivational messages or your favorite vacation / exotic location.
If you have railings, hang fairy lights or cute custom ornaments. On your tables, decorate with a floral centerpiece and ready with custom coasters. Be considerate of the colors you are using – be it monotone with a splash of color, or bright and vibrant . Add something metallic for that hint of modern class.
---
Add some life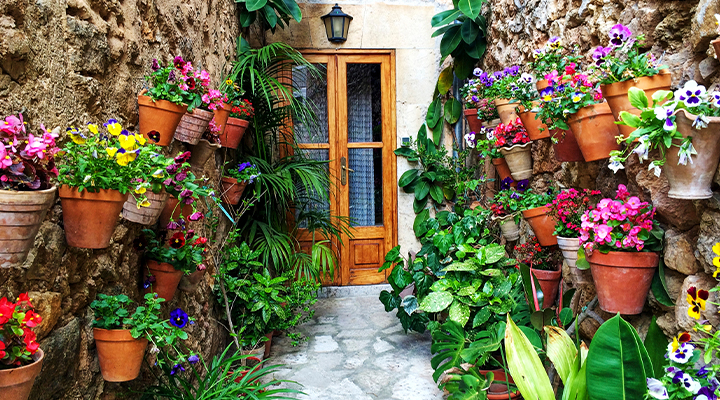 Nothing adds more life to your space and improves your mood than plants. Drooping and leafy or a pop of color with flowers such as clematis and Mandevilla. Even fruits like calamondin orange, strawberries and nectarines can add a touch of vitality to the area.
---
Base and Colors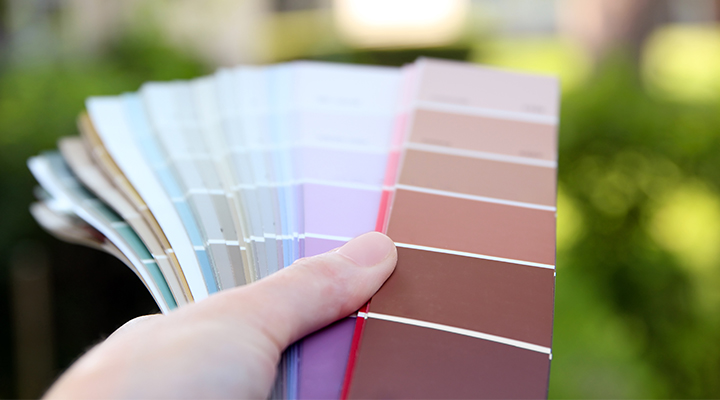 From your furniture to the color of your potted plants – these are the things you may want to consider if you are conscious about the colors of your outdoor space. Want to have an outdoor place that looks inviting, makes you calm and relaxed upon sight? Then colors is the place to start – create a moodboard of the colors you want and work from there.
The wall that your outdoor space may be set against plays like a canvas that brings everything together. What color it is can really change the overall mood, consider painting it or adding wooden slats for that rustic feel.
---
How much of your outdoor space you want to create and change is up to you, your time and your budget. Always think of comfort first and take your time to add touches after.