Top 5 Home Décor Ideas for 2022
With a new year, we want a new us – working out at the gym, eating healthier, reading more books, completing outstanding projects or starting new ones.
But to get you completely in the mood and motivated, why not start with the home.
Here are some easy tips on how to refresh your home without too much effort (and money!) this winter season.
Living room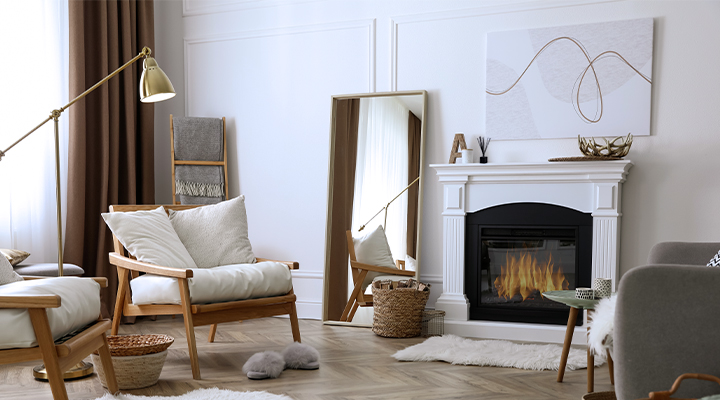 If you're lucky enough to have a fireplace with a mantel, this is the place where you can really unleash your creativity and show your personality. Use a family portrait or a quote printed on a canvas as a focal point, it will set the mood for the rest of the room. Add other decorative accents such as a vase with dried hydrangeas and/or white pillar candles.
No fireplace mantel? Why not decorate your coffee table instead, replacing canvas with a stone slate or stacked books/magazines.
For your couch – Add a cozy knit blanket and matching cushions in a warm pastel winter color scheme.
Bedroom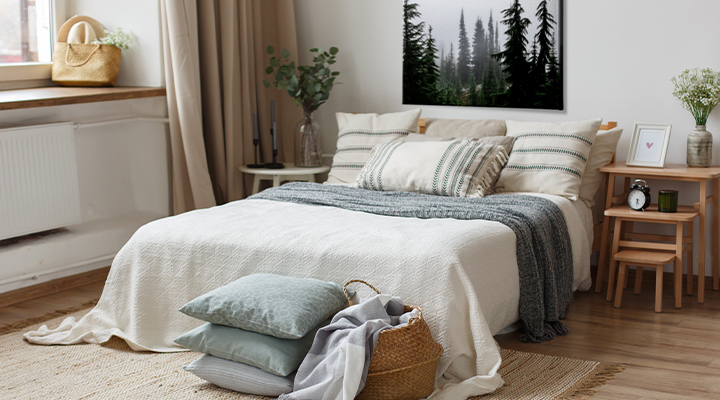 This space needs to be a place of rest and recharge, so fill it with a plush chair or sofa, cushions (as many as you want), and fluffy sherpa blankets. Accent with a rug, books, chunky knits, faux fur materials and a floral plant. If you want to feel more inspired, have some relaxing or inspiring framed pictures on your walls and shelves.
Be mindful and use a pale warm color palette. Calming colors to help soothe and relax.
Study/Workspace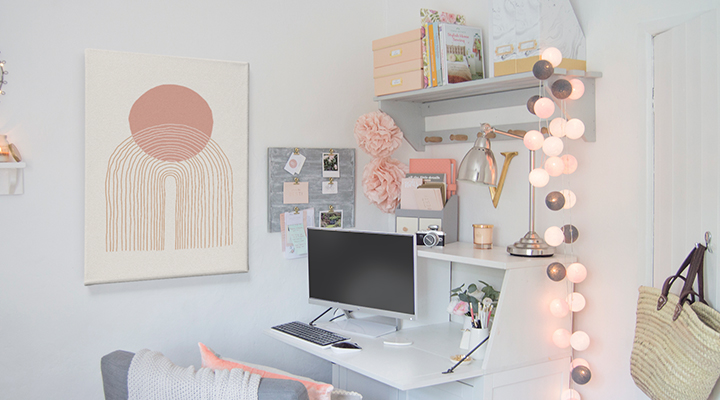 If you're working from home, your workspace may be the place, besides your bedroom, where you spend most of your time. Redecorating can help reinvigorate and boost your mood positively.
Clear up and organize your desk before starting. The less clutter the better. Add a small potted plant to add a touch of life and color.
Have yourself a comfortable swivel chair or layer your existing office chair with a thick cosy blanket or add cushions. Put down a rug to frame your workspace.
For your walls, add framed photos or a corkboard filled with pictures and scrap notes for inspiration and personality.
Dining Room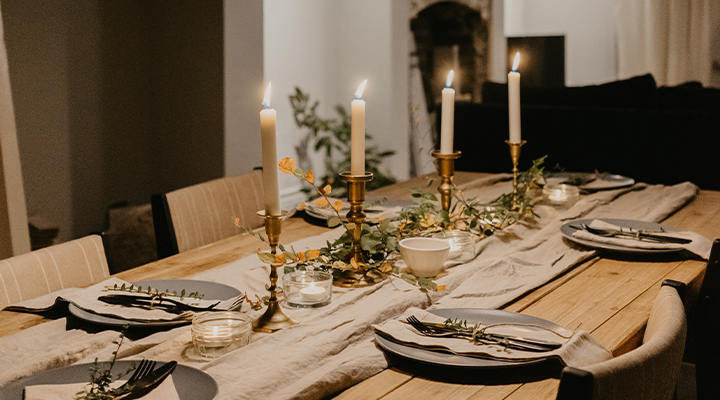 To help cozy up your dining experience, dress up your dining table with a stylish runner, matching placemats and coasters. Decorate the center with winter flowers, pillar candles and pinecones in mason jars.
In trend for 2022, change up your lighting with a large pendant light made of eco-friendly cork, seagrass or rattan for a calming rustic feel.
Consider adding plants into the room to add some freshness and life. Hang them up to make use of free space and corners.
On walls, framed photos of family or children's drawings. If you're not keen on photos and pictures, a vintage clock or one large chalkboard can add a lot of fun and practicality.
Hallway and Staircase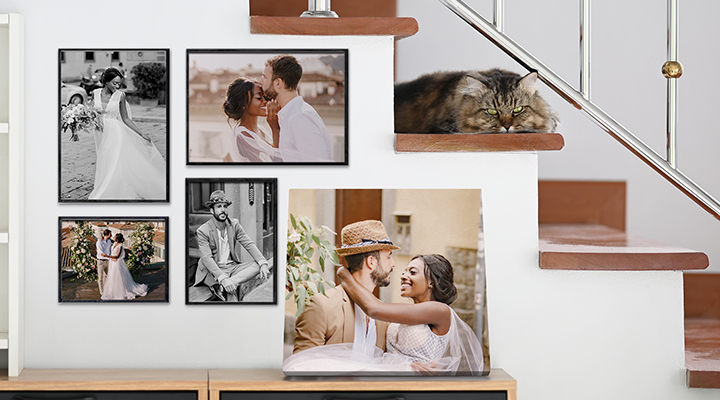 If your staircase and hallway walls are vacant spaces, class it up by adding a gallery of framed photos or art pieces to make that short journey to rooms a little less desolate.
For a hallway, add a long runner from your front door. Not only would it make for a nice welcome carpet and a first impression for visitors, but would also provide longevity to your flooring.
If you want to add a little more to your hallway, consider a console table for extra storage and decorating space. Decorate it with plants or flowers, printed pictures, stacked books or a lamp. Place above, a large mirror or a print with a motivation message on it to make it a strong centerpiece.
Home Sweet Home
Your home should be your happy place. These easy tips we shared with you are just a few small changes, but they can massively improve the feeling of your living space without spending a fortune. If we have inspired you to renew your home for the new year, check out our site for more home décor goods.