Honor our heroes, your loved one(s), and the freedom they so bravely fought for, with Printerpix this Memorial Day.
Memorial Day – originally known as Decoration Day – is an annual federal holiday in the US, dating back to 1868. For over a century and a half we have been afforded this day to pay our respect and celebrate our brave military personnel who have given their lives to preserve our freedoms and liberties.
This year, don't just remember, create something truly memorable.
---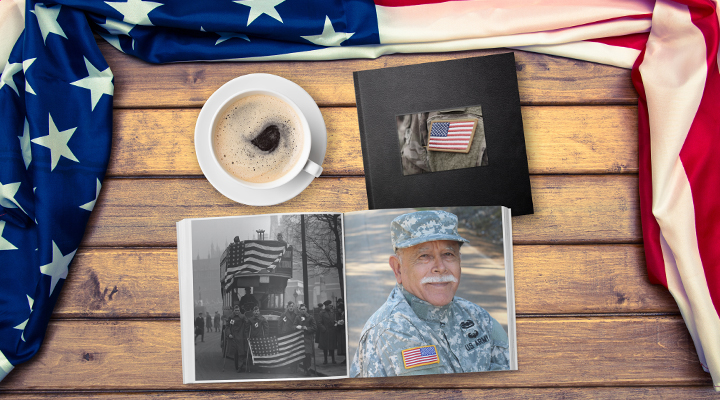 Then. Now. Forever. Immortalize your family with a Family Lineage Photo book from Printerpix.
Our troops have defended this country since the birth of its independence. Memorial Day is our chance to defend the memory of our troops from all generations that have set foot on this gracious land.
Honoring the backbone of our great nation is not reserved for a single day of the year. Venerate the pillars of your family the proper way with a keepsake that will be cherished for generations to come.
Preserve the legacy of your family for your children and grandchildren to see. With a family lineage photo book, it will be impossible for them to forget.
---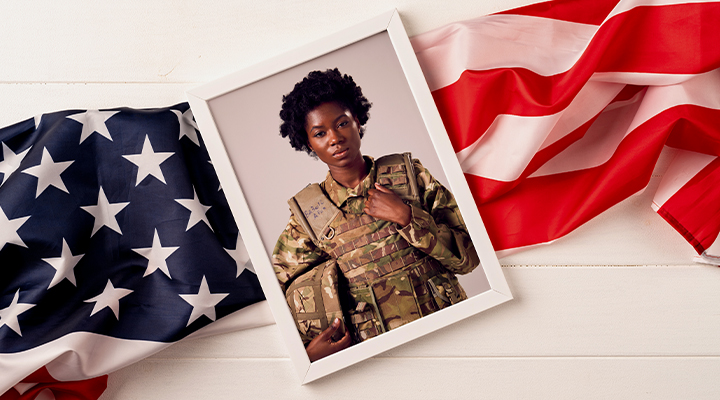 On the frontline and in the trenches, our military men and women have always been the face of our freedom.
Give your loved one(s) the pride of place they deserve with a Printerpix Framed Photo Print. Our high-quality prints allow you to honor your heroes in a manner they have so richly earned. Sophisticated and bold, display your family's military personnel with a deserving touch of class.
---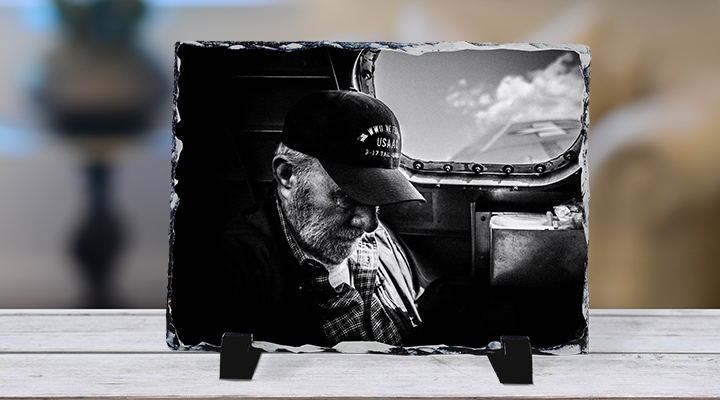 They fight for the earth on which we stand. The dirt, the rock, the land. Display our veterans on the very thing they serve to protect.
A Printerpix Photo Slate is the perfect way to illustrate the hard fought victories of our men and women in the military.
Astonish your loved ones with a unique memento that will last as long as the glory they sacrifice themselves for.
---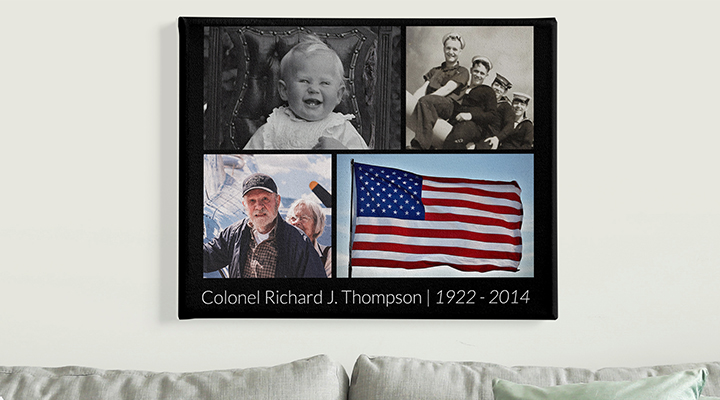 "The soldier is the Army. The soldier is also a citizen." – George S. Patton, Jr.
Show the human side of our heroes with a Printerpix Collage Canvas. Our Collage Canvases allow you to pridefully display our men and women in uniform, as well as their loving home lives. Dedicate a canvas to the entirety of your loved one's life: from service to their country, to care for their family. Our easy-to-use design tool makes it easy to capture every element of your loved one's life.
---
From General John A. Logan's initial proclamation for a 'Decoration Day', to President Lyndon B. Johnson's designation of Waterloo as Memorial Day's official birthplace, and beyond, this holiday has held federal and national importance throughout our nation's history.
Play your part this year, by creating something that truly honors our troops.