Are you racking your brain for ideas on what to do on Mother's Day?
Mother's Day is only three days away, but there's no need to panic about how to celebrate your day-one hero.
Whether Mom's a homebody or loves to go outside, there are tons of ways to have fun. If you can't physically be with your Mom on Mother's Day, don't let distance stop you – a virtual celebration can still be just as unforgettable and wonderful!
Check out our guide for some fantastic ideas on how to celebrate Mother's Day this year.
Mother's Day at Home
Mom prefers to stay in? Perfect – explore these fun and thoughtful ideas on how to celebrate Mother's Day at home.
1. Paint & Sip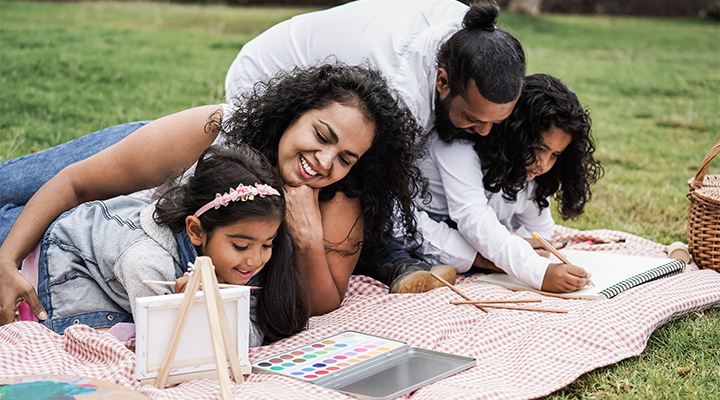 With just a few paint brushes, canvases and easels, along with a touch of imagination and her favorite beverages, spoil the lady in your life and spark some artsy fun with her. Whether she's your Mom, wife, or Grandma, get ready to see her de-stress and unwind!
2. DIY Spa Day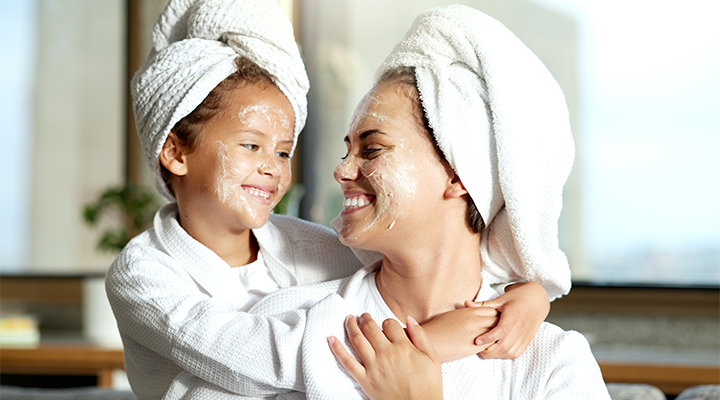 Your Mom is always on her feet, so why not give her the chance to kick back and relax? Create a zen atmosphere with some essential oils and face masks, and indulge in long overdue TLC together.
Bonus Tips
Family movie night
Cook a tasty brunch or dinner for her
Make a photo album together
Take on her to-do-list
Mother's Day Outdoors
If Mom's itching to get out this Sunday, here are some enjoyable outdoor activities to do this Mother's Day.
1. Afternoon Tea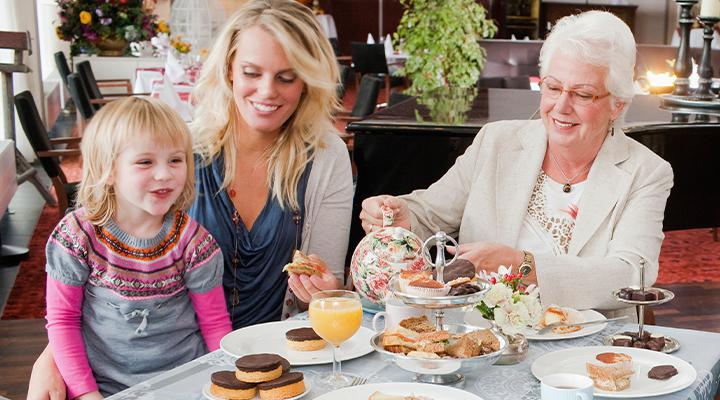 Make Mom feel extra special by taking her out for a fancy afternoon tea – complete with dainty finger sandwiches and a three tier cake stand! Delight in tasty treats and sweet desserts while spending some quality-time together.
2. Ceramic Café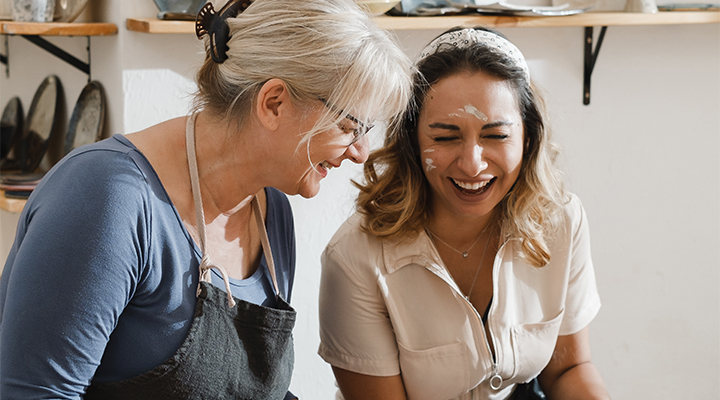 Take Mom to a ceramic café where you can roll up your sleeves and get a little messy while decorating some cool ceramic pieces together. The best part? The café takes care of the firing and glazing process, so it's totally safe and enjoyable.
Bonus Tips
Set up a scavenger hunt outdoors with a prize at the end
Plan a picnic in the park
Take a trip to the beach
A Virtual Mother's Day
Want to celebrate Mother's Day from afar? We've got you covered. Check out our ideas on how to have a wonderful virtual Mother's Day.
1. Virtual Movie Night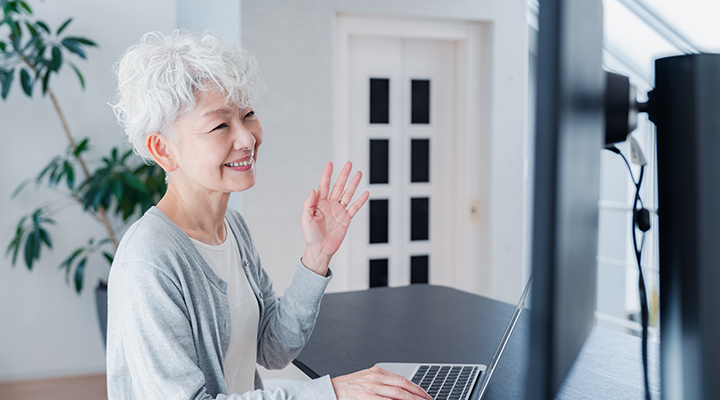 Maybe Mom is a sucker for a cheesy rom-com, or maybe she likes to see things explode on the big screen. Whatever she likes, make sure you play her favorite film and watch it in sync through your chosen platform.
2. Virtual Chocolate Testing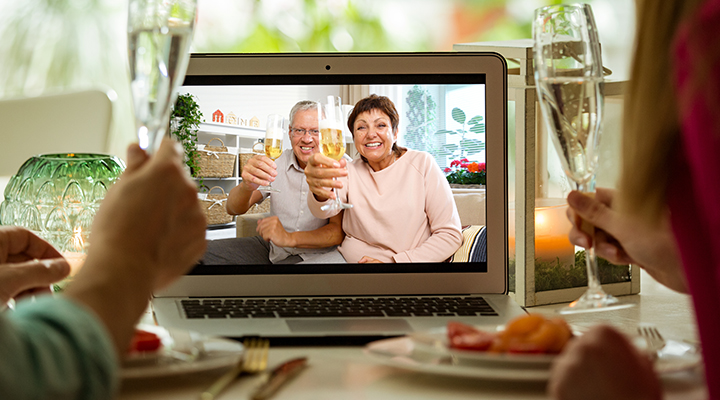 Looking for a sweet idea for Mother's Day? A virtual chocolate testing is the way to go. Treat yourselves to some delectable chocolate while sharing stories, laughing and connecting with each other. Just remember to purchase and deliver your premium selection of chocolates to Mom's doorstep before the video call!
Bonus Tips
Host a virtual brunch
Virtual bake-along
Make her a care package
Make a playlist of her favorite songs and do virtual karaoke
We hope our Mother's Day ideas inspired you. Whoever you're celebrating with this year, make it an unforgettable experience and have lots of fun!
Shop Last Minute Mother's Day Gifts >