Why should you scan old photos?
We're all guilty of keeping some of our favorite photos locked away in dusty boxes. Whether they're your old polaroid snaps, old family photos, or printed photos from the days before smartphones…these memories are important parts of your family story and deserve to be upgraded to fit with our new digital lives.
Photo prints can fade, tear or even get lost, so make sure to preserve those special memories for future family generations by transforming your old pictures into digital files.
Scanning old photos is easy, just follow this 4-step guide to digitizing your old pictures.
Step 1: Find your photos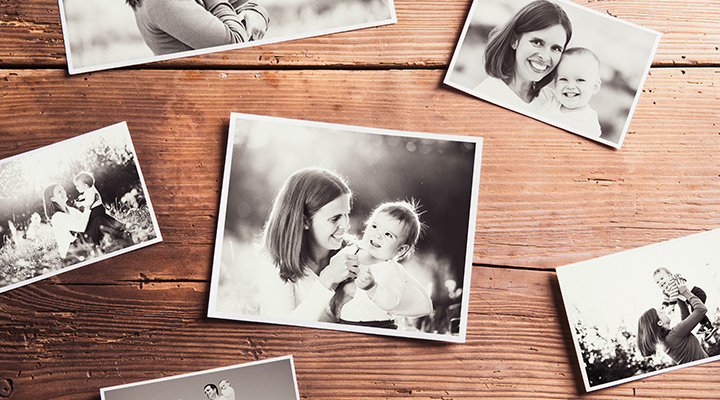 Get your collection of old family photo prints together…dig out the family album or the shoebox that stores all your precious memories and select the ones you want to scan.
Pick key events, favorite memories and photos that you and your family love.
Step 2: Scan your photos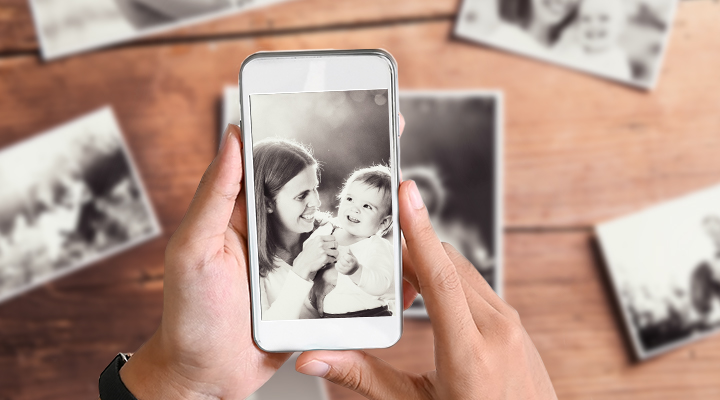 There are a few ways to scan your old photos, depending on whether you want to scan your pictures with your phone or with a scanner.
With your phone or camera, you can take a good quality picture of your prints and save the file, but a much better option is to use a smartphone scanner app, such as Google's PhotoScan.
You'll need a good quality camera, good lighting and a steady hand for this one.
We'd recommend using a scanner where possible as it's much easier and the scanned files are likely to turn out much better.
Step 3: Save and upload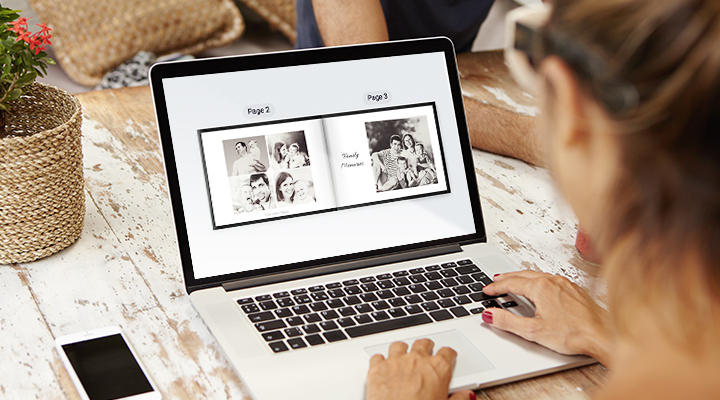 Once you've scanned your old photos, you want to make sure you save them onto your device. Alternatively, you can upload them to online storage.
Before saving the files, we recommend you sort through and organize them into albums based on date. This way, you'll be able to quickly and easily find the photos you're looking for. No more rooting through dusty boxes for hours!
Whilst converting your photo prints to digital files makes them much less likely to get lost or damaged, storing files online is not risk-free. Make sure you backup the files on the cloud or on multiple devices.
Step 4: Share, Print & Enjoy!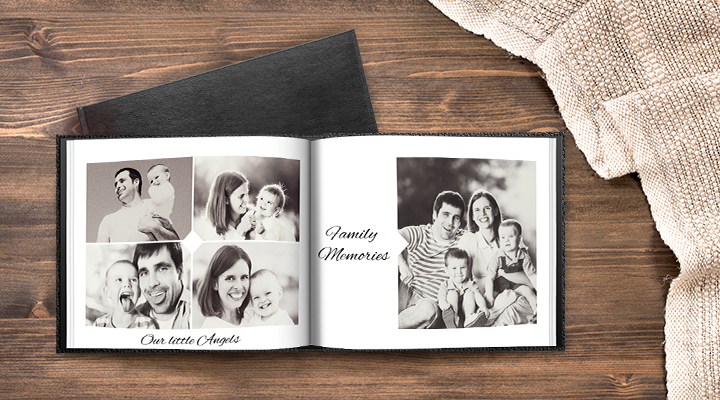 Once you've successfully scanned your old photos, it's time to reap the rewards. Having a digital copy of your old photo prints means that you can now look at them and share them in an instant! Want to share a memory with your long-distance family members? Simply send them a text or email with the photo file…it's that easy!
Another great benefit of scanning old photos is that you can now make copies and prints. Why not turn your favorite old pictures into a stunning memory keepsake? There's many options, such as a canvas print, mug, or custom photobook.
A custom photobook is 100% customisable. Upload your photos and add details like dates or the story behind the photos and print. The result is a stunning quality keepsake that will be treasured by the family for years to come. Why not make several copies of your photobook and gift it to your family members? A family memories photobook is a thoughtful and generous gift that's sure to impress.