Where did the summer go? It seems like only yesterday that summer break was ahead of us and now it's nearly time to head back to class. The start of a new semester is always an exciting time and it's easy to go overboard when getting your kids ready for the new school year.
Don't worry, here at Printerpix we've created a checklist with 6 top tips for getting the family Back-to-School ready. Check it out below!
1.) Get a photo on the first day of school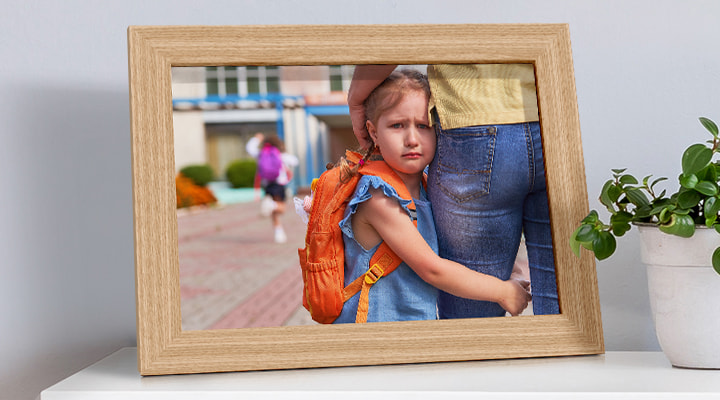 One day your little one will be all grown up and you'll wonder what happened to that little child who held your hand all the way up to the school gate. For many families, taking a photo of the first and last day of each year is a tradition and a great way of capturing how your child is growing up. Be sure to frame yours so that you can put it up on your wall or take it to work for your desk. They also make great gifts for grandparents, so be sure to get yours made in time for Christmas.
2. Practice the morning routine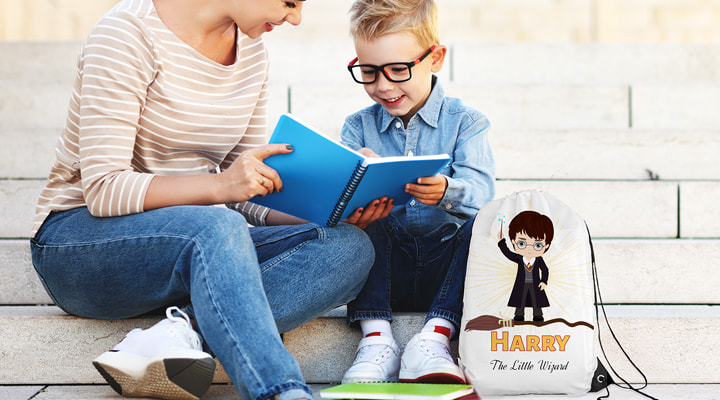 The last thing you want on the morning of the first day back is a forgotten assignment or, even worse, no lunch! Make sure to get your kid's bag packed the night before so everything is ready to go in the morning. Even better, if you have young kids, do a practice run the day before so they get used to early starts, heading for the school bus and getting breakfast. Still haven't gotten a bag for them yet? Discover our drawstring bags and customize it with a photo: your little one will find it hard to lose!
3.) Write their name on everything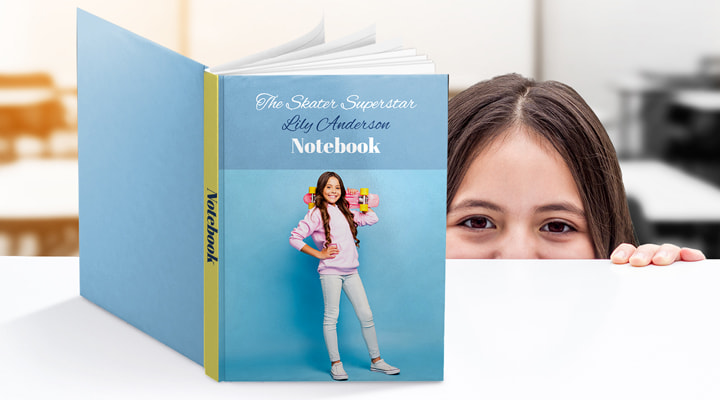 Kids lose stuff, and let's face it so do some grown-ups. We've all headed to the lost-and-found at some point to pick up that missing sweater or jacket we left on a chair. Make sure to label your kid's belongings to avoid mix-ups! If you're still buying school supplies, why not get a Printerpix customized notebook? You can get your child's name printed on the cover and even add a cool photo.
4.) Create some homemade bookmarks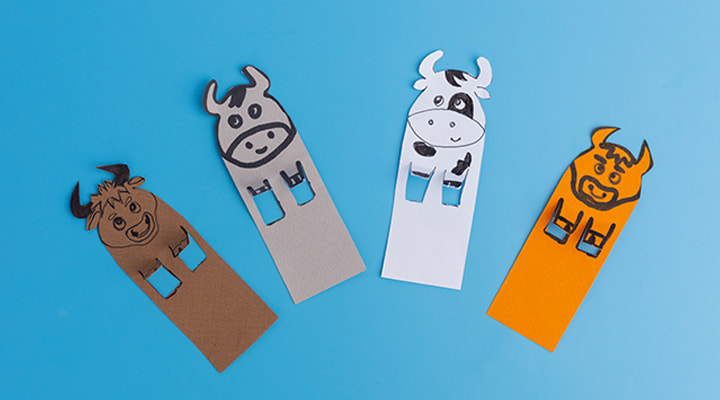 Reading is one of the most important and fun skills your little one will learn, but sometimes it can be a struggle to get them to focus. Make reading time more fun by creating some homemade bookmarks in the style of animals! All you need is some colored cardboard, scissors (Always supervise your little one) and pens or pencils. Get them to draw an animal on cardboard, then cut it out, making sure to cut around the paws and fold them so they can be used to mark the page. Check out this article for more info.
5.) Help them to stay hydrated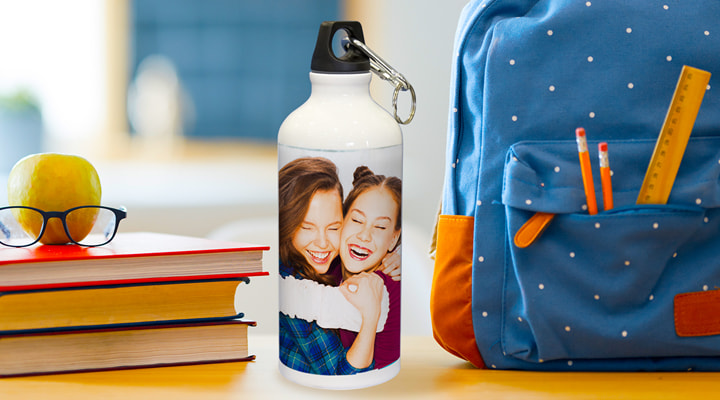 It's important that your kids drink water throughout the day to stay hydrated. Dehydration can cause loss of focus and tiredness, so make sure to get them a water bottle for class! Get them a customized photo bottle and they'll never lose it again…especially not if it has a picture of the family dog on it! 
Our photo bottles are made of aluminum and hold 21oz of water. This is also a great opportunity to teach your kids about sustainability, using the reusable bottle as an example!
6.) Get them ready for show-and-tell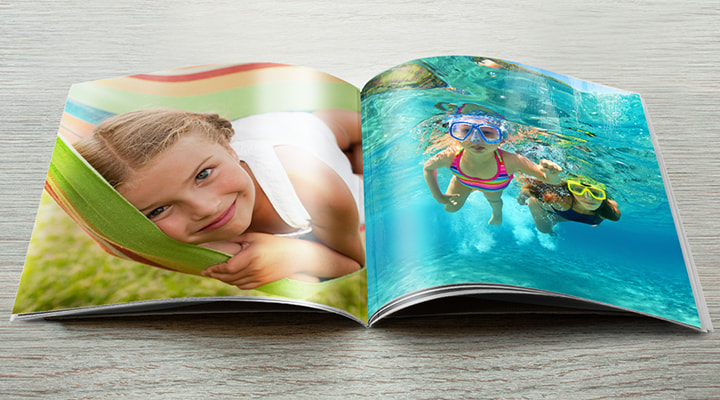 When your teacher asks your little one what they did over the summer vacation, make sure to give them some photos so they can show their classmates! The best way to do this is with a vacation photobook, and our softcover photobooks have a real storybook feel for them and are therefore great for kids. They could even show the whole class at show-and-tell!
However old your little one is, we hope that this guide has helped you to get them ready for the new school year! Check out our full Back-to-School range here!