Stumped for ideas on how to display works of art in your home? Have a collection of admired art prints stored away in your camera roll? Well, don't worry, because there are many inspiring ways to display those masterpieces that go beyond the traditional gallery wall (think canvas prints, framed canvas prints, and photo tiles). We've rounded up 5 solutions for every empty space in your home. 
1. Photo Coasters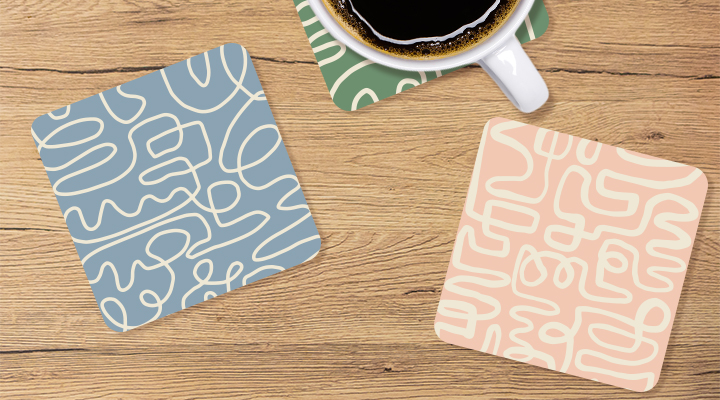 Brighten up any coffee table with your favorite piece of artwork on high-quality photo coasters. Whether it's a watercolor painting from an artist you love or a modern minimalist line drawing you've created, photo coasters are a delightful way to showcase art while serving a practical purpose. Not only do they protect your surfaces, but they also become fun conversation starters! 
2. Photo Mugs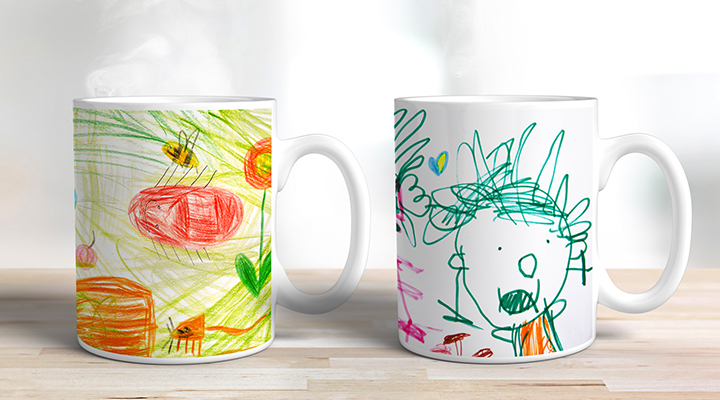 We all have that favorite mug we reach for every morning. Why not turn it into a canvas for the kids' drawings ? Printing their masterpieces – so many to choose from –  on a photo mug is an adorable way to cherish their creations. Every time you take a sip, you'll be reminded of your little ones. And don't forget to surprise the little ones with their very own art-adorned magic mugs for extra fun during mealtime! They'll love seeing their drawings appear on the mug when it's filled with their favorite hot beverage. 
3. Metal Prints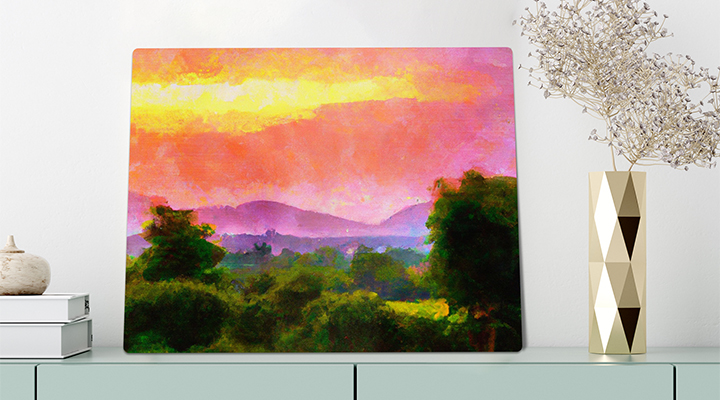 If you're craving a more contemporary and fresh display option, go for metal photo prints. The vibrant colors and sleek finish of these prints will make your chosen artwork pop with an avant-garde charm. Now here's a pro tip: explore the world of AI-generated art for truly one-of-a-kind home décor that will leave your guests in awe. Plus, with their durability and resistance to fading, these prints can beautify both indoor and outdoor spaces.
4. Custom Puzzles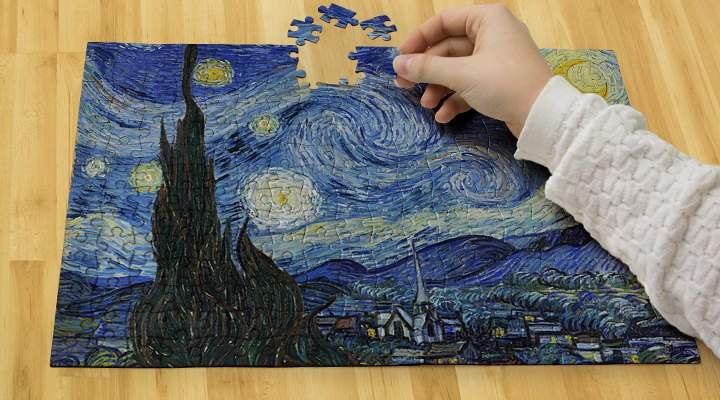 Custom photo puzzles are a wonderful way to display art in your home. Whether it's Van Gogh's Starry Night or Michelangelo's Sistine Chapel Ceiling, see the intricate brushstrokes piece by piece. Once completed, you could turn your coffee table into a mini art exhibit by adding a glass top to preserve your masterpiece! And when family game nights come around, these puzzles are the perfect way to add an artistic twist to your quality time.
5. Photo Slates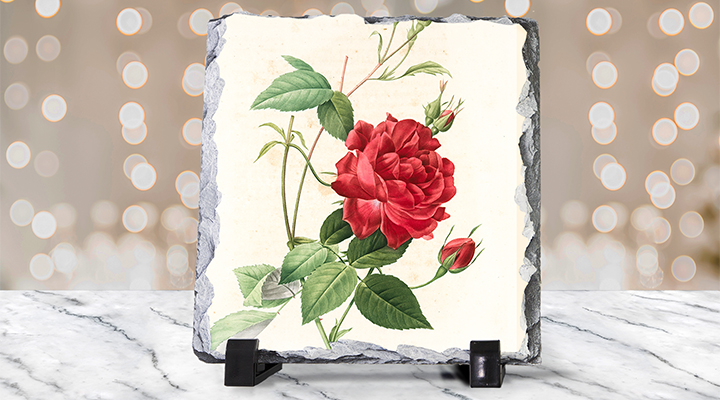 Add a splash of greenery to your home gallery with photo slates. These beautifully crafted pieces of rock or stone serve as a captivating backdrop for nature-themed artwork, creating a timeless rustic appeal. The texture and irregularities of the slate enhance the visual impact of your art, making each piece truly one-of-a-kind.
 With 5 stunning ways to display art in your home, we're sure you'll have a blast transforming your humble abode. Happy designing!