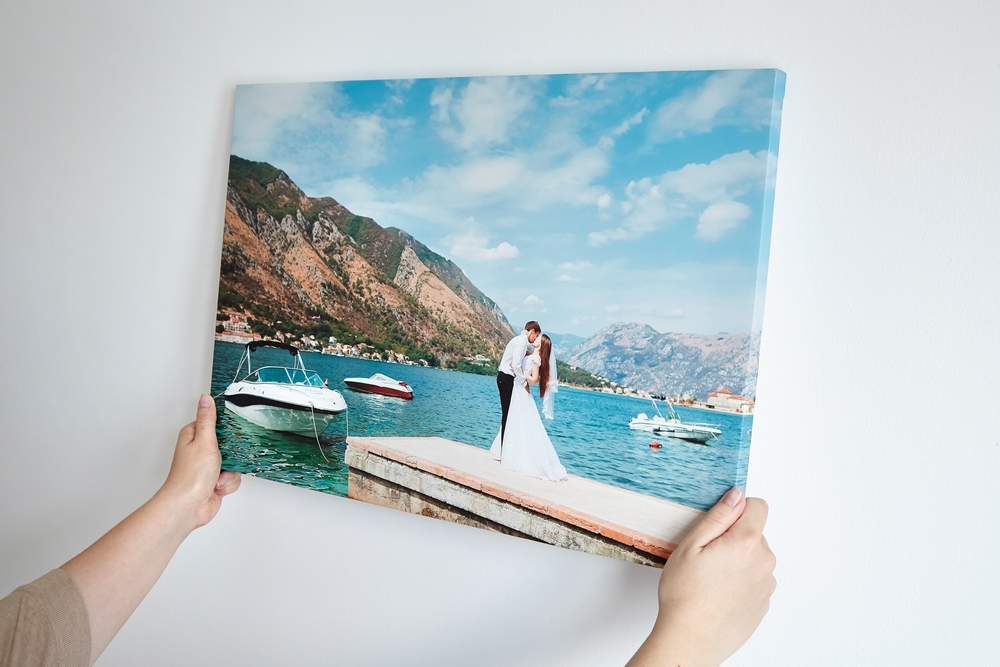 Looking to spice up your home with the best wall art? Whether it's a photo from your solo backpacking trip last year or your favorite childhood memories, turning them into high-quality, beautifully printed canvases is easy and fun. In this guide, we'll take you through the step-by-step process of creating custom canvas prints online, from choosing the right size and canvas type to selecting the perfect design and adding personal touches.
1. Choose a Size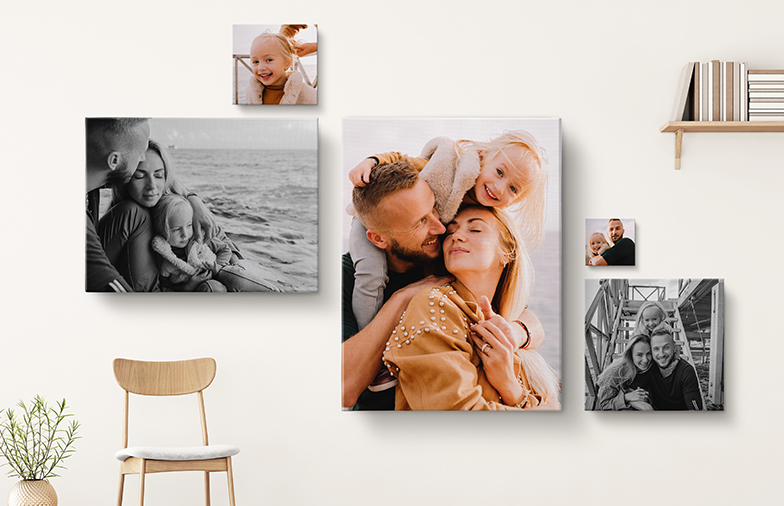 The key here is to make sure your custom canvas print complements the room it's in. As a general rule of thumb, larger is often better when it comes to canvas prints. Small canvases may not fill a big space, while a large canvas print can make for an eye-catching centerpiece.
However, if want to create smaller canvas prints, don't worry! You can display them in a smaller area or cluster them together to create a captivating gallery wall.
Don't forget about orientation, too. When it comes to a narrow wall, a portrait canvas print is a perfect fit, while a landscape canvas print looks great over any couch or bed.
2. Select a Canvas Type
Once you've decided on the size of your canvas print, it's time to choose the type of canvas that best suits your style and décor. Here are some options to consider:
Single-Piece Canvas Prints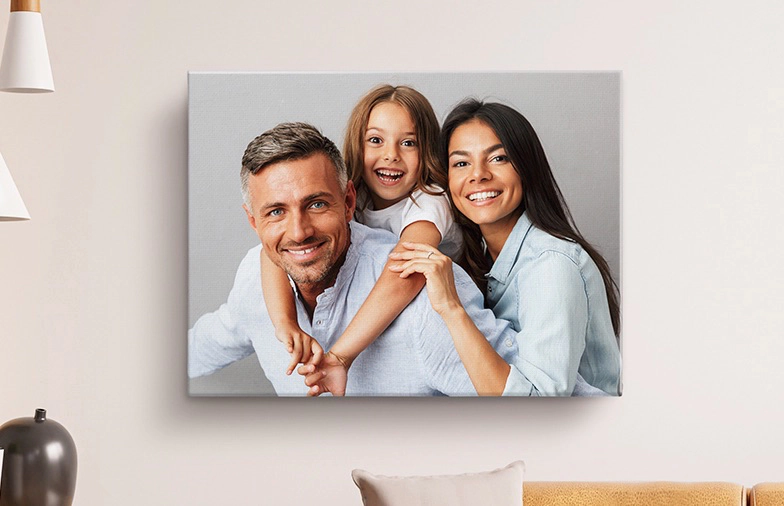 A single-piece canvas print is the go-to choice when you want to shine a spotlight on that one special picture – a beloved family portrait or a breath-taking landscape that made you say "wow", for example.
Framed Canvas Prints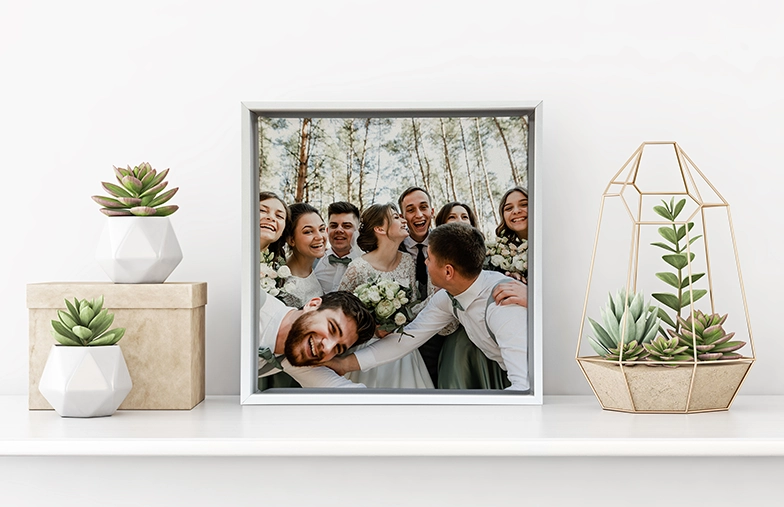 The frame gives your custom canvas print an extra dimension, creating a gorgeous "floating" effect that makes your photo look even better. Framed canvas prints are perfect for creating a modern, minimalist look.
Collage Canvas Prints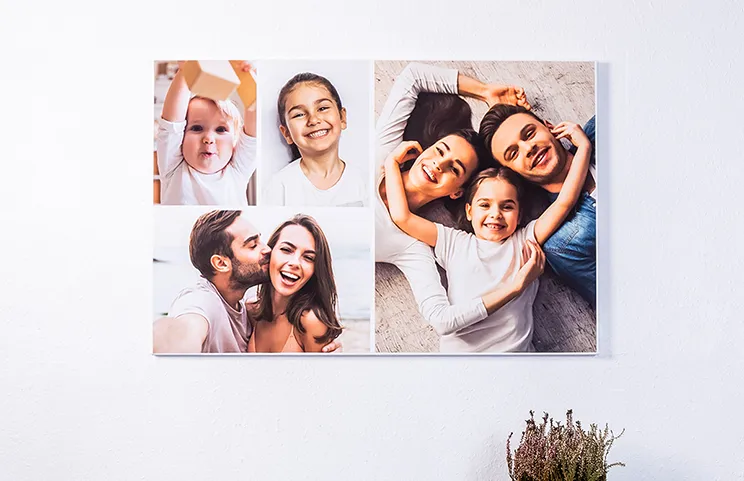 If you have a lot of photos that mean something special to you, then collage canvas prints are the perfect way to display them all at once. Some of our custom designs can accommodate over 20 images!
Multi-Panel Canvas Prints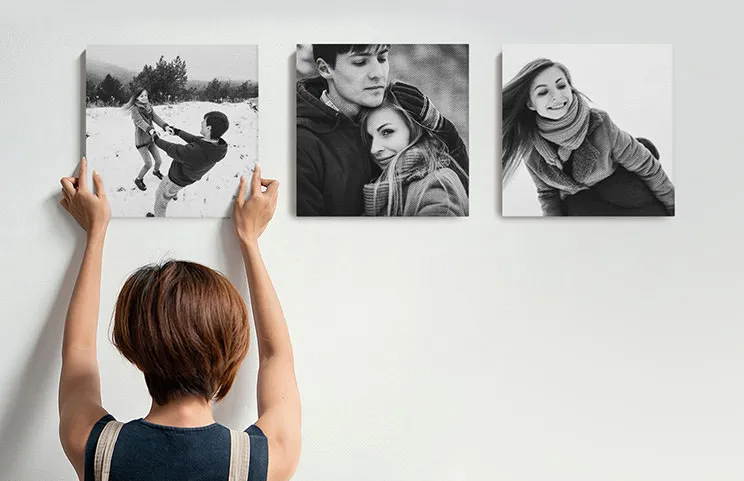 Creating a gallery wall? You can choose from a variety of sizes and layouts to create cohesive, stylish multi-panel wall art. Canvas panels are also great if you want to tell a story with your pictures!
3. Select a Design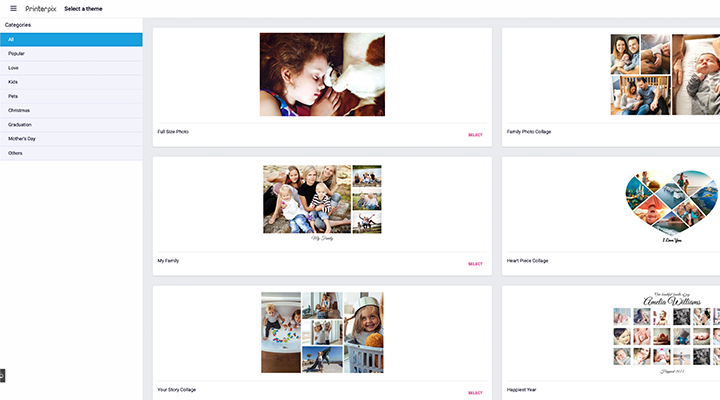 When selecting a template, consider the overall theme and mood you want to convey with your canvas print. It's also important to consider how your photos will look on your custom canvas prints. For example, if you're featuring a Christmas family photo, why not go for a festive design dotted with tiny snowflakes?
4. Upload Your Photos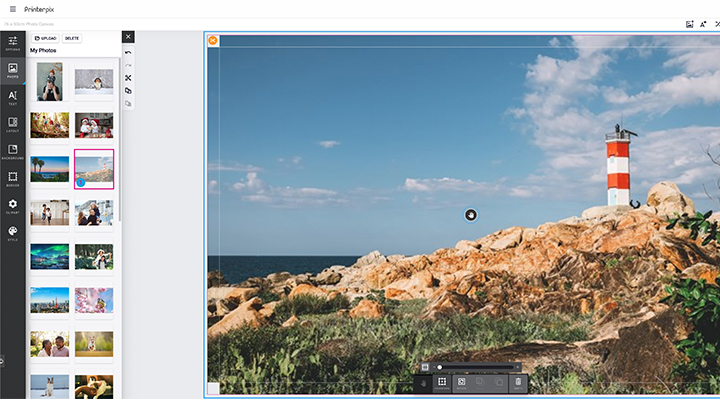 Click the upload button and upload photos directly from your computer or choose to access photos from your mobile device or social media accounts. Once you've uploaded your pictures, you can arrange them in a way that tells your story best – such as chronologically or thematically.
If you don't have your own photos to use, no sweat! You can easily find high-quality, free images from Shutterstock or Unsplash.
5. Add Text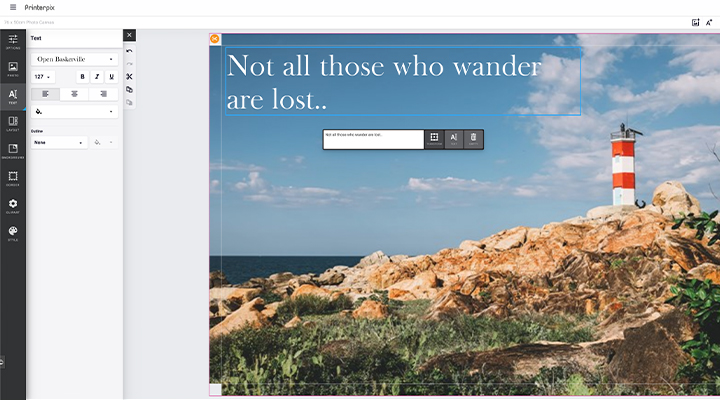 Here's where the magic really happens! Whether you want to include a meaningful quote, a special date, or a personal message, add the perfect finishing touch to your custom canvas print. You can choose from a variety of fonts, colors, and sizes to complement your theme, photos and your overall décor.
5. Add to Cart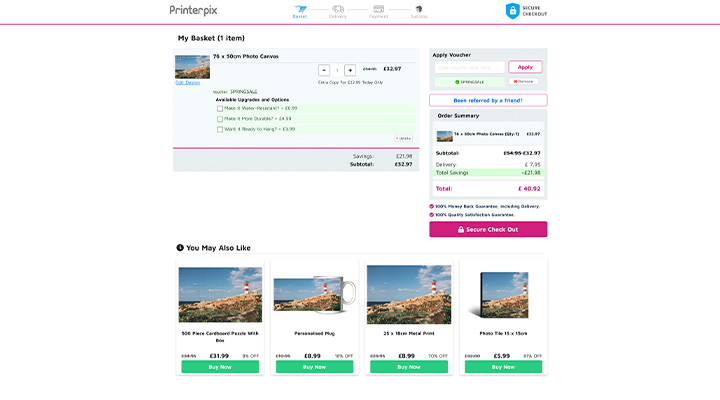 Before you check out, don't forget to select the 'Ready to Hang' option. This will make displaying your masterpiece a breeze. Your custom canvas prints will soon be on their way to your doorstep.
And there you have it! Creating personalized canvas prints online is a fun way to add a splash of color to your walls. Whether you're designing a canvas print as a gift or creating something special for yourself, Printerpix makes it easy to turn your best moments into stunning wall art. So why wait? Let your creativity run wild and create custom canvas prints online.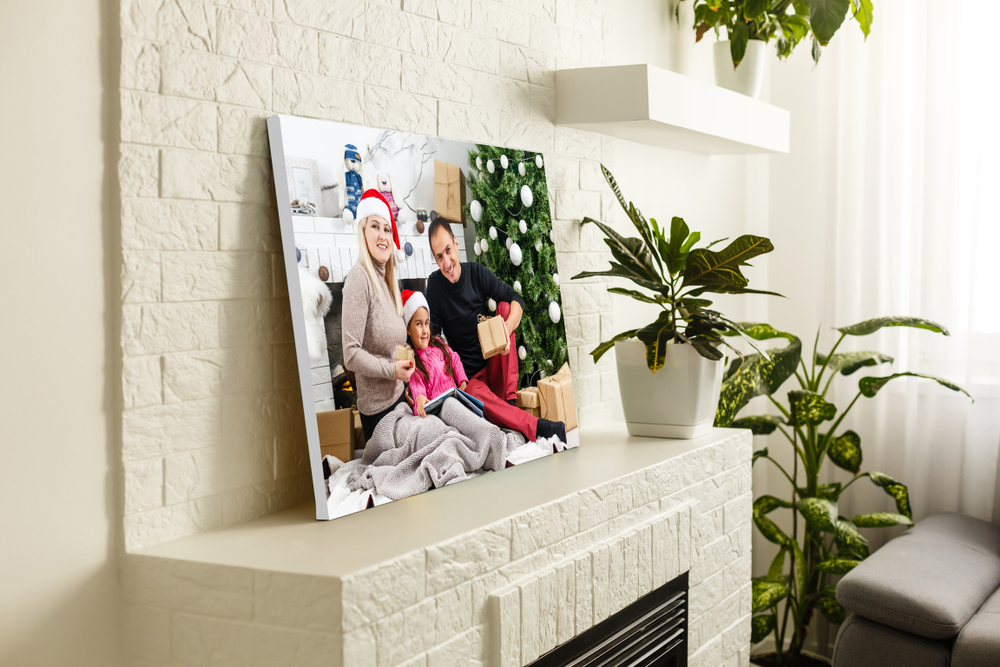 Need Inspiration?
Check out our Instagram!