Those of us who are lucky enough to be blessed with small children all know the pains and struggles than can be involved with keeping them entertained for a day supposedly focused around one of the parents. Therefore, we at Printerpix have decided to put together a blog filled with Father's Day craft ideas for kids so you can not only keep them busy for the entire day, but even get some wonderful homemade Father's Day gifts out of it!
And, of course, do not forget to immortalize any homemade Father's Day gifts that particularly catch the eye or make you smile. After all, printing images of your favorite moments is what we do here, and we are always happy to help you create new mementos.
Homemade Father's Day Cards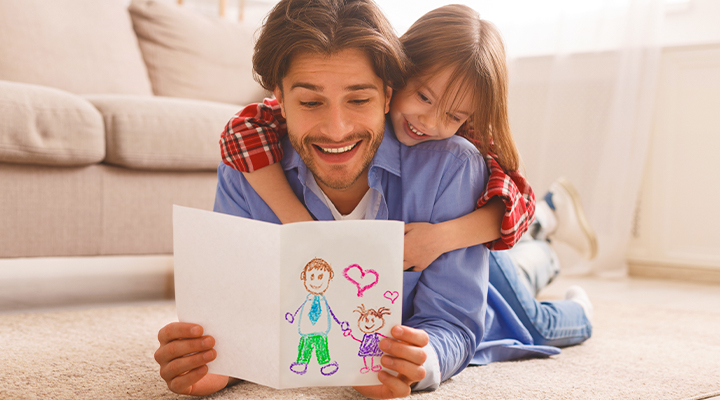 With only a piece of paper and some crayons, any kid can make a father's day card that will cause his heart to melt with joy. The personal detail that only a kid can create will mean more to any dad than the funniest of store-bought cards. And don't forget to stick your favorite cards to the fridge for longevity!
Homemade Photo Frames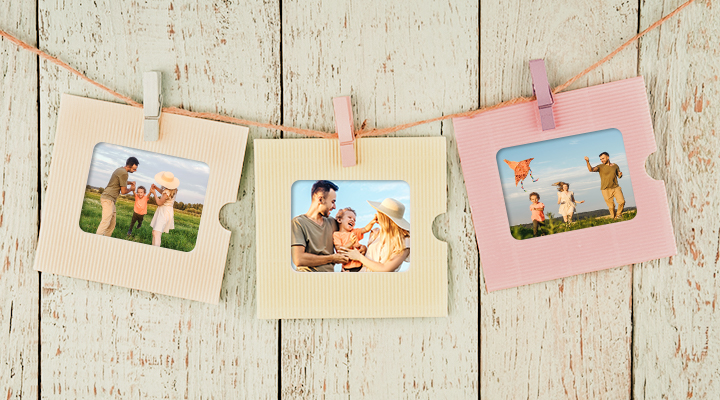 With a little bit of card, it becomes easy to create homemade photo frames to display your best family photo prints. Fold the card carefully and staple or glue two of the sides together, being certain to leave a gap in one side to slide in your photo. Mark your window with a marker pen or the like, and then use safety scissors to slowly cut it out (this part is best supervised by responsible adults!) Before your very eyes, you will have created professional-looking photo frames!
Fancy Dress Costumes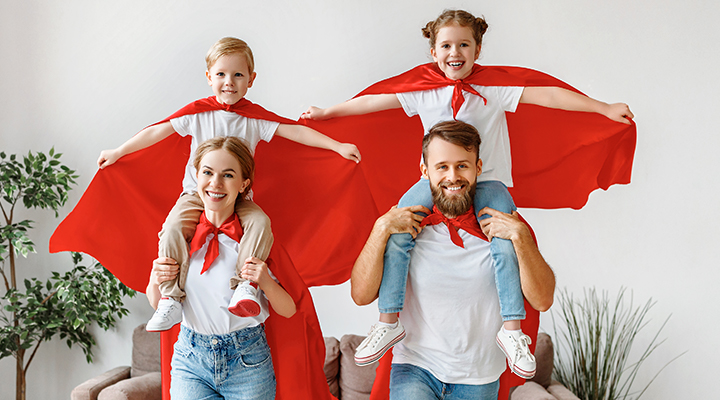 One thing that will bring together both dads and children these days is an almost universal love of that very nerdy genre – the superhero. Give them a task which will leave them busy all day by encouraging them to recreate their favorite heroes with only household items. Towels become capes, sieves become helmets, and rolling pins become the hammer of Thor. Or maybe even go a step further with spray-painted cardboard to create a full Iron Man suit. Regardless of what you create, print out a photo of it to cherish forever.
Homemade Art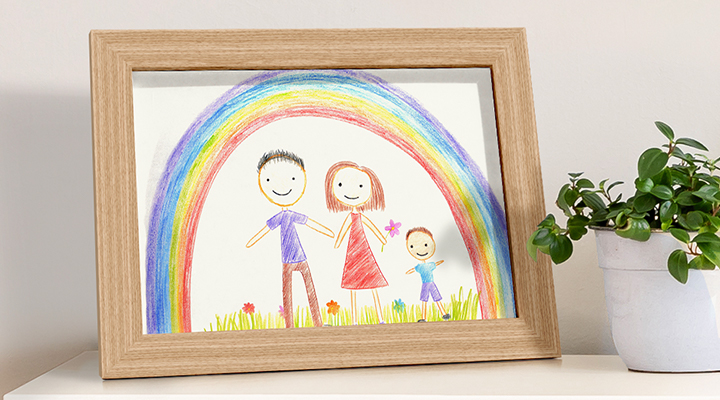 If your child is an avid drawer or painter then it can be a fantastic father's day gift to print and frame that picture which always makes him smile. There's nothing like the boundless creativity of children, so be sure to capture their efforts whenever you can.
We hope that these ideas have given you the inspiration you need to keep your children entertained all day, but to also take something permanent out of the never-ending joy that is childhood.