Our Top 5 Home Décor Ideas for 2021
With the start of a new year, we often find ourselves reflecting on the areas of our lives we could improve. One of the most important things in our lives is the space we inhabit, our homes, and right now, most of us have been spending a lot more time at home than usual.
Looking after our health and wellbeing is important, but we should also pay attention to our homes and making our homes a safe and relaxing space that works for work, rest and play. If you're looking to refresh your home décor for 2021, these are our top 5 picks for home décor ideas and trends this season.
From easy DIY fixes to decorative ornaments and color schemes, we've got all the inspiration you need to start refreshing your home. Make days spent at home more enjoyable with these 5 home décor ideas.
Wall Paneling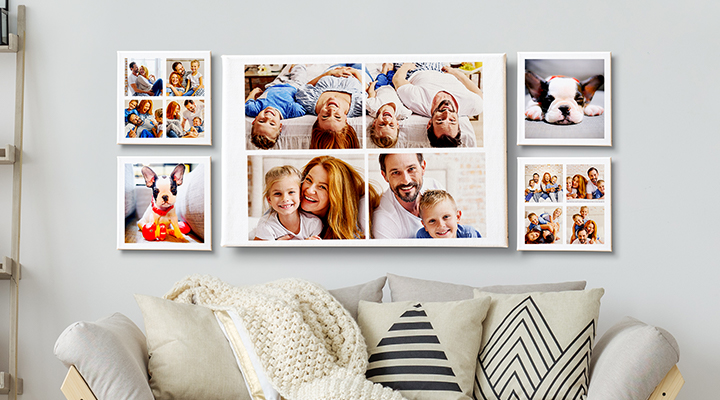 One of the top trends in 2020 was DIY wall paneling, and it's not going anywhere. A simple but sophisticated feature in any home, wall paneling can add much-needed detail to plain walls.
You can opt to have paneling installed by a professional, or you can try your hand at DOY wall panels. There's plenty of guides and inspiration out there, such as this blog post.
We love to decorate our wall panels with accent pieces inside, such as a thoughtfully chosen canvas print or picture frame.
Minimalism is out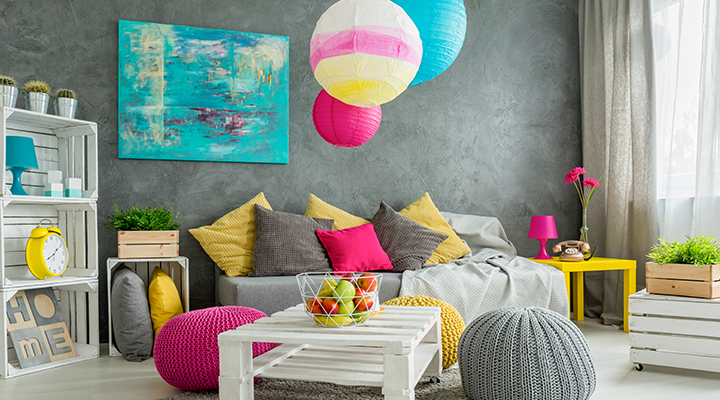 For years, we've seen the rise of the minimalist aesthetic, with sleek, modern spaces and no clutter in sight. For many of us, this minimalist décor is just unobtainable, as the mess of life gets in the way. So, it's good news to hear that minimalism is out. Say hello to our new favorite décor trend: maximalism. This home décor trend has risen in popularity over the last year. As we all spent more time inside our homes, we realized the importance of cultivating a space that reflects your personality and fills you with joy.
Maximalism is all about color and excessive decoration: there are no rules, just make your space feel a little more you! We love eclectic collections of mismatched prints and a rainbow of colour. Start by collecting little pieces you love and want to display in your home.
What sparks joy for you? Why not start a picture wall that reminds you of all your favorite memories?
Rustic style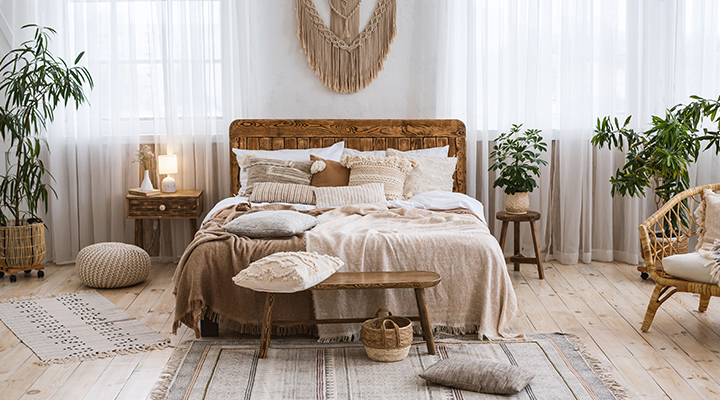 Moving onto our next home décor idea: rustic design. Think earthy colors, natural textures and raw materials like wood, seagrass, pampas grass, and linen. Rustic style takes us back to nature and cultivates a feeling of peace and serenity.
The easiest way to start making your space more rustic is to start building up a variety of textures. Mix up rough natural textures, like wood, seagrass and jute with softer natural textures, like wool, pampas grass and linen. Because these natural fabrics and materials are much softer in color, you need a muted color palette on the walls to emphasis your rustic décor. Whites, beige, pale blue, and pale green are our favorite colors to use in a rustic home décor setting.
Curated collections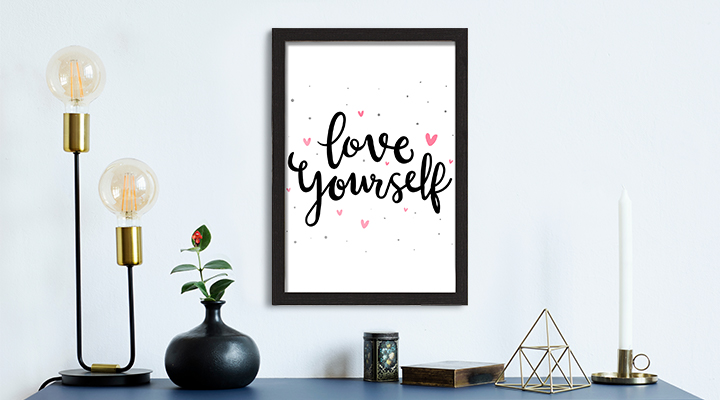 Spending more time in our homes makes us want to fill our space with beautiful, meaningful objects that bring us joy. One home décor trend that's taken off is decorating side tables, bedside tables, and shelves with a curated display of your favorite objects.
You can pick framed photos, a vase of flowers, lamps, candles, your favorite books, plants…whatever you like! Our top tip: pick dried flowers for a display that lasts.
When curating your shelf or table decorations, think about what will bring you joy each day. Why not look for art prints and quotes to inspire you?
Back to nature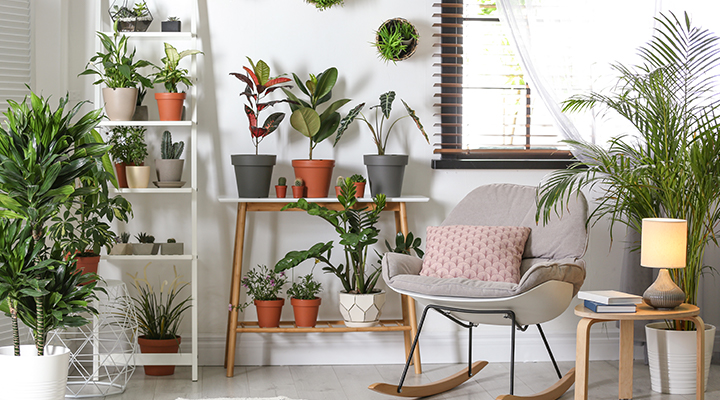 This home décor trend has been rising in popularity over the years, and our research shows it's going to get even bigger in 2021. When looking for home décor ideas, it's impossible to avoid the houseplant trend, and for good reason. Research suggests that indoor houseplants can boost our wellbeing and productivity by improving our mood, reducing stress, and purifying the air.
Add a burst of greenery to your home with houseplants and reap the benefits for your health too. If you're not so green-fingered, there are options for you too. Try easy-care houseplants or artificial plants to get this trend without the hassle.
Create a space that brings you joy
The underlying theme of these home décor trends is that you need to focus on creating a space that you enjoy spending time in, that boosts your mood and brings you joy each day. Our top 5 picks for home décor reflect the latest trends, but when looking for home décor ideas it's important to choose based on what you love, not what's trending.
Shop the home décor collection >