Boo! Ah-ha. Got ya. Didn't we. Yep. We did. Classic. Wanna be this year's spookerstars? Read on, at your own peril.
---
What's scarier than germs?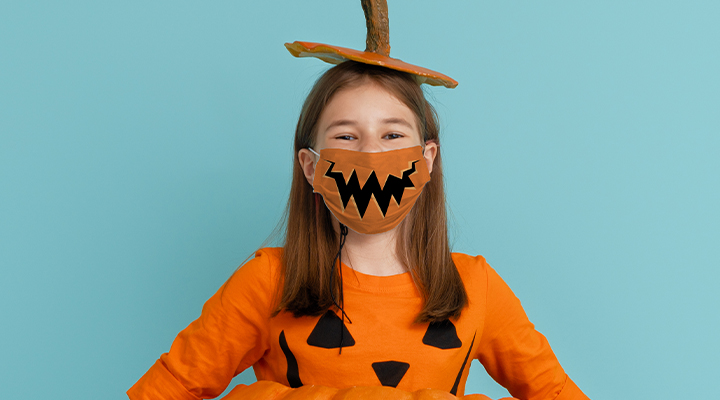 You've heard of Halloween masks. Now, get ready for…well, Halloween masks! If there's one thing you don't want knocking on your door this October, it's covid. Keep the little ones safe by supplementing their costume with a matching face mask.
---
What's scarier than food waste? is also scary.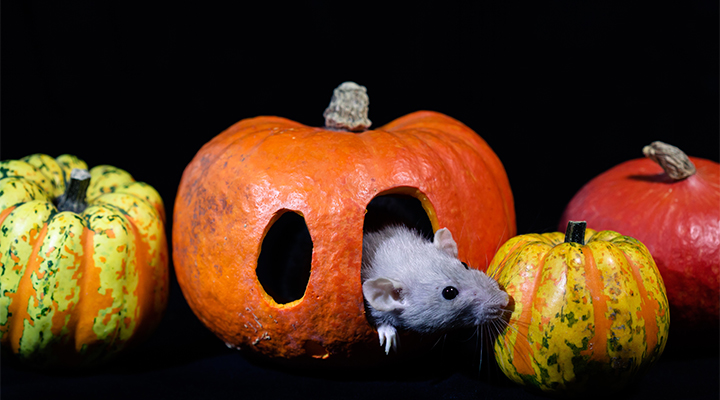 Pumpkin carving is a Halloween tradition, but unfortunately so is letting those pumpkins rot and go to waste. Change that, this year, by getting creative: compost your pumpkin(s), feed them to the local wildlife, or make some pumpkin-based meals. See https://www.veganfoodandliving.com/features/what-to-do-with-your-pumpkin-after-halloween/ for more details.
---
New tech alert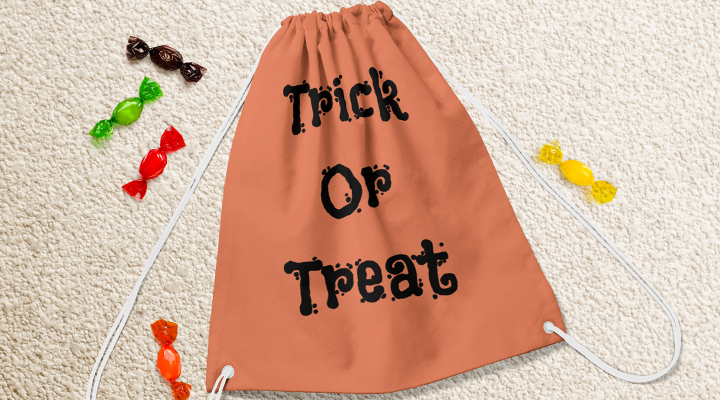 Gather the family, tell a friend, hands-free trick-or-treating has arrived. Customize a drawstring bag in spooktacular fashion and let the filling begin. Maximum treats, minimal 'Mommmm, can you hold my bucket until we get to the next house.'
---
Keep the kids eerily quiet..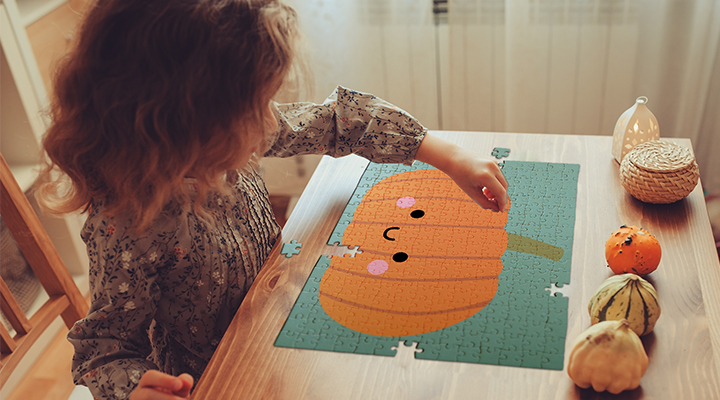 Brace yourself. It'll soon be time to ride out the most ghastly sugar rush of the year. Keep them busy with a custom jigsaw puzzle of their favorite ghoulish characters, and nab a sweet treat or two from their bucket whilst they're occupied.
---
Boo! Fell for it again, didn't ya. Yeah you did. Easy. Ah, we're just too good.