Does your Dad love all things technology? Does he stay up-to-date with every bit of Smartphone news? Does he try to convince others that his model of smartphone is the best? Sounds like you have a digital dad! Digital dads love the wonders of technology and can often be found in the technology section at the mall, where they will often insist on paying with their smartphone, even if it takes longer.
So what do you get for a digital dad as a gift? Something to complement his technology tastes of course! Discover our range of custom gifts for Digital Dads and show him you know him this Father's Day.
1.) A custom phone case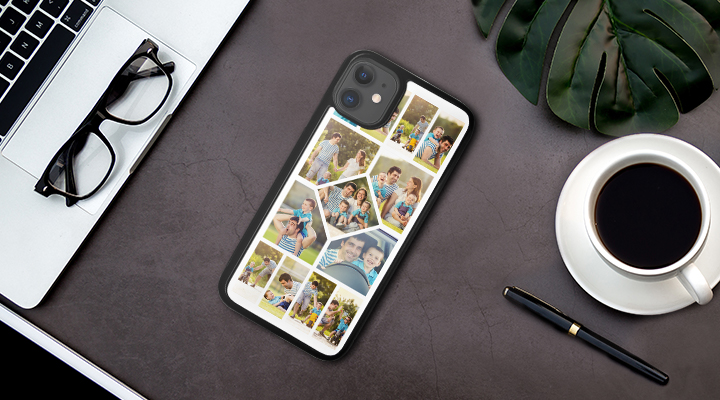 Dad's smartphone is precious to him, and protecting it from drops and falls will be top of his mind…but that doesn't mean the phone case has to be boring! So get rid of his tired old case and replace it with one that reflects his unique character and reminds him of special memories you've shared as a family. Available for iPhone and Samsung.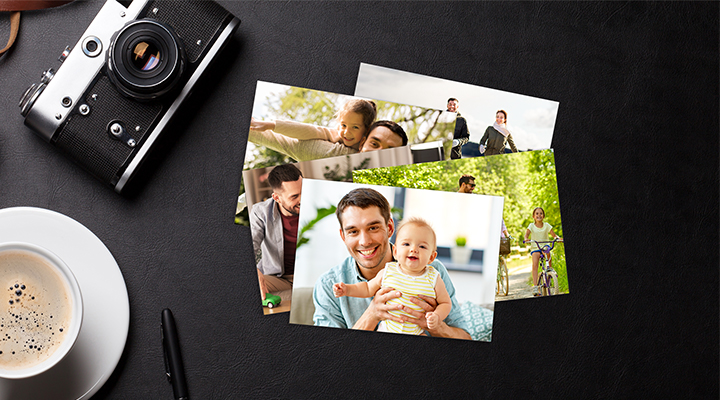 You might be thinking, 'This seems a little bit analog', but hear us out. As good as Dad's smartphone screen may be for looking at photos, printing them has one advantage: freeing up space! If Dad loves putting his super smartphone camera to use, he'll undoubtedly have tons of photos using the different photo features. Print those photos for him to keep them safe and to bring them into the real world…however good a smartphone screen is, there's nothing like good quality photo paper.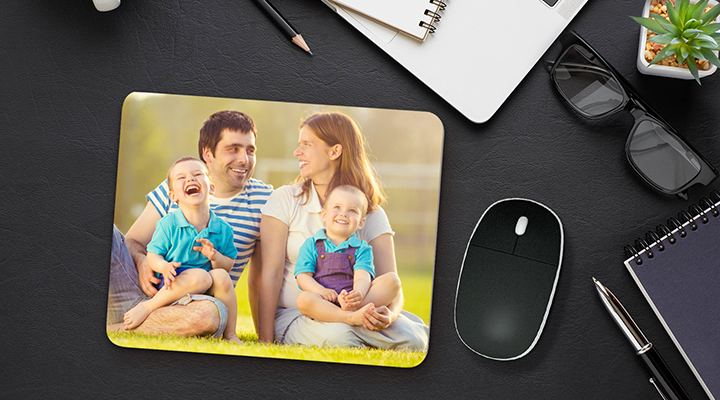 This one's more for his peace of mind…the last thing you want is Dad getting into trouble with Mom for scratching up the desk with his mouse. You can customize his mousepad with any photo you like: perhaps a family vacation or a photo of you kids. If he's not working from home, he can take it work and smile every time he sees it.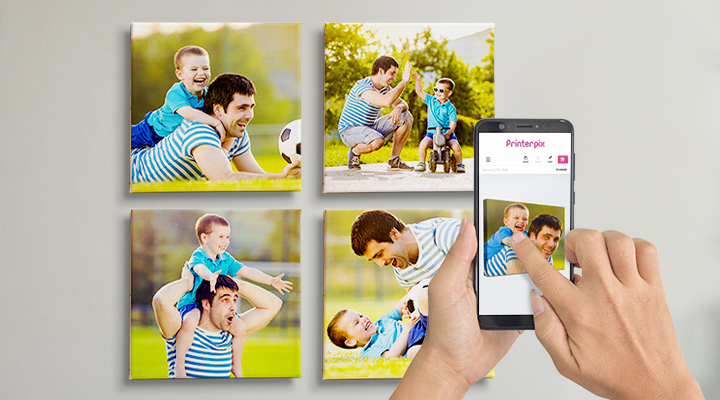 This one's for the social media Dads. Since the growth of Facebook and Instagram many Dads (to our horror, in some cases) have created a social media presence. If your digital dad's feed is full of family photos, snaps of trips out or even some nice amateur landscape photography, the Instagram canvas is THE gift.
Print one of Dad's online snaps on a canvas so he can put his photo on a real-life wall (not just a digital one). He'll be so proud to see his handy-work displayed, and will probably show it to every guest you have over.
Order your Father's Day gifts in advance
Inspired by our gift ideas? Check out our website to see our full range of gifts for Dads. We recommend ordering early to avoid the stress of last minute deliveries…and to avoid leaving Dad empty-handed.