What's a good way to welcome 2022 than with a little makeover in one's living space. Custom home décor makes for great gifts, a special way to show someone you care this Christmas.
Whether it's for your sibling who just moved into a new home or staying in a dorm, or for your parents who may have questionable décor tastes. There's plenty of home décor gift ideas for all your loved ones.  
Spruce up a tired space with a thoughtful photo decoration; everyone can appreciate a gift that makes their home feel more like their own.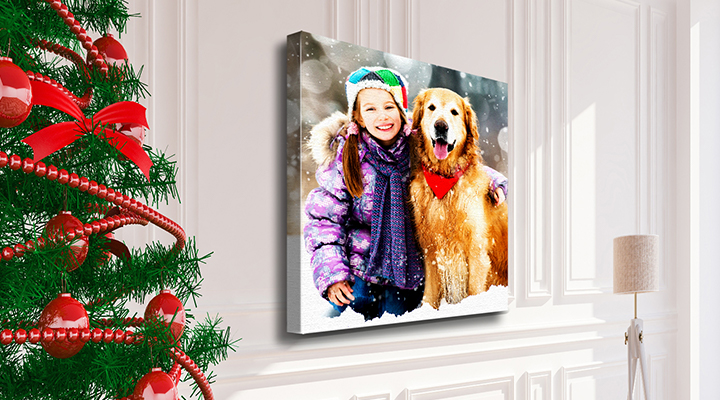 Known internally as 'the classic', our photo canvas print is one of our most popular products. Poly-cotton canvas, hand-stretched onto a wooden frame, creates a high-quality base for photos to be printed on in stunning definition. Guaranteed to be beautiful in any home, these canvas prints can bring a new life to a favorite photo and give rooms the opportunity to better reflect life's greatest moments.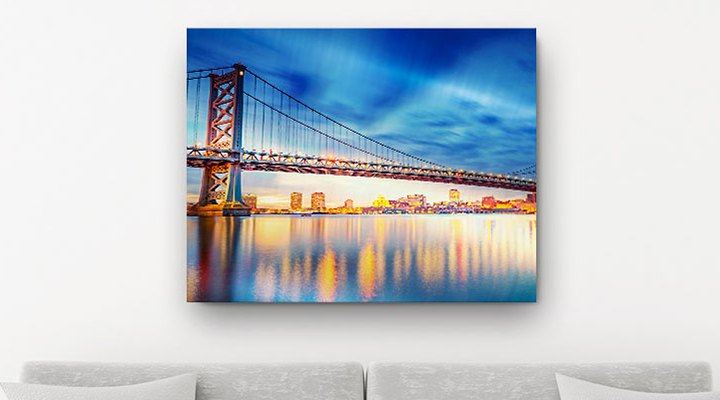 Metal prints are one of the newest and trendiest printing techniques on the market. Using molecular bonding, these high-definition metal prints are perfect for capturing beautiful natural scenes, and the reflective material makes images sparkle with an inner glow. Perfect for someone with a more modern sensibility, our metal photo prints can help you give a meaningful gift whilst still bucking the trend.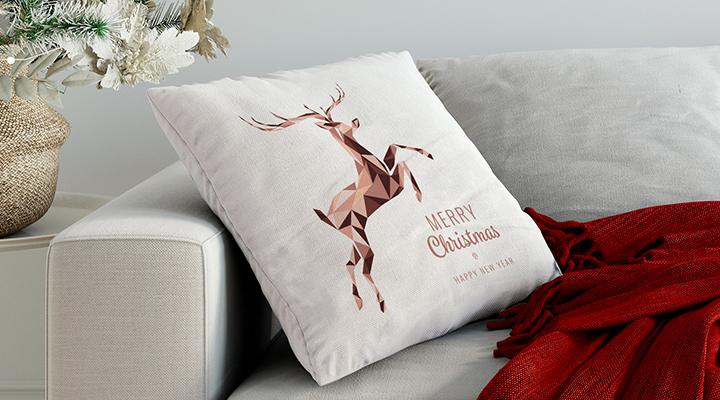 Cushions are the quiet heroes of our homes – always there to provide comfort and support. Make those cushions that extra special this year by creating beautiful and high-quality personalized cushions with our in-depth editing software.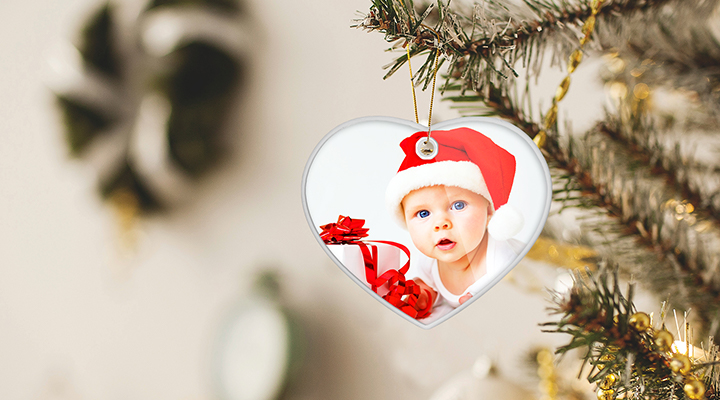 We all have those people in our lives who love to decorate the house for Christmas. Whether it's running tinsel up the bannister or having an inflatable Santa halfway into the chimney, Christmas decorations bring a sense of joy and childlike wonder to all those who see them. For these industrious decorators, we recommend our personalized photo ornaments. This will allow them to include beautiful imagery of themselves and their family every Holiday Season for years to come.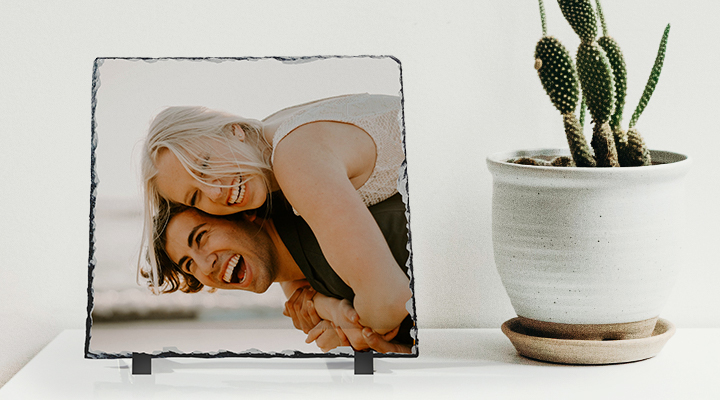 Printing a photo onto a stone slate creates a wonderful contrast between the rustic stone and the high-quality photo printed on it. Rather than simply using a framed photo print like everyone else, our stone slates allows your photos to become statement pieces. This gift is perfect for those who want to stand out from the crowd.
With a Printerpix gift voucher, you can pick Home Décor Gifts for your loved ones and they get to create it themselves for free. Give the gift of creation and let them decorate their home with their favorite picture…