If you've ever wanted to know the secret to taking good photos, this guide is for you. We all love taking photos of the special moments in our lives and the people we love, especially our family and friends. But it can be a real challenge to capture the moment in a photo, especially in those busy moments.
Knowing how to take good family photos can be a real struggle, with finding the perfect background, kids who won't sit still or smile, and Dad always seems to have his eyes closed…we know the challenge!
Follow our tips for taking better family pictures and you'll be amazed at the difference it makes to your family photo albums!
Tip 1: Be Spontaneous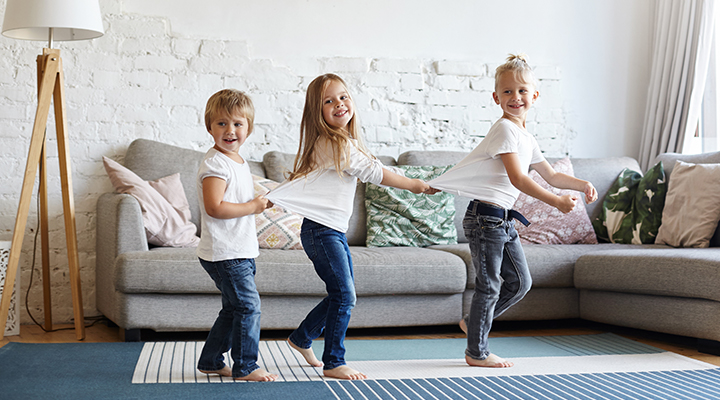 Posed, professional family photos are nice, but they don't capture the essence of your family. The moments you really want to remember are the early mornings snuggled in bed, bath time bubbles, and playing together in the back yard…the real family stuff!
Try taking a photo during these everyday moments. Be spontaneous and capture the little moments without your family noticing. Everyone will be much more relaxed and natural, resulting in a good family photo!
Try taking a photo of your kids playing together, grandma and grandpa sneaking a kiss or mom and baby taking a midday nap…these moments would make excellent family pictures.
Tip 2: Get Your Angles Right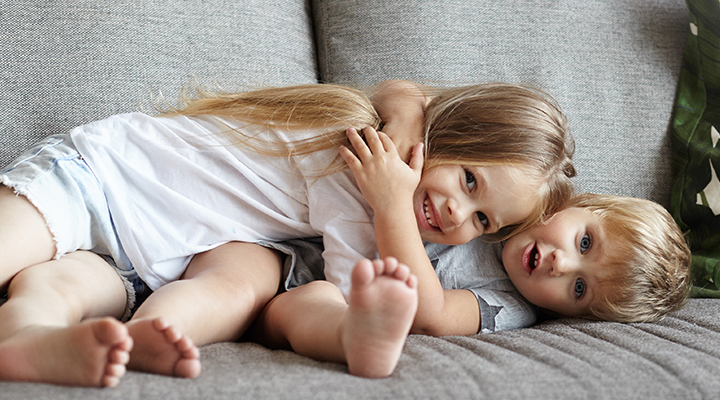 Our next family photography tip is about getting your angles right. Too often we take photos of our kids from our eye line, and it frames the picture all wrong. Getting down on their level makes them the true focus of the photograph and looks much better.
Not to mention that when we look down from above, we miss out on all the detail in their world. Get down on your kids' level and see just how magic the world is through their eyes when you take their photo.
Tip 3: Get to Know the Camera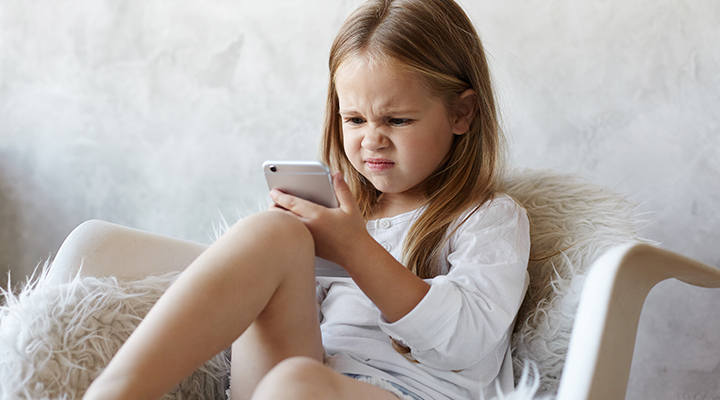 One of the most important tips to taking good photos is to get to know your camera and its settings. Whether it is your phone or a digital camera, spend a little bit of time working out the functions and you will feel much more confident taking photos. Using your phone's black and white settings is a great way to make your photos look more professional, for example.
Teaching the rest of the family how to use the camera is an important part of learning how to take good family photos. Get your kids in on the action and they'll be much more willing to have their picture taken if they are part of the process. Take turns to take each other's picture and experiment with different settings, backgrounds, poses and angles…you never know, you might uncover a hidden talent in the family!
Tip 4: Make Taking Photos Fun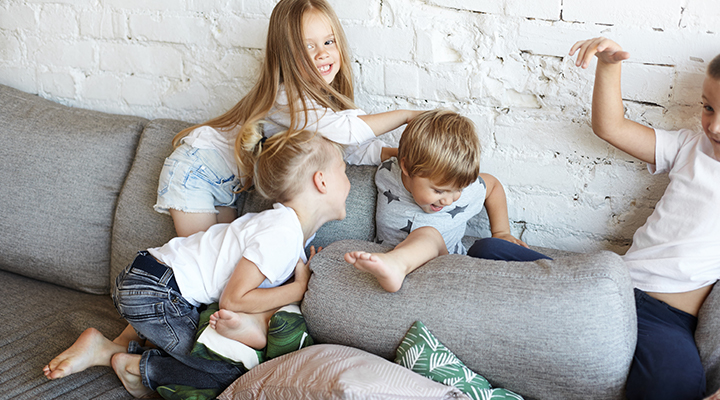 The last tip to remember when taking your family photos is to have fun! Don't put too much pressure on yourself to get the perfect photo or to have everybody looking their best. Have fun in the moment and capture your memories.
The best family pictures aren't perfect, they're the ones with a story behind them. You want to take a photo that will have you say, 'Oh, I remember that day, we had so much fun!'.
Follow these family photography tips, and you'll soon have a collection of good family photos to look back on. And don't forget that any good family picture should be celebrated. Whether you print it into a photobook, frame it, stick it in your family album or print your photos on canvas, there are plenty of options for you to transform your family photo memories into lasting keepsakes.