We're now over halfway through September and the long days of summer are starting to fade whilst the trees and plants all turn their usual vibrant fall colors. This is the perfect time of year to grab your camera or smartphone and get snapping – the natural beauty of fall always makes for a great backdrop!
Whilst many of you reading this will be seasoned photographers by now, we can all do with a refresher course every now and then, so read on to discover our 5 great ideas for beautiful fall photos and capture the wonder of this season in each of your images.
Kids Playing With Leaves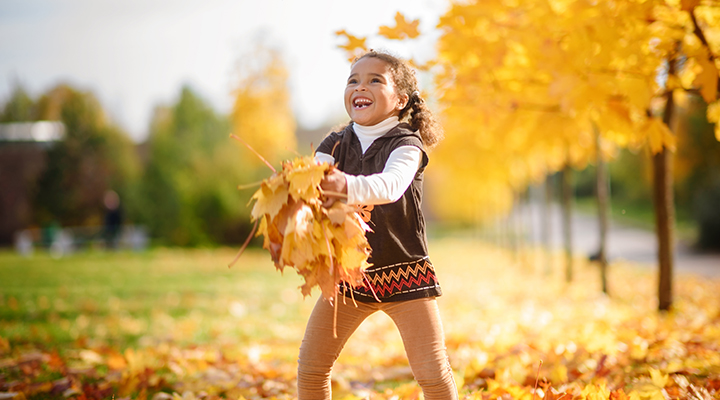 Spontaneity is the heart of beauty when it comes to a photo – posed and prepared shots can never do the same justice to the scene as one that naturally captures the sheer emotion on display. So, in order to really get some good photos, we recommend taking photos of kids playing with piles of fallen leaves. Not only will you get plenty of joy just from watching them play with reckless abandon, but those moments of unadulterated happiness make for phenomenal photos. Take the kids out to the nearest park and see for yourselves!
Family Portraits In The Woods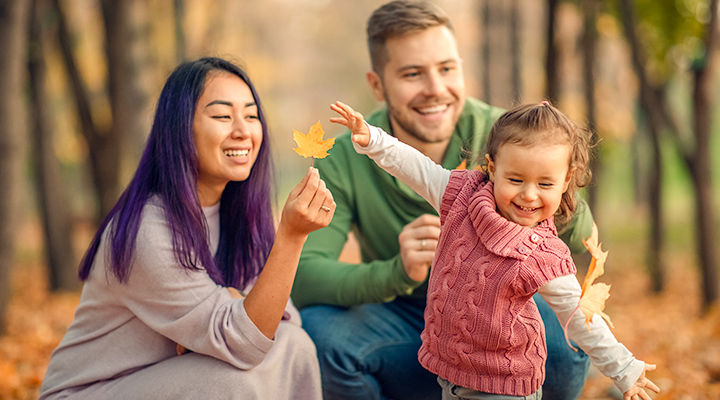 As leaves start to change color and fall to the ground, forests turn from their usual browns and greens into a vibrant canopy of reds, oranges, and yellows. With the sun still strong in the sky and a resplendent carpet of fallen leaves, pictures taken in the woods can become a stunning display taken out of a storybook. With a little bit of planning to make sure your clothes don't clash horribly with the natural scenery, and taking the time to ensure you get a photo that really utilizes the beautifully soft light available at this time of year, you can make sure that your family portrait is a true piece of art!
Pose With Your Blanket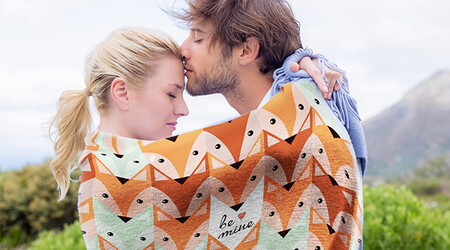 There's something special about a photo of yourself and your beau wrapped up in a blanket together, fighting off the cold, crisp autumnal air. The softness and warmth of the blanket contrasts wonderfully with the stark weather prevalent this time of year. This is also a great opportunity to show off your personalized blanket that you bought from us (you have bought one, right?). If you haven't, then best to head here and grab one before it gets really cold later on! This is a photo that works equally well as an evening/night image as a daytime one.
Go To A Pumpkin Patch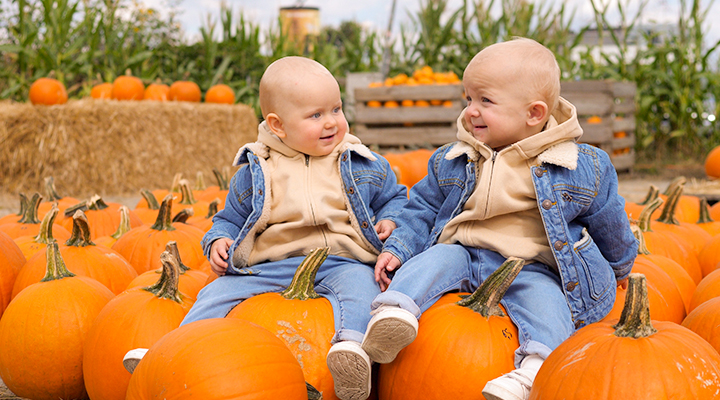 If you really love the colors of autumn then there's only one place you can go which will offer it for as far as the eye can see: a pumpkin patch! We all know that pumpkins are a once-a-year occurrence, only to be brought out in the deepest depths of autumn. Whether you can make your way to a real pumpkin patch, or have to settle for a local farmer's market, the bright orange vegetables make for a fantastic background to any photo you could think of, and perfectly encapsulate all the themes of autumn that we know and love.
Laying Down In The Grass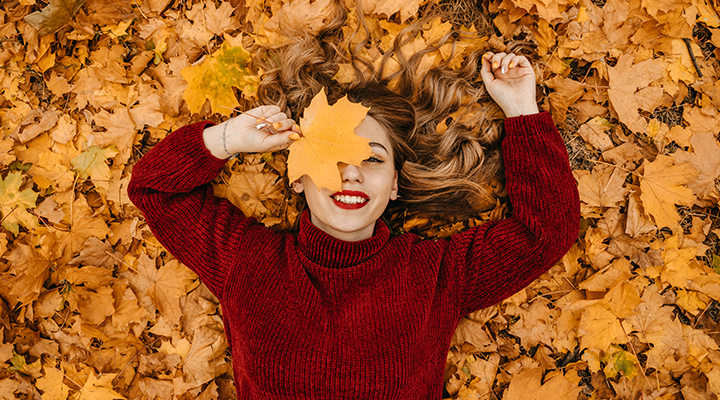 Red and orange foliage are the absolute protagonists of autumn, and you can't see this anywhere better than the photos we take. So we recommend keeping it simple: lie down in the leaves and take a hundred selfies. We guarantee that at least one of them will become your next social media profile picture.
These are just a few ideas for taking photos in autumn/fall – we hope that you found them as fun to read as we did to write. And, when your device is full to the brim with photos, don't forget to print them off with us!