What could be more special than a gift made by your loved one/s.
And with Father's Day fast approaching, we're starting to feel the pressure of buying the perfect gift for dad. But with a crafted gift, time, energy and love is put into it and dad will certainly know it comes from the heart.
Whether it's fully homemade or part, here at Printerpix, we want to share ideas on how to celebrate Father's Day with a heartfelt DIY gift.
---
Homemade Snacks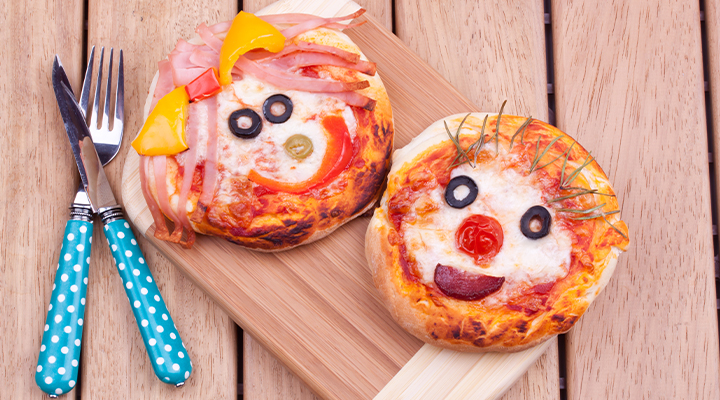 "The way to a man's heart is through his stomach", and nothing can be more delightful than some homemade snacks. For certain Dads, they may like certain snacks.

For the dad with a sweet tooth: cookies, cakes, pancakes, flavored popcorn and chocolates.
For dads that like savory snacks: jerky, cheesy bites, mini pizzas, and potato skins.
For dads who are health conscious or need all the energy they can get: snack mix, snack bars, smoothies.
If all this sounds like too much effort, a store bought favorite snack and a good coffee in a personalized mug should suffice.
---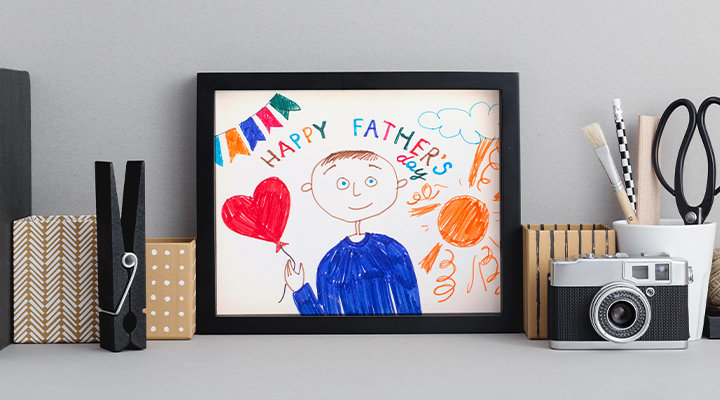 Does Dad have some wall space in his garage, workshop or workspace that could benefit from a little décor?
A canvas or framed picture is the perfect keepsake that can last a lifetime. And whenever dad catches a glance of it, it will definitely put him in a better mood.
If your child loves to draw, have them dedicate a lovely art piece to dad for Father's Day and capture it forever in frame.

Have multiple photos of his favorite holiday destination or of the kids? Then print them out on photo tiles. Be creative and assemble a fun message out of a pack of photo tiles!
---
For Tech Savvy Dads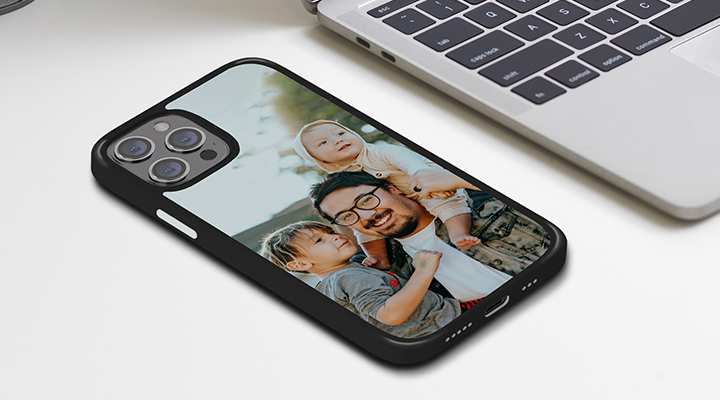 Is your dad into tech? Attached to his phone or works within the tech field?
Appeal to your dad's digital heart with some personalized assist gifts like a phone case or mousepad with photos of the family or his beloved pets.
If your dad is a social media guy, print out some of his most popular photos in metal print, canvas print, photo book, and cushion cover! He'll be so proud to see his handy-work displayed, and will probably show it to every guest you have over.
---
The Ultimate Dad Care Package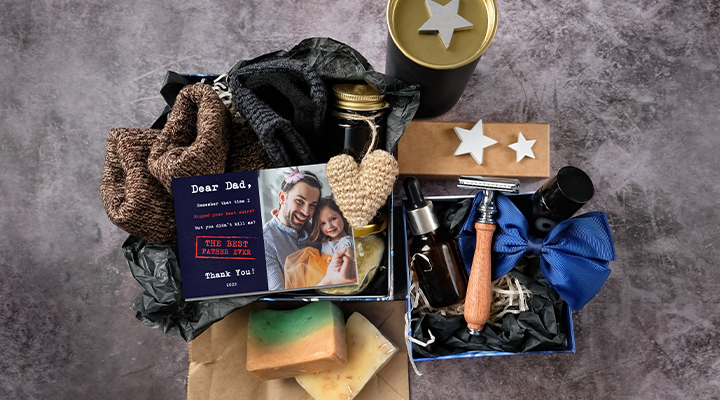 Yes, Dads would appreciate and get excited over a care package, and yes, socks are a valid gift too.
Create the ultimate dad care package with his favorites and essentials: snacks, favorite childhood candies, aftershave, razors, socks, cologne, fidget toy, face cream, soaps, a portable multi tool, instant drink mix, and top it off with a personalized card or gift voucher to their favorite store.
Don't forget to make your care package presentable too! Put a fun little message underneath the lid or at the bottom of the box.
---
Order your Father's Day gifts in advance
Inspired by our gift ideas? Check out our website to see our full range of gifts for Dads. We recommend ordering early to avoid the stress of last minute deliveries…and to avoid leaving Dad empty-handed.