Ready to make your house feel like a home? Whether you've just moved in or want to refresh the walls you've been staring at for the past 10 years, we've compiled the best custom canvas prints that can brighten up any space. 
1. Collage Canvas Prints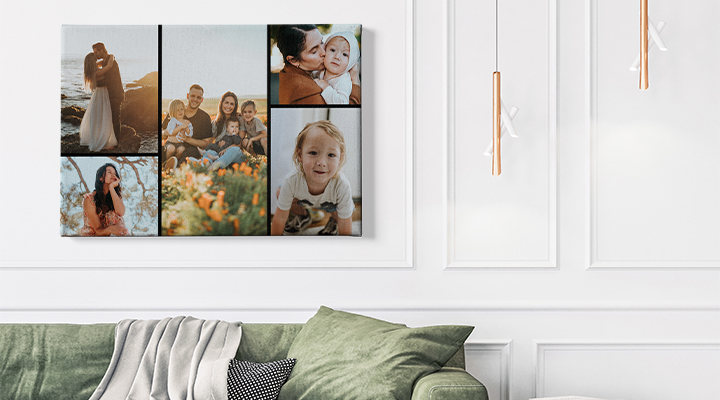 Less is more, they say, but we can't help but disagree. Combine all your favorite snaps into a single, beautifully printed masterpiece. A collage canvas print is perfect for those who wish to create a mini gallery wall when space is at a premium. If you're piecing together a traditional gallery wall, consider mixing collage canvas prints with framed and single-piece canvas prints for a fun, eclectic look!
2. Panoramic Canvas Prints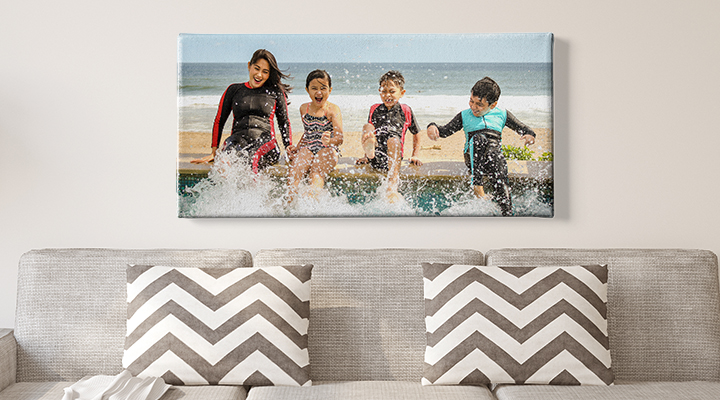 Turn heads with panoramic canvas prints. From sweeping cityscapes and lush landscapes to sizable group photos, these canvas prints are made to wow. Celebrate your wedding photos, family portraits, or an awe-inspiring skyline; a panoramic canvas print ensures instant visual appeal in both cozy nooks and expansive spaces.
3. Framed Canvas Prints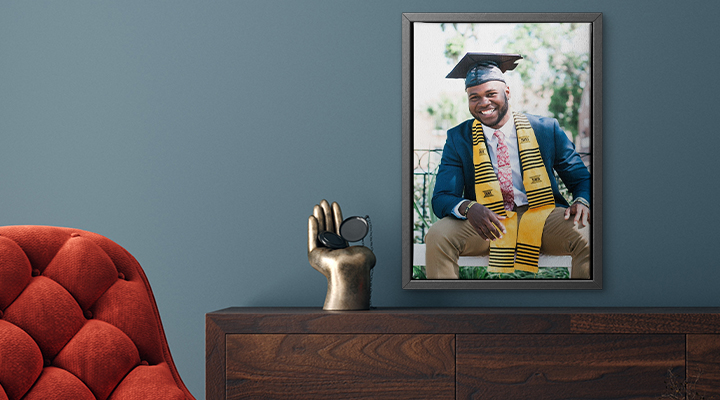 Enjoy the stunning effect of your image gracefully "floating" inside the frame with our framed canvas prints. These unique pieces can harmonize with or stand out against your interior décor, proving to be both versatile and stylish. Be it a minimalist black or a crisp white frame, you can align these chic canvas prints with other room elements, such as coffee tables, cushions, and rugs.
4. Portrait Canvas Prints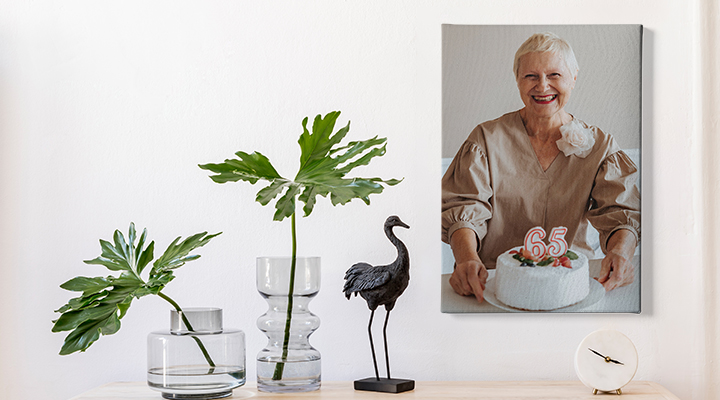 Decorate your plain walls with portrait canvas prints, from sizes ranging from 8 x 10″ to 24 x 36″. Choose your favorite photos to create long-lasting, vivid pieces of custom wall art. Portrait canvas prints are great as individual pieces, but also pair beautifully with other types of custom canvas prints to create a cohesive wall display.
5. Landscape Canvas Prints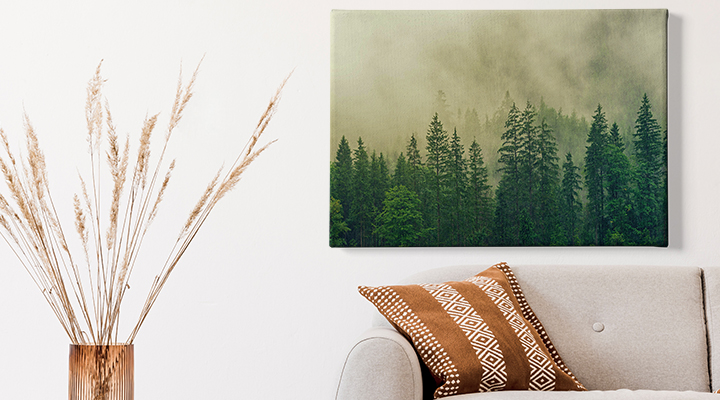 Landscape canvas prints look fantastic featuring your wide-angle photos or scenic shots. Available in sizes ranging from 10 x 8" to 36 x 24", these types of custom canvas prints can be hung individually as a focal point on a wall, or grouped together to create a stunning gallery wall. Plus, their wide shape allows for various creative arrangements and the ability to complement different room layouts.
6. Square Canvas Prints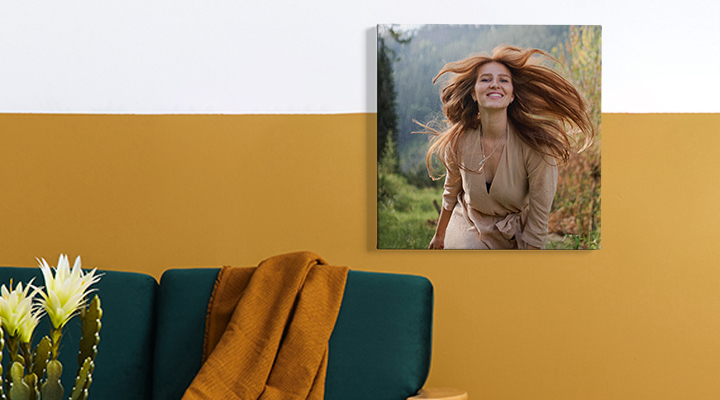 Square canvas prints offer a trendy and modern appeal that perfectly complements your Instagram photos and your overall décor. Whether you hang family portraits along the hallway or create a mini grid of your personal artwork in your bedroom, bring your walls to life with square canvas prints.
7. Multi Panel Canvas Prints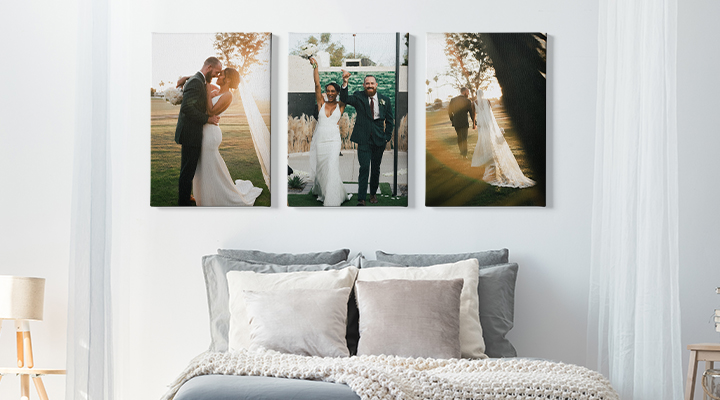 Multi-panel canvas prints offer a unique and creative way to showcase your favorite photos. These custom canvas prints allow you to tell a story with your images, whether it's capturing the changing phases of a sunset or displaying a series of travel snaps. One popular option is to hang multi-panel canvas prints vertically on the wall, which creates an interesting focal point and draws the eye up. This is particularly effective in large areas like living rooms or dining spaces, where you want to make a statement with your wall décor.
With so many different styles and options to choose from, there's sure to be a personalized canvas print that suits your space and your personal style. Whether you're looking to create an accent piece in your living room, add a personal touch to your office, or create a cozy atmosphere in your bedroom, canvas prints are an amazing option.

Need Inspiration?
Check out our Instagram!