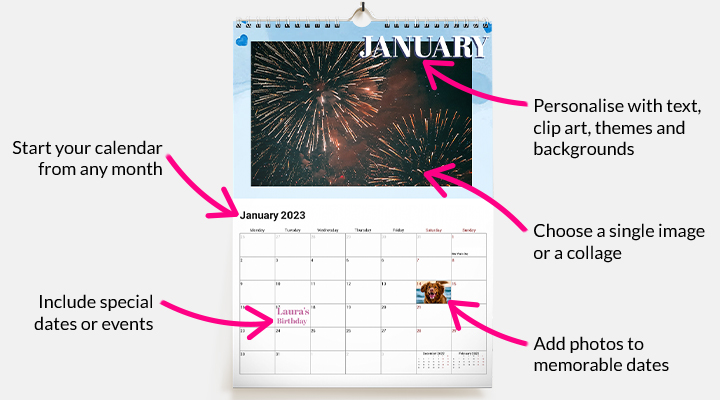 Picture this: it's January 2nd. The first day back at work is looming. The kids are back at school in the morning. The in-laws have finally left. It's time to recover from wine-fuelled dalliances beneath mistletoe, shake yourself down, and get your 2023 head on.
Let's get organized. Gift personally and practically this festive season, with our customizable calendars.
---
Operation: Manifestation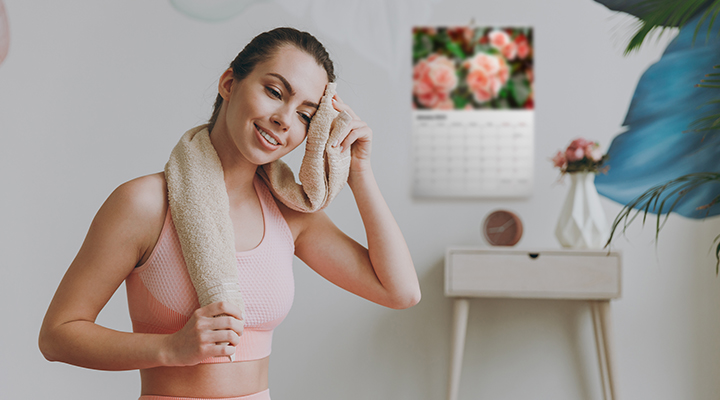 Breathe those aspirations into existence by printing them in black and white and reading them every day. Career goals, relationship goals, workout goals – 2023 is the year to make them happen, so set some targets and customize your calendar accordingly.
A great way to stay on track, hold yourself accountable, and make the change(s) that have been brewing for years already.
---
Don't miss, reminisce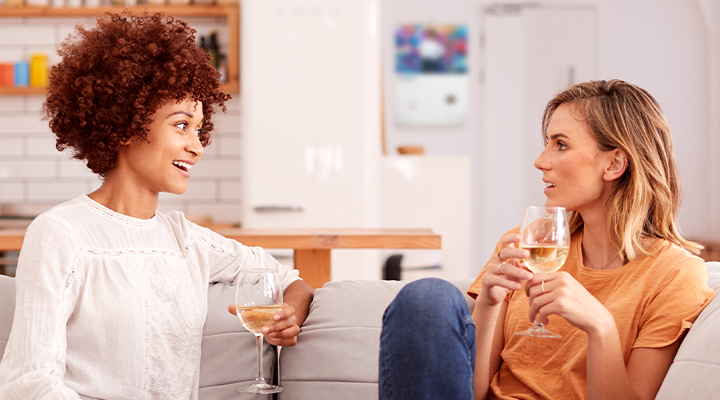 Personalize your calendar with all of your favorite moments from the last year, to remind yourself of the wonderful experiences you've had in the last 365 days. Relive that night out with the girls, and laugh about that cringey date you thought would be a good idea. Bonus: make sure Lucy doesn't throw a strop when you inevitably forget your bestie-versary.
---
He. Will not. Forget. Again.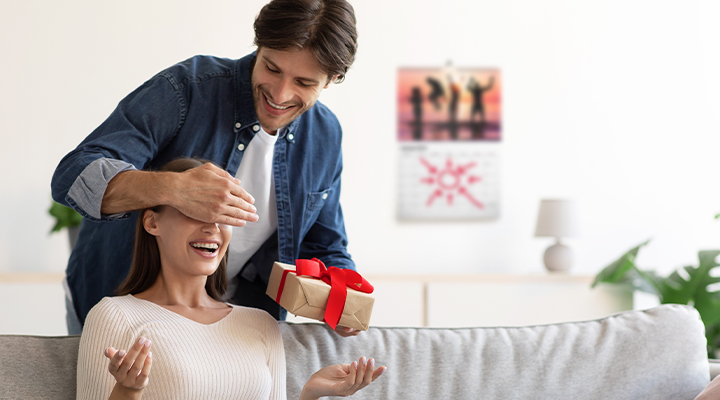 Speaking of anniversaries – if he forgets one more, he gets the chop. Save him from himself by including your special (some may even say unforgettable) day on your calendar with the brightest, most garish graphics and text known to man. If he doesn't see it, he's just not that into you. Make sure you include all of your other favorite days as well – national otter day definitely counts – so he has to make a song and dance about those, too.
---
Family Fun Days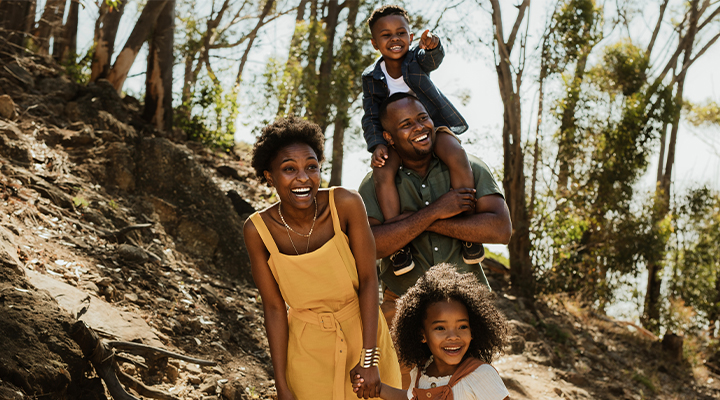 Take some time to plan ahead, and thank yourself for it later. Think of an activity for each week or month, stick it in the calendar, and remove the stress of week-night planning for what to do on the bank holiday that creeps up out of nowhere, or when the parents come to stay.
---
Get Petty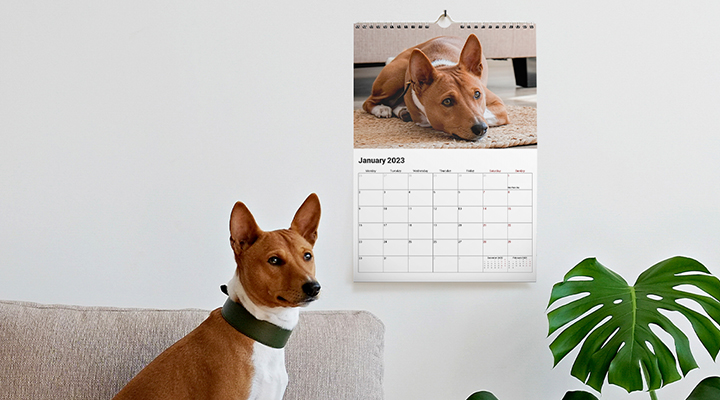 On second thought.. Sister always steals your clothes, doesn't she. Boyfriend's a bit annoying sometimes, isn't he. Even your parents can be a bit of a headache. The dog? Perfect little angel. Make your most reliable friend a constant this year, and see your favorite pictures together month after month, by customizing your own pet calendar.