September's nearly here, and you're wondering how to make that amazing Summer last a little bit longer. Think back on the feeling of sand in between your toes, the gorgeous ocean view from your hotel room, or the euphoric energy of that music festival captured in your camera roll. Now, how about bringing your favorite sunny memories into your home? In this article, we've rounded up fun and creative ways to display your travel photos into as meaningful keepsakes for you and the people you care about.
1. Create a Travel Photo Book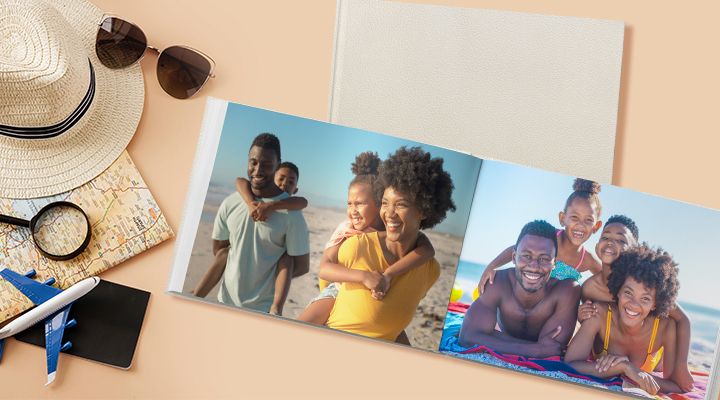 Remember that spontaneous road trip with your besties? Gather all your favorite snapshots from the 'gram and create a travel photo book to transport you back to sunshine-filled days (or a chill solo staycation). You could organize your personalised photo book by destination, dates, or even chronological order. Thanks to our fun design tool, you can even add travel coordinates, names of cities, or quotes about wanderlust with custom captions! Your Summer photos will look stunning as a coffee table photo book – perfect for when you need a little pick-me-up.
2. Create a Gallery Photo Wall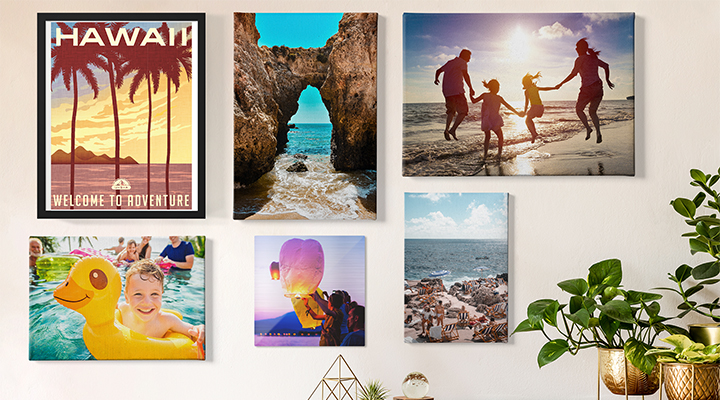 Relive the magic of Summer by turning a plain wall into a vibrant gallery of sun-soaked memories. Print your most cherished photos in various sizes onto a custom canvas, or get them framed, and let your creativity run wild. Mix and match, add some captions, and create a stunning display that will have everyone asking, "Where can I get one?"
3. Plan your Next Getaway with a Custom Calendar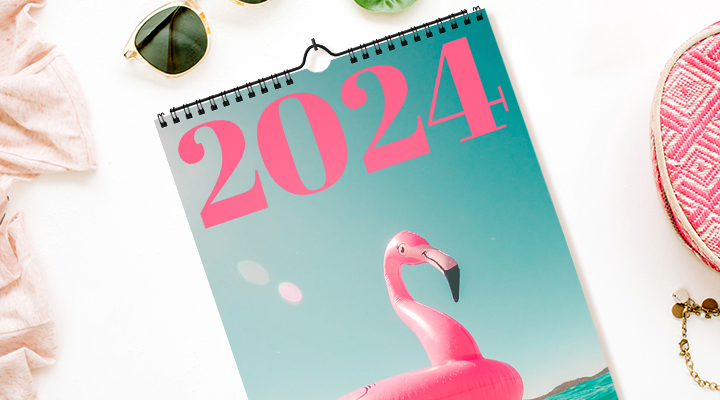 Who says the holiday has to end just because Summer is over? Keep the good times alive by designing a personalized photo calendar filled with BBQ parties, picnics in the park, and visits to the countryside. Hang it on your wall and let each month transport you to a different sunny paradise. You'll be dreaming about your next adventure in no time.
4. Give Their Letterbox a Little Love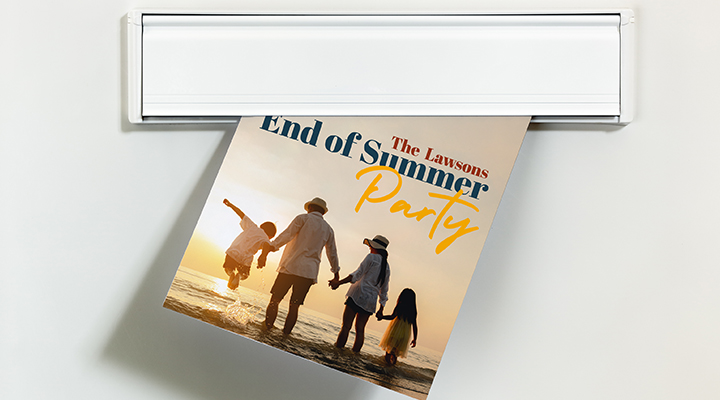 Spread some joy the old-fashioned way! Create your own personalized cards, featuring a beautiful beach or a stunning sunset. Perfect for invites for get-togethers, thank you cards, or just a thoughtful way to say "hi". Add a heartfelt message on the back, and send it off. You'll be amazed at how much it brightens their day.
5. Relive the Good Times Retro-style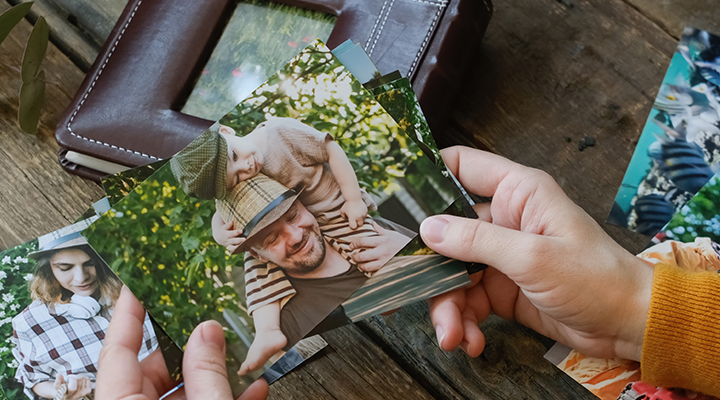 Print your photos in a classic Polaroid-style format! Hang them up with colourful clothespins on a string, decorate your workspace, or create a cool photo collage that will make every day feel like a summer party.
With these fun ideas, you can make your summer memories last forever. So get creative, and let the summer vibes shine on. Happy reminiscing!