It's the same every year – roses, chocolates and wine… May throw in a card and a heart shaped balloon too.
Let's get creative, put more effort and thought into our Valentine's Day gift this year!
Here are 5 creative ideas to make Valentine's Day more exciting for your loved one.
➀ Say it by Sticky Notes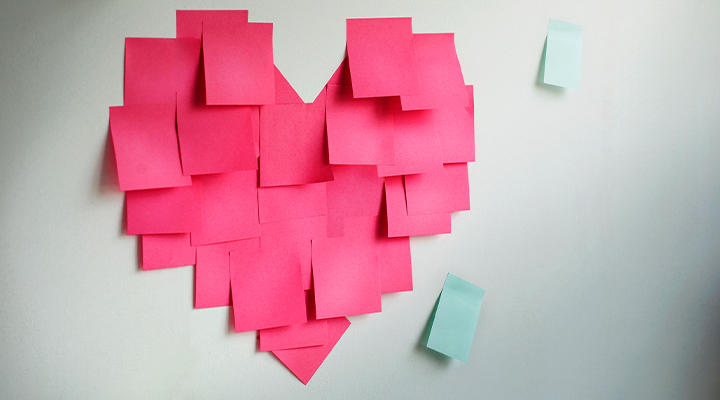 Create a heart mural using post-it notes/sticky notes on a wall or large spacious window. Write a message of every wonderful quality about your love on each note for them to read. Make use of notes of various colors besides yellow.
If you're feeling more creative and adventurous, try a more complex sticky note design – search online for "Valentine's Day Pixel Art" to get inspired.
➁ Love Meal Message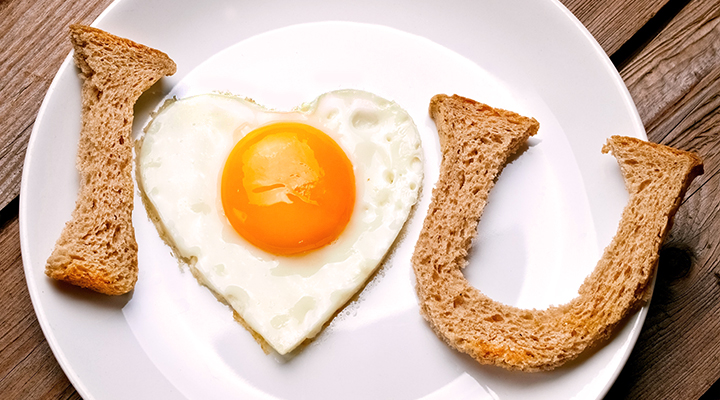 For those of us blessed with culinary skills, there's no better way to a person's heart than through their stomach. Baking goods or making a meal for two is all well and good, but why not have a little fun too?
Make use of that cookie cutter and fry up some heart shaped eggs or heart shaped toast. Write "I ❤️ YOU" on a plate with dipping sauce for their favorite snacks.
There are many fruits you can slice and use a cookie cutter to make heart shapes such as strawberries, cantaloupe, kiwis and bananas. Put them in a bowl to make a colorful fruit salad.
Make hot fruit tea and add heart shaped strawberries, heart shaped lemon slice and add a sprig of mint/edible flower. For cold drinks, try using a heart shaped mold to make ice shaped hearts to go with.
If cooking isn't your strong suit, you can offer pre-made crepes/pancakes for breakfast and use chocolate sauce to write out your "I LUV U" message, decorate with cut in half strawberries to represent hearts and serve!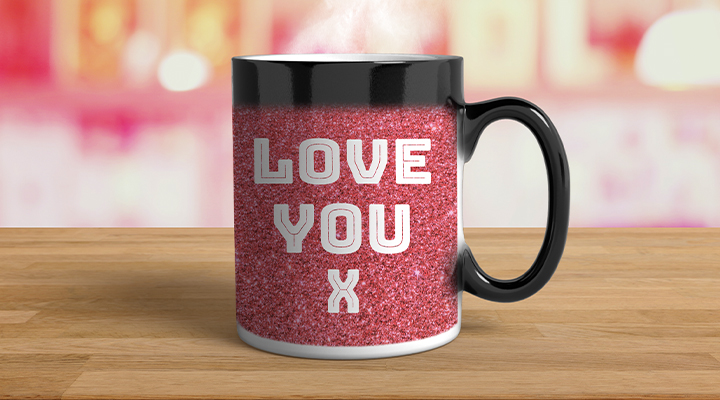 If your partner loves to drink hot beverages on the regular, then this is the gift for them!
Send a personalized magic mug with a secret "I Love You" message. The message is hidden until you add hot water into the mug!
Customize your magic mug with your favorite photo of you both together or of their favorite thing and add a personalized message to make it unique to them.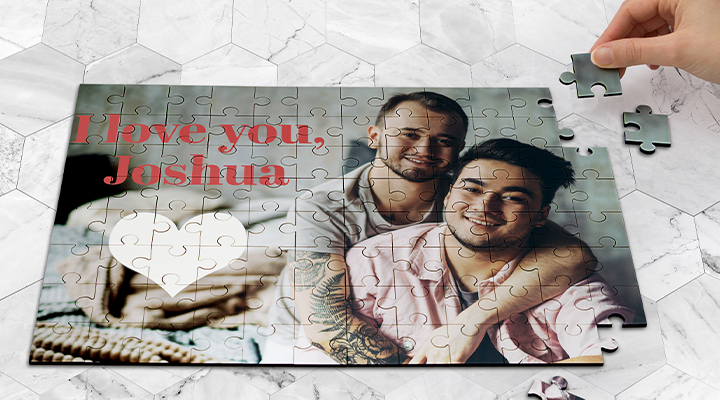 Give your partner a fun challenge with a jigsaw puzzle. Have them assemble it to reveal your secret message to them. Personalize it with photos or a favorite picture. They may like it so much that it would be a good idea to frame it up on a wall once it's complete.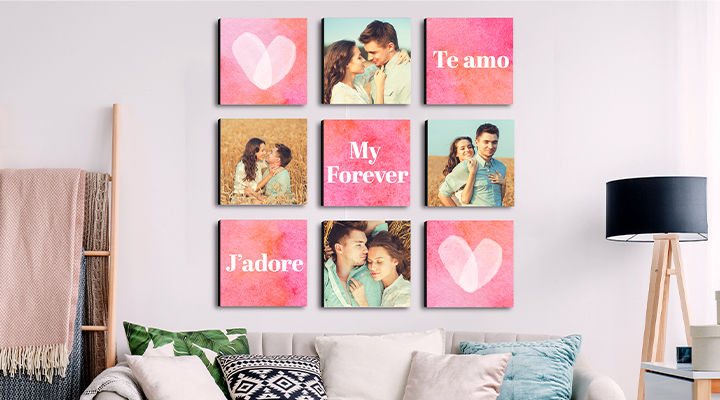 Like an advent calendar, but with a gifting of one tile per day, from Sunday the 6th until Valentine's Day. Once your love gets all 9 tiles, they will have to rearrange the tiles to get a complete heartfelt message that they can easily and proudly display on their wall.
If this sounds too complicated or your partner is not one for puzzle solving, then just have the odd tile feature a loving message and the other feature a photo of your favorite memories together.

Got more to say and more to share? Bump it up to 12 tiles!
Bonus Ideas
Make a gift basket of their favorite things – snacks, a drink, fandom merch, scented candle and a homemade or personalized card.
A pair of matching keychains that makes a complete picture and message when put together. 
A collage blanket of all your photos together.
These ideas aren't just for Valentine's Day, use them for Birthdays and Anniversaries as well.
Don't forget to check out our up to 65% off Valentine's Sale shop for more gift ideas.