The 4th of July is just 2 days away! It's time to get out the red, white and blue as we prepare to celebrate America's 245th birthday. There's no doubt that this year will be extra special as we can celebrate alongside friends and loved ones for the first time in 2 years, so why not go all out?
Whether you're planning to host an event, go to somebody else's or have a more low-key celebration, check out our 4 awesome ideas for Independence Day and make it one to remember!
1: Independence Day BBQ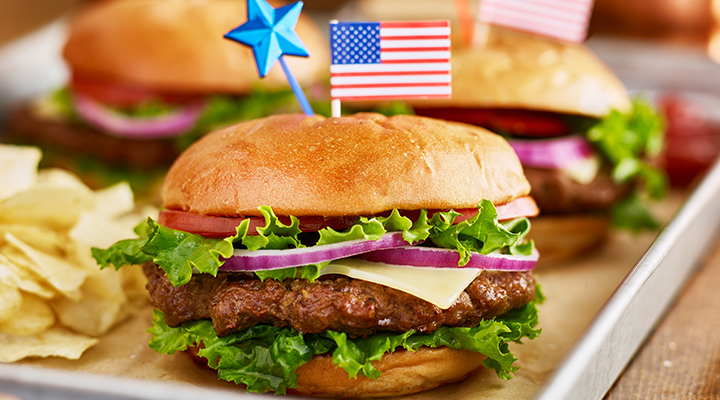 We know that this one's a classic but sometimes the old ways are the best. Nothing brings people together like good weather, delicious food and Dad not letting anyone else near his prized BBQ pit! Stock up on the classics like burgers and hot-dogs, but take the chance to show off some of your cooking flair, whether you're hosting your own BBQ or bringing some cooking along to a friend's. If you make a mean marinade or are the king or queen of desserts and pies, now's the time to prove it!
And finally, don't forget to decorate your table in red-white and blue. For added detail, get some mini US-flags on cocktail sticks.
2: Family get-together + new family portrait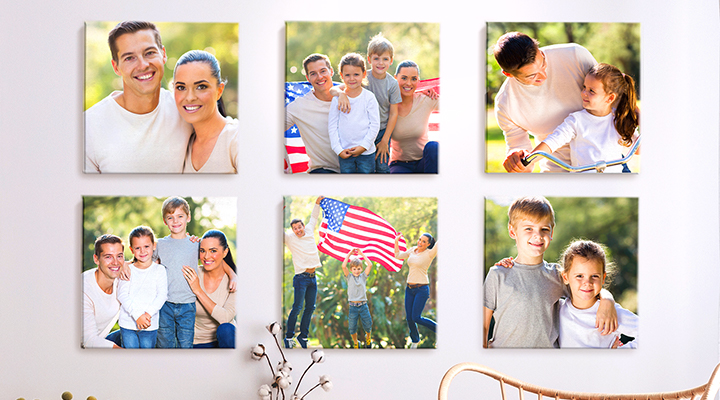 If you haven't seen some of your family in a long time and it's safe to do so, why not take the chance to have a mini-reunion? You could have a home-cooked meal or head out to a local restaurant…make the day an occasion to reconnect with your loved ones!
If you're planning to take this chance to see relatives for the first time in a while, why not take this chance to get a new family portrait? If there are kids in the family they'll have definitely grown since before, and maybe you have some new additions to the family 👶. Take out your phone or digital camera and snap one to remember. FYI, family portraits look great on photo canvases, so make sure to take a good one and upload it to our creation tool!
3: Independence Day Fireworks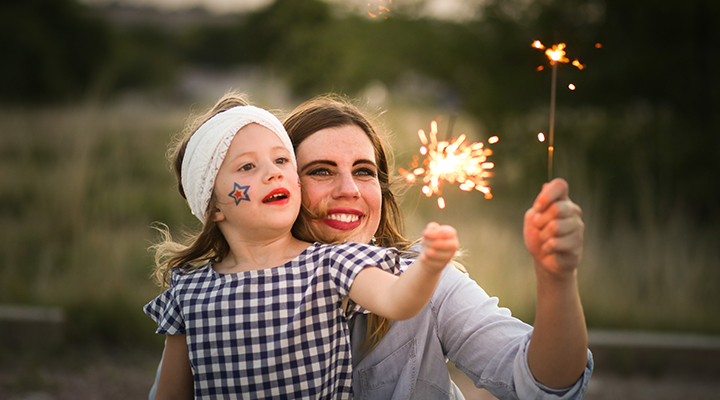 There's no better way to top-off the 4th of July than with fireworks! This dazzling event is fun for kids and grown-ups alike. Check out the events that your state is putting on or put on your own fireworks show for your guests. For added fun, get some red, white and blue glow-sticks or some sparklers (remember to supervise kids with these) and make it a night to remember. If you have a good enough camera, be sure to take some pics and print them out.
4: Bonus idea: Independence Day Mugs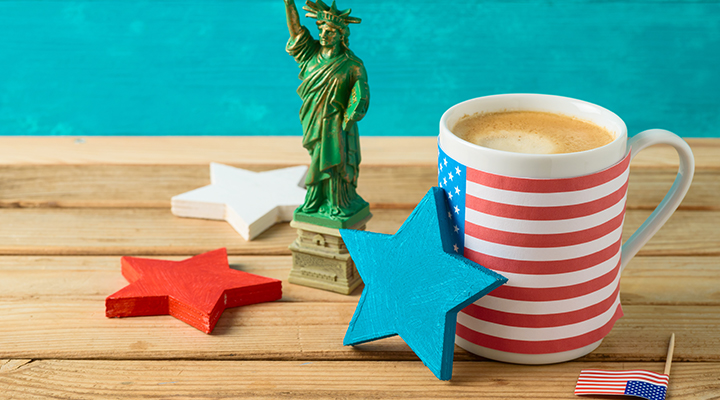 If you'd like to give some gifts to your guests or simply to get some patriotic drinkware to commemorate the occasion, why not get some US flag themed mugs? These could serve as a great keepsake for your guests of a great Independence Day party, or a nice addition to your own home. Simply click here to get yours (50% off with code MUGJULY4).